Davis Webb throws for 4 TDs in Texas Tech spring game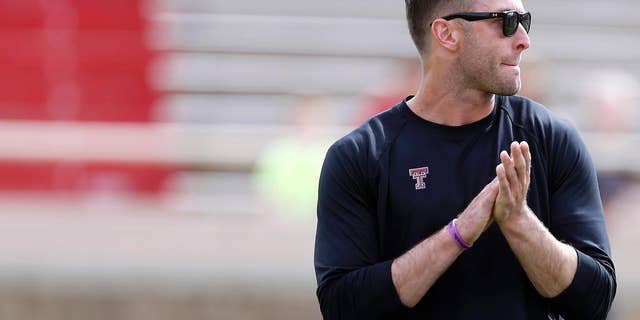 LUBBOCK, Texas – Recently chosen as Texas Tech's undisputed starter, Davis Webb completed 25 of 37 passes for 354 yards and four touchdowns to lead the offense over the defense 37-30 in Texas Tech's spring game.
Through three scrimmages this spring, he's scored 13 touchdowns and hasn't given up a turnover.
Jakeem Grant had 5 catches for 105 yards, most of which came on a 75-yard touchdown catch as the 5-foot-6 receiver put on a show for the nearly 19,000 in attendance.
DeAndre Washington had seven carries for 56 yards.
The highlight on defense was a 22-yard fumble recovery returned for a touchdown by junior college transfer, safety Josh Keys. Linebacker Collin Bowen picked off Tanner Tausch, Donte Phillips blocked an extra point and Keenon Ward had five tackles.