David Beckham Leaving LA Galaxy, MLS. Is Australia Next?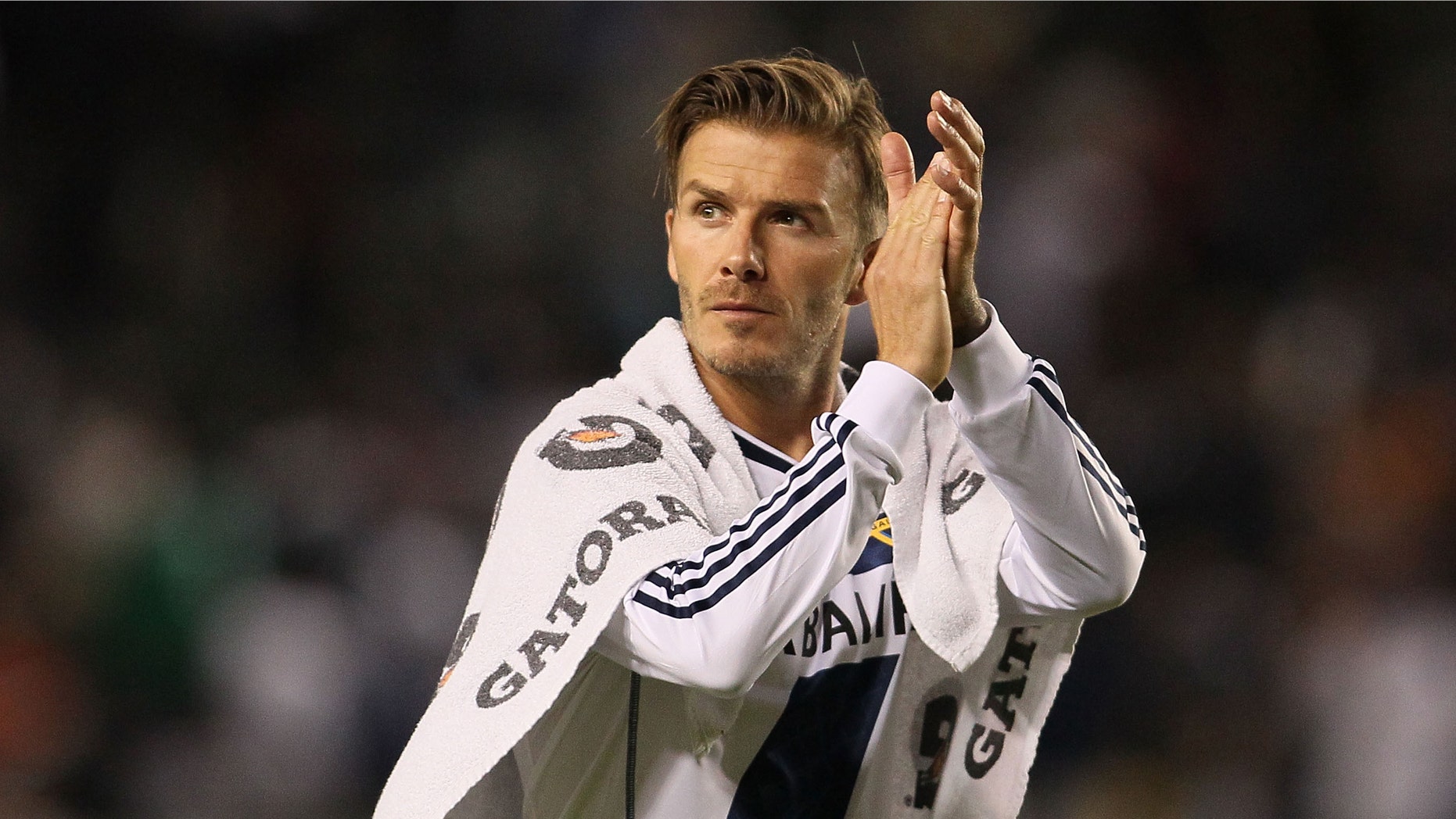 Sydney – Beckham announced he will play his final game for the Los Angeles Galaxy in the MLS Cup next month.
Beckham and the Galaxy announced the English midfielder's decision Monday, a day after the defending MLS champions advanced to their second straight league final. Los Angeles faces Houston for the MLS title on Dec. 1.
And while at 37-years-old some speculated his next move would be retirement, Beckham has no such plans.
"I've had an incredibly special time playing for the L.A. Galaxy," Beckham said in a statement. "However, I wanted to experience one last challenge before the end of my playing career. I don't see this as the end of my relationship with the league, as my ambition is to be part of the ownership structure in the future."
Beckham has played in Los Angeles for six seasons since his groundbreaking move from Real Madrid, reaching three league finals and winning one MLS title last year during his best stateside campaign.
I wanted to experience one last challenge before the end of my playing career.
"There is no doubt that MLS is far more popular and important here and abroad than it was when he arrived," MLS Commissioner Don Garber said.
"David has achieved great things on and off the field during his time with the Galaxy, and he will always be an important part of our history. We look forward to his continued involvement with the L.A. Galaxy and the league."
David Beckham's decision to leave the Los Angeles Galaxy is generating more speculation in Australia that the former England captain could make a move to the A-League.
Last week, Beckham's management company denied reports he was headed to to the outback, although five Australian clubs have confirmed interest in bringing Beckham to the A-League, with the Melbourne Heart and Western Sydney Wanderers considered the top contenders due to the cosmopolitan nature of the two cities.
Perth, Adelaide and the Gosford-based Central Coast Mariners all expressed interest, while Sydney FC and Melbourne Victory have previously indicated they won't pursue Beckham.
"We're putting forward an offer. It's compelling and the opportunity is here for him to come here," Melbourne Heart chief executive Scott Munn said Tuesday
"What I can say is that it's certainly real. ... That is absolutely legitimate," Munn said.
"Let's let David get through next week, play the final of the MLS and hopefully he'll have a win. Then I'm sure he'll assess every offer."
Beckham has been a big influence on the growth in popularity of the MLS since he joined the Galaxy, and even a short 10-week stint in Australia could generate extra interest in the fledgling A-League.
The Australian competition is already breaking its records this season after recruiting Alessandro Del Piero, Emile Heskey and Japan's Shinji Ono.
Beckham hadn't given any overt indications he was planning to leave the Galaxy after this season with a year left on his deal, and last week his management pointedly denied rumors linking him to a short-term stint in Australia.
Based on reporting by the Associated Press.
Follow us on twitter.com/foxnewslatino
Like us at facebook.com/foxnewslatino