Dana White says rising star Mackenzie Dern already on the UFC's radar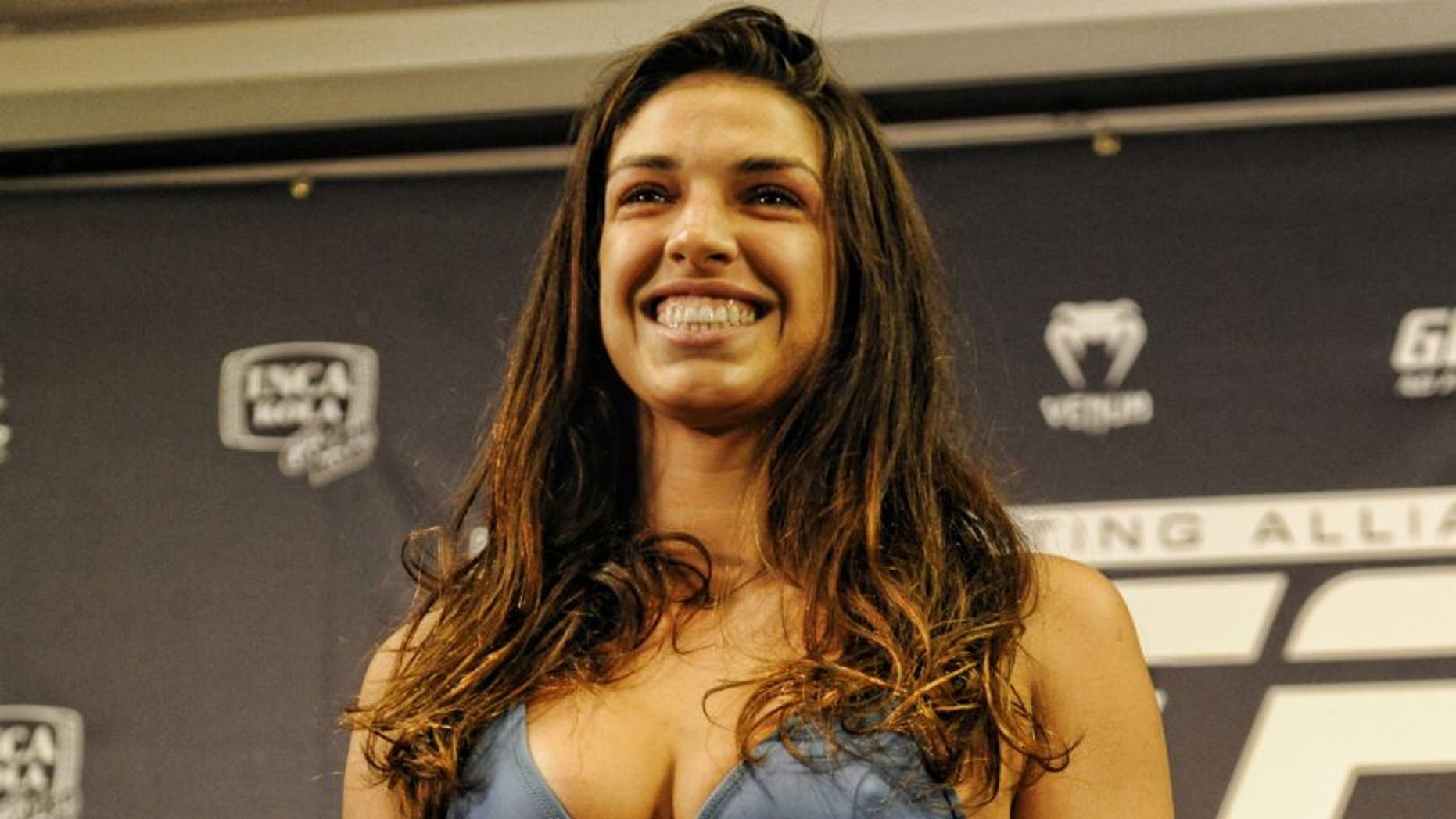 Mackenzie Dern might be the next star of women's mixed martial arts and after three professional fights, she's already on the UFC's radar.
A multi-time champion in Brazilian jiu-jitsu, Dern has been considered one of the top rising stars in the sport after making her professional debut last July.
Since that time, the 23-year-old grappling prodigy has put together a perfect 3-0 record while competing for Legacy Fighting Alliance -- a promotion that routinely feeds talent into the UFC.
"We've been checking her out. She's a little bad ass," UFC president Dana White said about Dern when speaking to TMZ.com.
Many have predicted that Dern could one day carry the same kind of star power and ability inside the cage as former women's champion Ronda Rousey given her extensive grappling pedigree before ever accepting her first mixed martial arts fight.
Of course, that's a lot of pressure to put on the shoulders of an up and coming prospect only three fights into her career, but Dern certainly appears to be ready for the spotlight if the UFC comes calling one day soon.
"You never know how good somebody's going to be until they get in there and start fighting the best in the world," White said about Dern.
"Obviously, she has a lot of potential, but will she be another Ronda [Rousey]? I don't know."
The only struggles Dern has suffered through the early stages of her career have been cutting down to 115 pounds where she competes in the strawweight division. Dern has already missed weight in two out of her three fights, but if she can safely get down to 115 pounds on a regular basis there's no doubt she will be at the top of the UFC's wish list in no time.
Most recently, Dern fought to the first decision of her career with a win over Katherine Roy and that came one fight after she pulled off a submission of the year candidate with a crazy rear-naked choke finish against Montana Stewart.