Dana White on Georges St-Pierre: 'I don't see him ever coming back'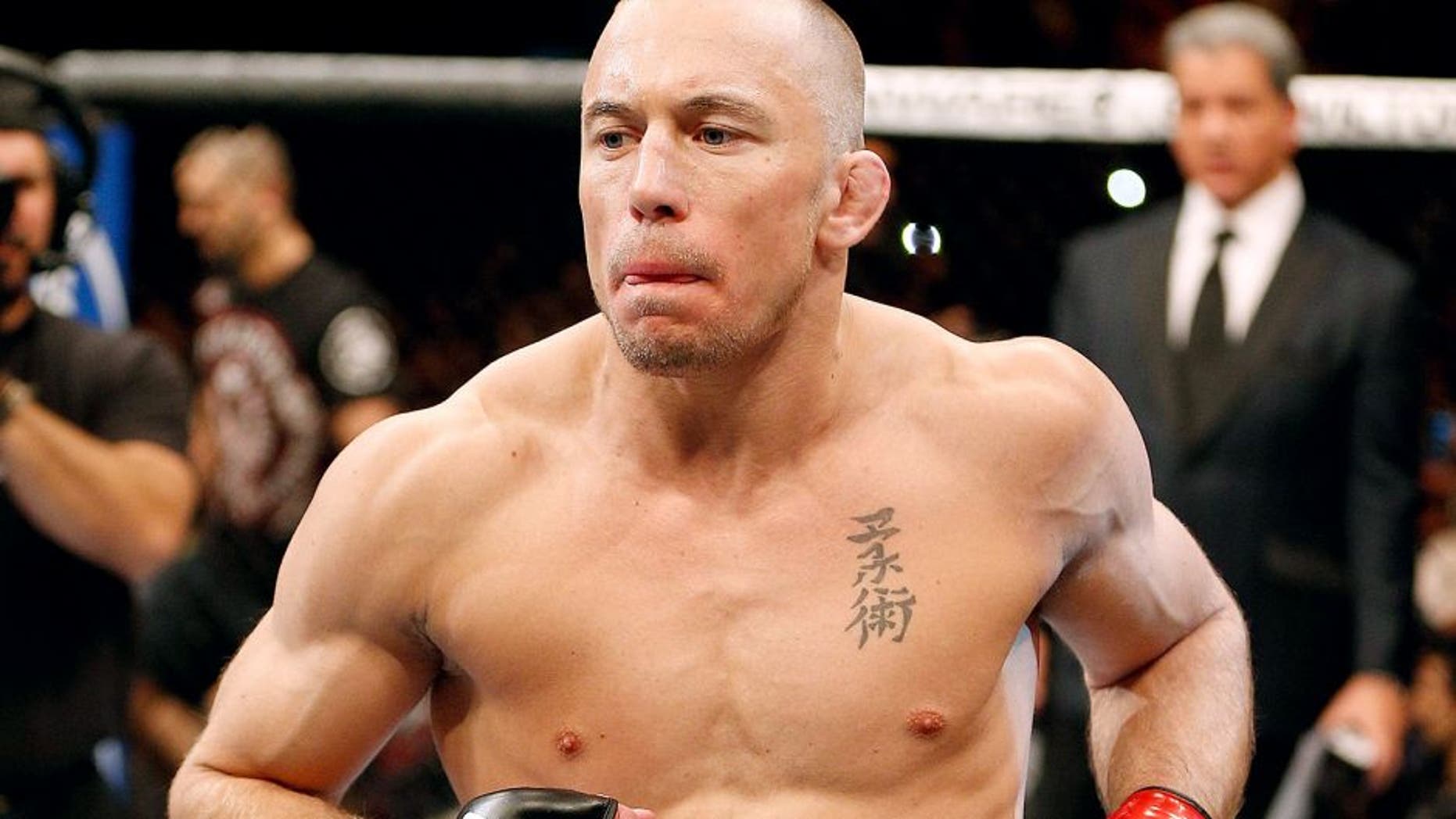 It appears former UFC welterweight champion Georges St-Pierre really has competed inside the Octagon for the final time.
UFC president Dana White has stated for well over a year that he believed deep down that St-Pierre's fighting days were behind him and he recently doubled down on that theory when asked about a potential return for the Canadian superstar.
"I don't think so, buddy. I'm sorry," White answered when asked about St-Pierre at a Q&A session in Australia. "GSP's rich, he's hanging out, he's living the good life."
St-Pierre hasn't fought since UFC 167 in November 2013 when he defeated Johny Hendricks to defend his welterweight title for the ninth consecutive time.
Following the fight, St-Pierre surrendered the belt and went on an extended sabbatical away from the sport. St-Pierre has never personally shut the door on his return, but he will turn 35 in 2016 while closing in on three years out of action.
White says St-Pierre already accomplished plenty during his career to justify retirement and as time ticks away it appears less and less likely that he'll ever decide to come back.
"In this sport you have to be hungry, you have to jump out of bed everyday and want it, you got to want to win. You've got to want to be a world champion. He's had it. He's accomplished all that stuff," White said.
"He's made a lot of money, he's accomplished a lot of things, and I don't see him ever coming back, no."
St-Pierre is still a mainstay at his home gym in Montreal where he works with several top fighters including former title challenger Rory MacDonald, who just recently competed for the welterweight belt at UFC 189 in July.
Since putting fighting in the rear view mirror, St-Pierre has stayed busy with other projects including his fledgling acting career where he starred in 'Captain America: The Winter Soldier' in 2014 as well as a part in the upcoming 'Kickboxer' sequel that reboots the famous martial arts franchise from the 1980's.