Dana White: If Conor McGregor wins he will defend title in Ireland stadium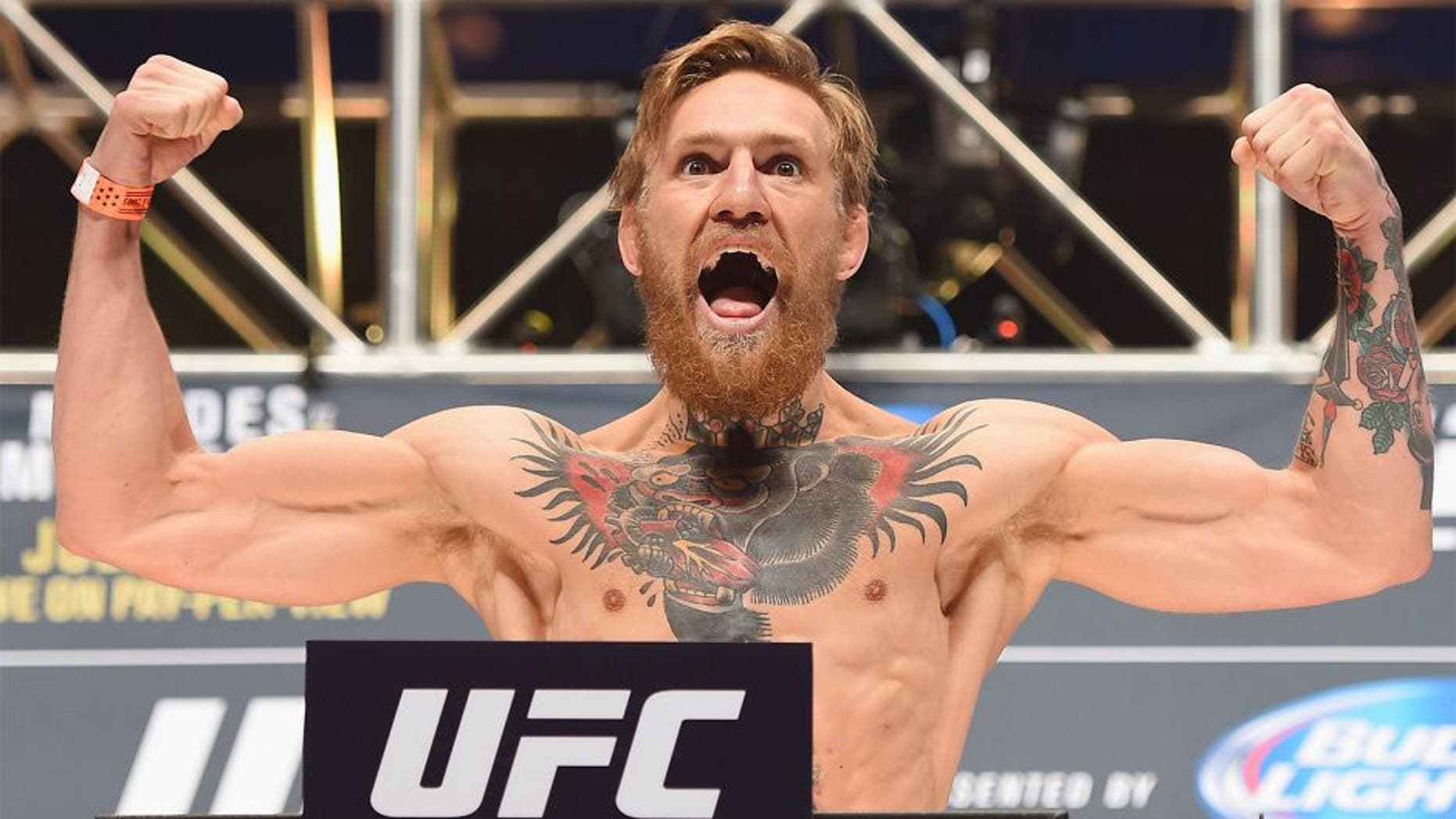 Interim featherweight champion Conor McGregor will get the opportunity to bring the UFC to a stadium in his home country of Ireland if he gets past Jose Aldo on Dec. 12.
UFC president Dana White revealed while on TV in Australia that they have promised McGregor a title defense at Croke Park in Dublin, Ireland if he defeats Aldo at UFC 194.
"If he beats Jose Aldo in Las Vegas in December, the next fight will be at Croke Park," White said. "We told him he could defend his title at Croke Park."
McGregor has been trying to get the UFC to commit to a stadium show in his home country for some time now, but logistically it's just never seemed in the cards.
Dublin has notoriously bad weather throughout many parts of the year so holding an outdoor show there is already a difficult task not to mention the time difference for a pay-per-view to air in the United States with Ireland five hours ahead of Eastern Standard Time and a full eight hours ahead of Pacific Standard Time.
It appears White is ready to yield to the champion if McGregor can get past Aldo on Dec. 12 and make his dream come true to fight in a stadium in Ireland.
If McGregor pulls off the win and the UFC travels to Croke Park, the show could shatter the previous attendance records for the promotion.
The current record stands at over 55,000 fans attending UFC 129 in Toronto, Canada but that number is expected to fall at UFC 193 when Ronda Rousey headlines a show at Etihad Stadium in Melbourne, Australia with over 70,000 fans expected for the card.
Croke Park has a capacity of over 82,000 if filled to the rafters and McGregor defending his UFC featherweight title could be just the show to draw that kind of crowd.
Now it's up to McGregor to defeat Aldo so he can bring the title home to Ireland and defend his belt on home soil.