Dana White: Conor McGregor will fight soon but no chance at UFC 200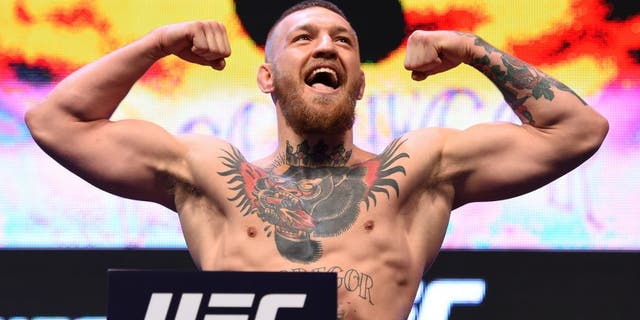 Conor McGregor will make his return to the Octagon at some point in the next several months, but one thing is clear: There is no chance he's fighting at UFC 200 in July.
UFC president Dana White told assembled media last Friday at a UFC 200 pre-fight press conference that McGregor had been pulled from the card and there were going to be no negotiations to put him back on the show.
Still, McGregor confused everybody when he released a tweet on Sunday night proclaiming that he was back on the card after a deal was struck with White and UFC co-owner Lorenzo Fertitta.
White was forced to once again smash those rumors while also saying that McGregor will definitely return to action soon; it just won't be at UFC 200.
"I don't know why he did, I still haven't talked to him. We had a whole press conference about this. I just don't know how much more clear I can make it. I laid it out," White told TMZ this week.
"I've said it a million times -- Conor has stepped up and saved big fights for us. I have no hard feelings for Conor. Conor's his own guy, he's going to do what he's going to do but he's not fighting on (UFC) 200. Listen, he'll fight on 201, 202, 203, whatever, I don't know when, but we'll get it figured out."
White promises that there are no hard feelings with McGregor over the dust-up that led to his exit from UFC 200 in July, but he's still not bending on the demands that the fighters need to be available to promote upcoming fights.
White says that was the key breaking point that led to McGregor being pulled from the card, and his stance on promoting the fights isn't going to change any time soon.
"We have a difference of opinion on this thing. He thinks that he doesn't need to do media anymore, but that's not how we do it," White explained.
"We do press conferences and we're spending $10 million on this fight."