Dana White: A lot of fans want to see Conor McGregor vs. Frankie Edgar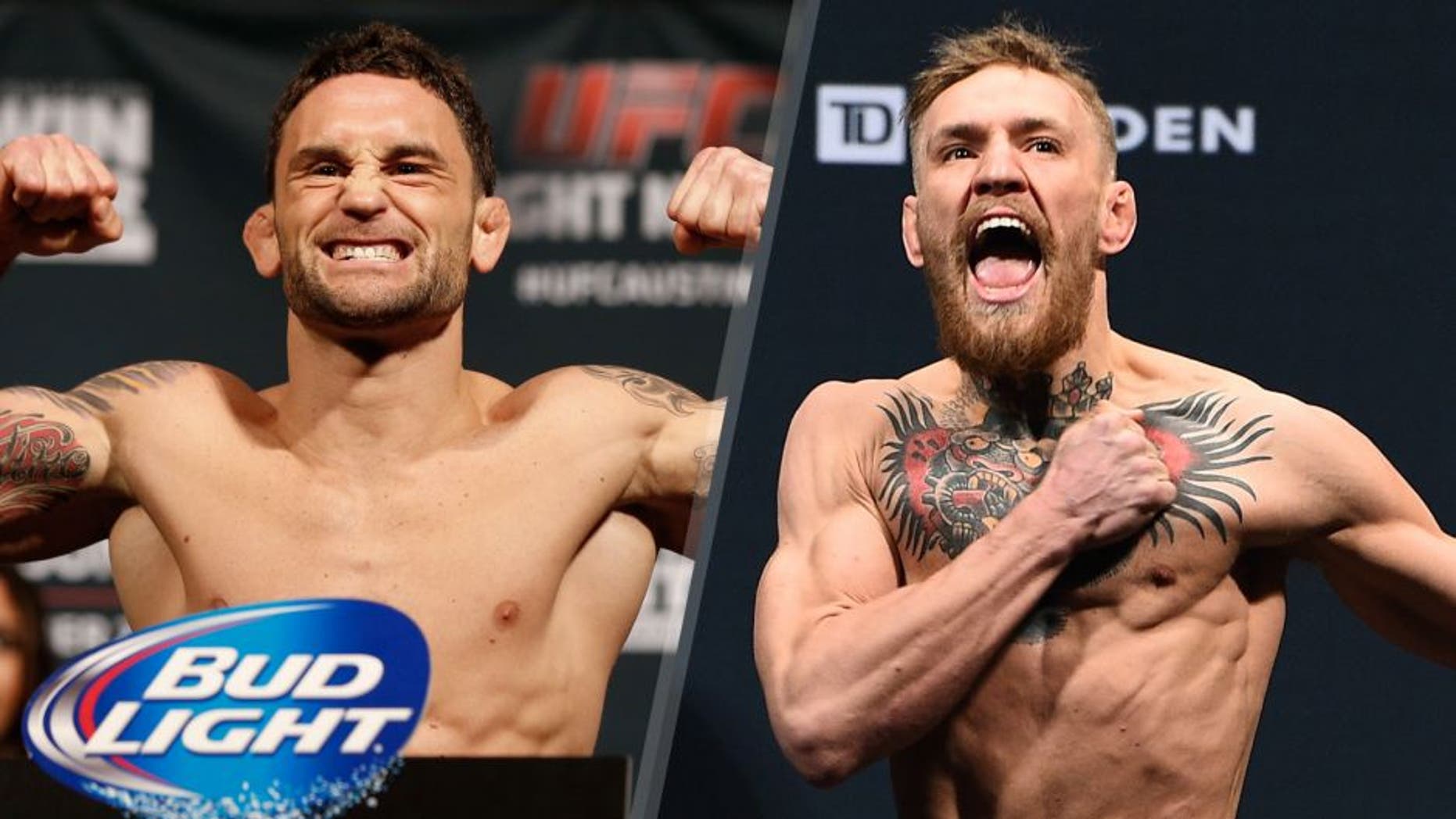 UFC president Dana White and the matchmakers at the promotion are starting to put together ideas for the historic UFC 200 card set for July 9 in Las Vegas at the new T-Mobile Arena.
One fighter who seems to be a lock to appear on the card is featherweight champion Conor McGregor, who is champing at the bit to get back in action following his second round submission loss to Nate Diaz at UFC 196.
White says he's already met with McGregor following his last fight and the UFC has started putting together ideas for his next bout.
"I was at his house last night talking to him," White said on "Russillo and Kanell" this week. "What do you think his future is? He wants to fight again as soon as possible. He wants to jump back in there and he wants to fight again. We're working on who the next opponent will be."
In a separate interview, White was asked about the fights he would be interested in seeing happen next and along with Ronda Rousey's return, McGregor's next title defense seems to be at the top of the list.
While there appear to be two leading candidates -- former champion Jose Aldo and Frankie Edgar -- White says the fans have been very loud in making their choice known for McGregor's first title defense as featherweight champion.
"The fight that hasn't happened that a lot of fans want to see is Conor McGregor vs. Frankie Edgar for the 145 pound title," White revealed.
Edgar has made his desire to fight McGregor widely known over the past few months and he says after White promised him the matchup following his last victory over Chad Mendes in December 2015, there's no way he can deny him.
"I was told after I fought (Chad) Mendes, 'Frankie gets whatever he wants' and I still didn't what I wanted. Now it's my chance again," Edgar told FOX Sports. "Are they going to dog me again? Is Dana (White) going to dog me again and not give me this? He can't. He just can't."
It appears McGregor is on board with any opponent as long as he gets back in action sooner rather than later.
White more or less confirmed McGregor will be appearing on the July 9 card when talking about Georges St-Pierre possibly returning on the same night.
White says that there's still no clear indication that St-Pierre is ready to fight again, but he knows that McGregor wants nothing more than to wash the bad taste of defeat out of his mouth immediately.
"This business it has to burn, it has to be a desire inside you to fight. Conor McGregor's a perfect example," White said. "This guy's going to turn around and fight on (UFC) 200 again. You have to have that burning desire to fight. If you don't have it, you absolutely should not fight."