Dallas Cowboys named the most valuable sports team in the world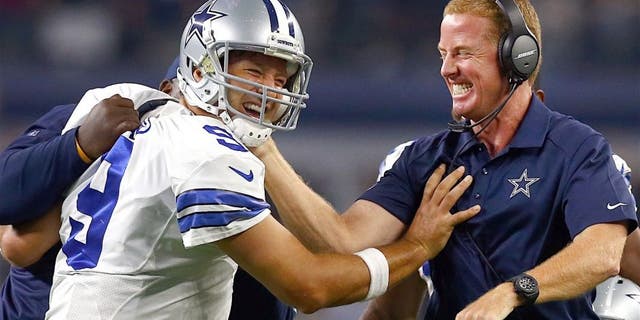 NEWYou can now listen to Fox News articles!
The Dallas Cowboys haven't been on top of the NFL world since they last won the Super Bowl following the 1995 season. Since then, they haven't even reached the NFC Championship game. Their lack of wins over the past two decades haven't put any holes in owner Jerry Jones' pockets, though.
His franchise is still incredibly valuable -- the most valuable sports team in the world, actually.
Forbes released its annual list on Wednesday, and the Cowboys topped it with a value of $4 billion -- a 25 percent increase from last year.
They're the first non-soccer team at No. 1 in the top-50 list since Forbes began creating it in 2011. Manchester United topped it in 2011 and 2012, and Real Madrid was No. 1 the past three years.
Now, it's Real Madrid ($3.65 billion) second and Barcelona ($3.55 billion) third, with the first MLB team -- the New York Yankees ($3.4 billion), unsurprisingly -- No. 4. Manchester United ($3.32 billion) rounds out the top five.
It's fairly telling that both the NFL and the Cowboys are ranked No. 1, ahead of three of the biggest soccer clubs in the world. It's significant in the fact that soccer is a worldwide sport and by the far the most popular around the globe, while the NFL is predominantly followed in the U.S.
Given the way commissioner Roger Goodell and the league are trying to expand the NFL's reach with games in China, London and Mexico, it wouldn't be surprising to see more teams toward the top of the list in the future. After all, 27 NFL franchises made it in the top 50, compared with eight European soccer clubs.
The New York Knicks are the most valuable NBA team ($3 billion, No. 7), and no NHL franchises made the list.