CUP: Ugly End To Patrick's First Race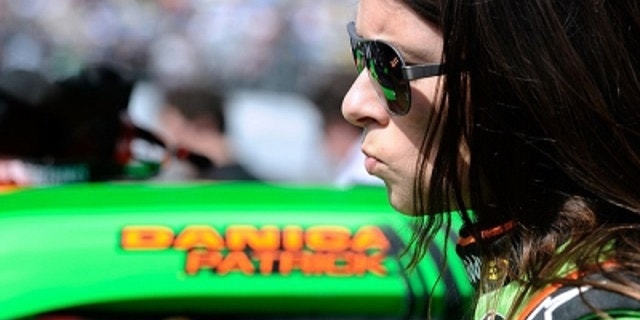 Danica Patrick's NASCAR Sprint Cup debut did not end well, but it was not the fault of the former IndyCar star.
Patrick ran strongly for 59 1/2 of the 60 laps in Thursday's first Gatorade Duel at Daytona International Raceway, hanging around 10th place for most of the race.
But on Lap 60, as the field exited Turn 2, Jamie McMurray dove down from the top lane into Aric Almirola in the middle lane. That sent Almirola's Ford careening into Patrick, who then went on a wild and violent ride into the backstretch wall, where her Tommy Baldwin Racing Chevrolet had a savage impact. Patrick was uninjured.
"I'm just bummed out," said Patrick. "It's like, two corners to go and the GoDaddy car is in a ball, so ... maybe the backup car will be faster ... there you go."
Patrick's accident was an unfortunate end, given that she drove well throughout the race and until the crash, she had kept her nose clean and performed well.
"At the end of race, everyone's kind of on each other's doors and that's what happens at the end of the race," said Patrick. "So unfortunately, I was part of it."
Patrick was pleased with her progress up to the point of the crash. "I felt like I was having at least a solid race," she said. "Worked my way up there at the beginning a little bit and hung around in the front group for a while."
It was a tough way to end the day.
"We were just looking to finish, to be honest," Patrick said. "And that, unfortunately, was not the case. I don't know. It (the crash) felt pretty big. I didn't know what it looked like."
Tom Jensen is the Editor in Chief of SPEED.com, Senior NASCAR Editor at RACER and a contributing Editor for TruckSeries.com. You can follow him online at twitter.com/tomjensen100.