CUP: 'Old School' In Session At Bristol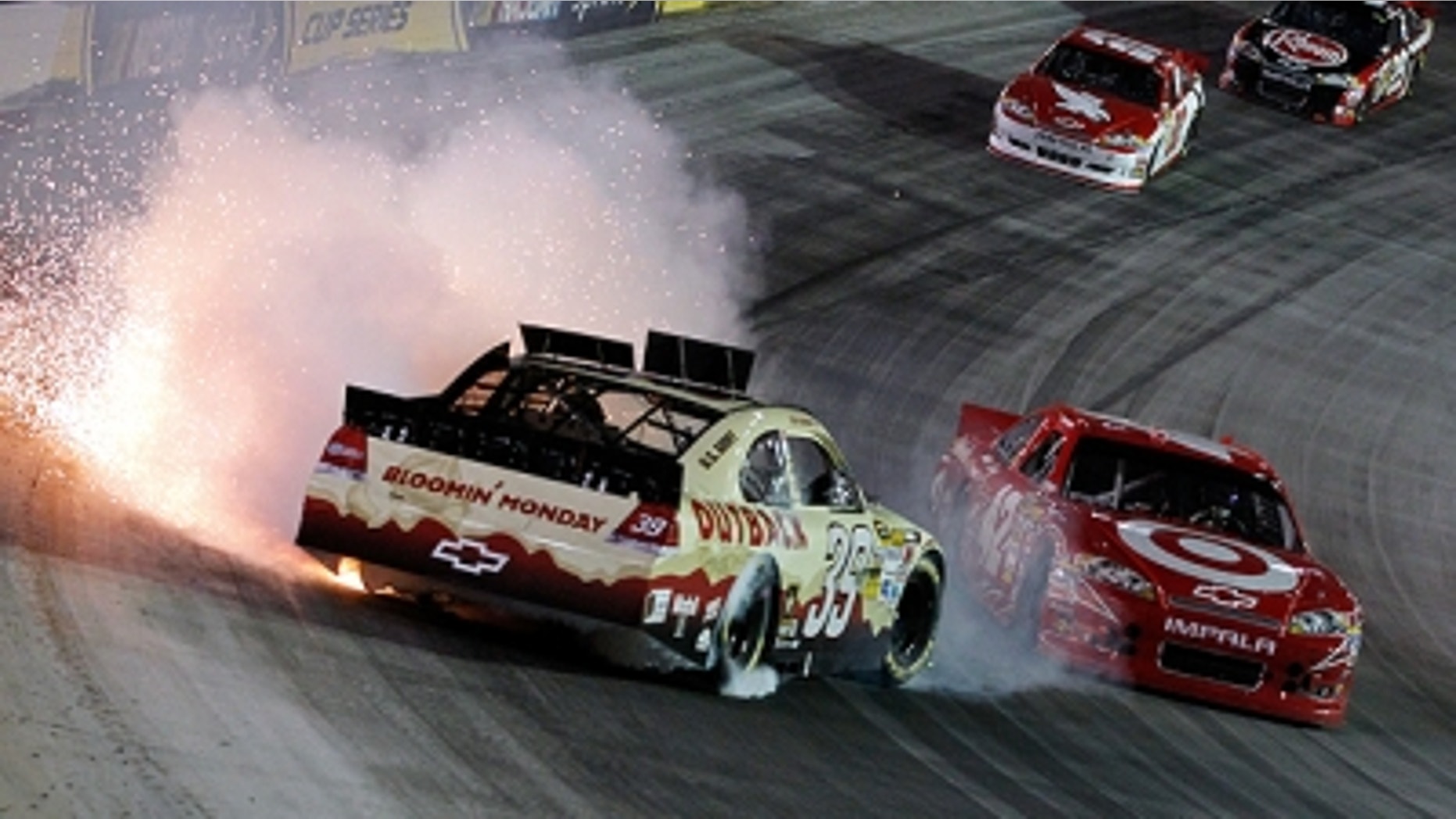 Bristol Motor Speedway was entertaining again, and, if that is the best measurement, Saturday night's Irwin Tools Night Race was a roaring success.
Changes to the track's surface over the summer played a role in changing the nature of the racing Saturday night as Denny Hamlin emerged as the winner. There was fierce competition at times. There were enough tight confrontations on track to kick up driver tempers, especially Tony Stewart's, who threw his helmet at Matt Kenseth's car after they crashed while racing for the lead.
Is the "new" Bristol the "old" Bristol?
"What I loved about the racing tonight, even though it was really tough to pass, it reminded me of old-school Bristol," said Jeff Gordon, who finished third.
"I think it was a success. I certainly had a lot of fun."
Several drivers said the nature of racing at BMS changed. The best way to pass Saturday night, they said, was diving low for a pass and "sliding" up in front of the driver ahead – the so-called slide job.
"There's no more bump-and-run but definitely plenty of slide jobs," Gordon said. "It was fast, and it was intense because it was so tough to pass. Any time you felt like you were better than the guy in front of you and you look at the guys lined up behind you, you thought, 'Man, I better make it work.' "
Hamlin called Saturday night's action "a different kind of racing. There's nothing that will make us run the bottom of the track if it's not the fastest way around the track. But we were all running in a line and waiting for the next guy to screw up and get around. The slide job was an option to pass, and that's what won us the race.
"You had to be very aware of what was behind you before you even attempted to pass the guy in front of you. You had to have at least a two-car gap behind before you worked the guy because if you got pinned down the guy behind you would fill in the hole."
Jimmie Johnson said the intensity level of the race was elevated.
"I'm not sure what played through to the fans and spectators watching, but inside the car to complete a pass you had to set someone up and make this banzai pass to slide up in front of them," Johnson said.
Mike Hembree is NASCAR Editor for SPEED.com and has been covering motorsports for 30 years. He is a six-time winner of the National Motorsports Press Association Writer of the Year Award.