CUP: More Fast Fun – Back To Pocono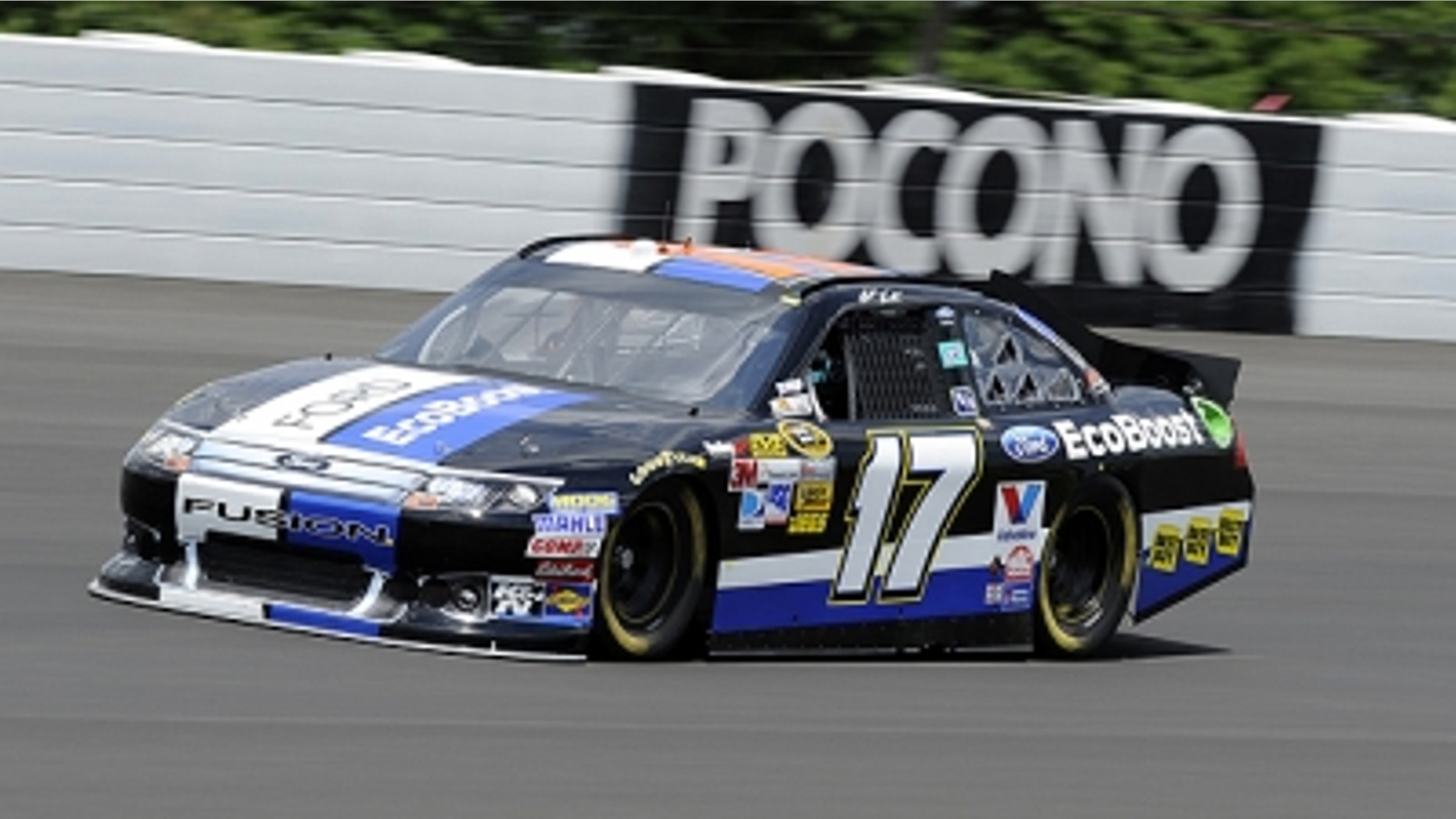 Sprint Cup drivers return to one of the circuit's fastest non-restrictor plate tracks – Pocono Raceway – this weekend, and speed numbers again are expected to rattle computers.
After an off-season repave, the 2.5-mile triangular track produced out-of-sight numbers for its June race weekend. Joey Logano won the pole at 179.598 miles per hour, obliterating Kasey Kahne's track record of 172.533, the track's top time-trial run since 2004. Thirty-five other drivers also eclipsed Kahne's record speed.
For good measure, Logano went on to win the race.
The repaving – and the decision to trim the race length to 400 miles – made Pocono a brand new experience.
"It was way better," said Matt Kenseth. "I thought they did a great job paving it. Usually, everyone is against new pavement, including myself, because you think it hurts the racing, but I thought it was better.
"I don't think it could have gotten any worse, though. I never did good there and never really liked it before. I feel like we ran competitive. I don't remember what happened or what we did to get to seventh or eighth (seventh). I am looking forward to going back and trying to improve on that a little bit."
Denny Hamlin, who swept the races at Pocono in 2006, said a lap around the fast and relatively flat track requires a lot of "planning."
"You have to be very disciplined as you enter turn one," he said. "They have marks on the side of the wall, and you want to discipline yourself to use those marks so you don't overdrive the corner. You try to get all the exit speed off of (turn) two as you can. You shift into fourth (gear) about 200 yards past turn two to try to get that long run right before you get to the tunnel turn.
"For my approach, I try to arc into the tunnel turn just as wide as I can to make sure I get that long, low line on the exit of the tunnel to make sure I get a good line into turn three. Into turn three, you're just trying to carry all that speed you can because that front straightaway is so important for passing that you have to get position on a guy off of turn three.
"You want to carry as much throttle as you can, but down shift right in the center of three, make sure you pull the up shift right before you get to the start-finish line."
The repaving made the track's long straightaways – the prime passing points – even faster.
"You just think about what you can do to make it better (on the straightaways)," Hamlin said. "You're constantly – as a race car driver you're thinking, 'What can I do this next corner to make my previous one better?' You're constantly 'downloading' that information, and with those long straightaways at Pocono, you've got the time to do it."
Practice sessions for the Pennsylvania 500 are scheduled at noon and 3:30 p.m. ET Friday. Qualifying is at 10:30 a.m. Saturday, and the race is scheduled for 1 p.m. Sunday.
Mike Hembree is NASCAR Editor for SPEED.com and has been covering motorsports for 30 years. He is a six-time winner of the National Motorsports Press Association Writer of the Year Award.