CUP: More All-Star Frustration For JGR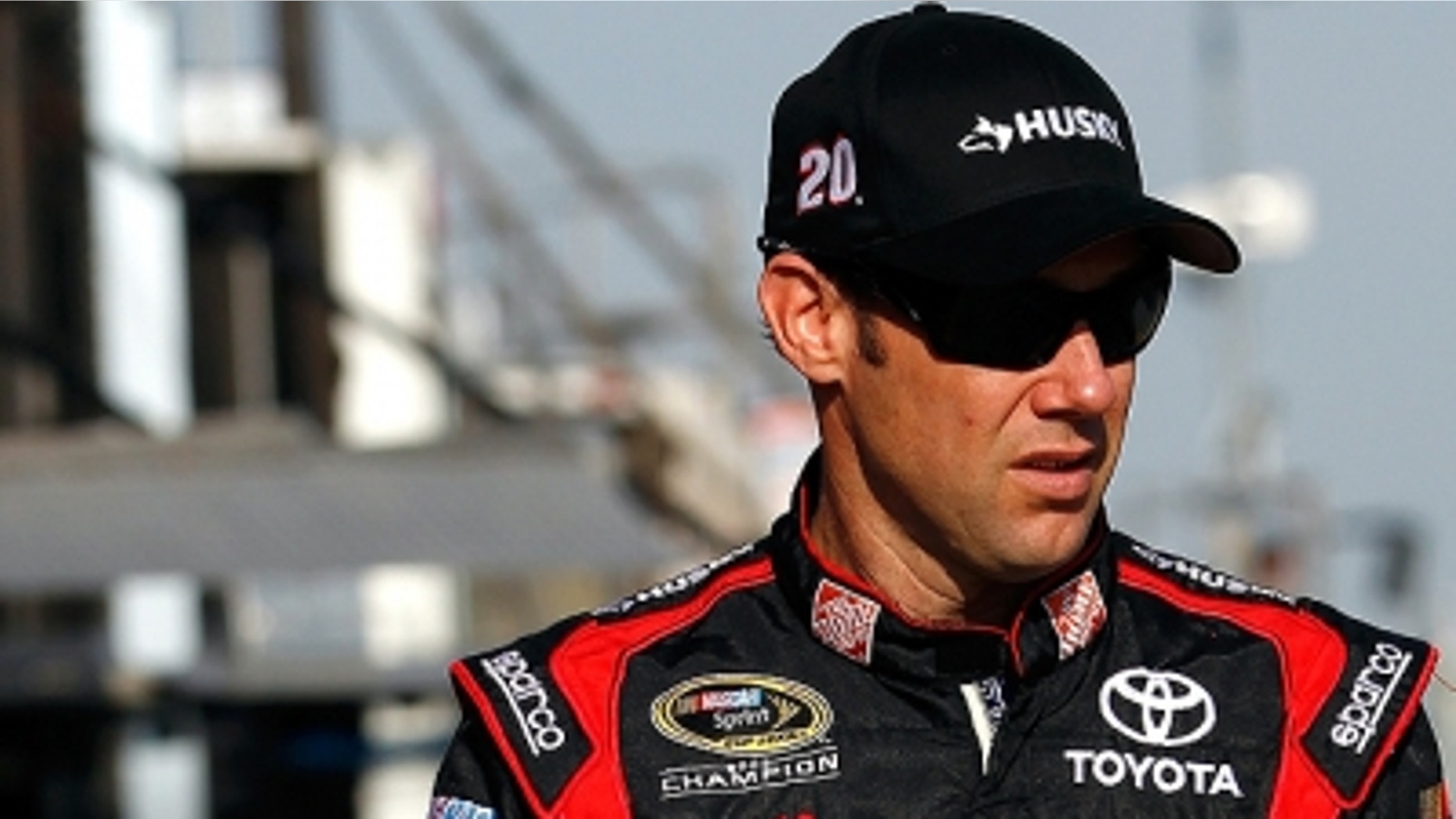 document.write($AllStarArticleAdContent);
For the most part, Joe Gibbs Racing has been the dominant team in the NASCAR Sprint Cup Series this year, winning five of the first 11 points races.
But the one glaring blank spot in the team's resume continues to be the Sprint All-Star Race, which the team has never won. Saturday night at Charlotte Motor Speedway, it was close but no cigar for JGR once again as Kyle Busch finished third, Denny Hamlin sixth and Matt Kenseth ninth.
JGR has four runner-up finishes in NASCAR's annual non-points extravaganza, but somehow the team just can't quite seal the deal.
Kenseth, who has blazed to the three victories on the season, was doomed by the unique all-star rules. Although he was third fastest in practice at Charlotte, Kenseth qualified 16th of 19 cars in the unique time trials, which included three green-flag laps with a mandatory pit stop and four-tire change.
During the all-star race, the first caution flew on Lap 8, with Kenseth immediately pitting for fresh tires. But the yellow flag turned into a 41-minute red-flag period. Unlike normal Sprint Cup points races, where teams are forbidden to touch their cars during a red flag, in the all-star race, they were allowed to. That killed Kenseth's chances right there.
"We were just too tight and then we pitted under that first caution so we could kind of have an advantage on tires and I think it all would have worked out fine," said Kenseth.
"Then the red flag came out and you were allowed to work on your car under red and honestly that pretty much doomed our whole night because now we're in last-place and everyone is on the same tires and fuel," said Kenseth. "Anyway, we got it better — if there's a silver lining, we got it driving better then. Just kind of a frustrating two days really."
As for Hamlin, he was just a little off for most of the race.
"I expected a little more out of us, honestly," said Hamlin. "Disappointing night — we just kind of ran mid-pack all day with the pit crew picking us up some spots there at the end. That's what got us our finish, but just disappointed with our run with our FedEx team. We should have had a little bit more than that, but just overall didn't have the frontend grip that we needed to compete with the front-runners."
Hamlin, who is recovering from a fractured vertebra, said he felt good in the car.
"It gives me a little bit more reps knocking some more rust off from not being in the car," he said. "We've got a great direction to go in next week and even at the end we were at least being competitive with the adjustments we made. We know what areas we have to work in."
And no one left more frustrated than Busch, who along with his brother Kurt dominated the race. Each of the Busch brothers won two of the first four segments and led 29 laps, but during the final pit stop both were beaten off pit road, allowing Jimmie Johnson to win his record fourth all-star race.
"Had plenty of speed tonight, but as always, the best car here with me behind the wheel don't win," said Kyle.
The one consolation for the JGR crew is that they ought to be fast again this week in the Coca-Cola 600 at Charlotte.
Tom Jensen is the Editor in Chief of SPEED.com, Senior NASCAR Editor at RACER and a contributing Editor for TruckSeries.com. You can follow him online at twitter.com/tomjensen100.