CUP: Kyle Busch Flying Into Kansas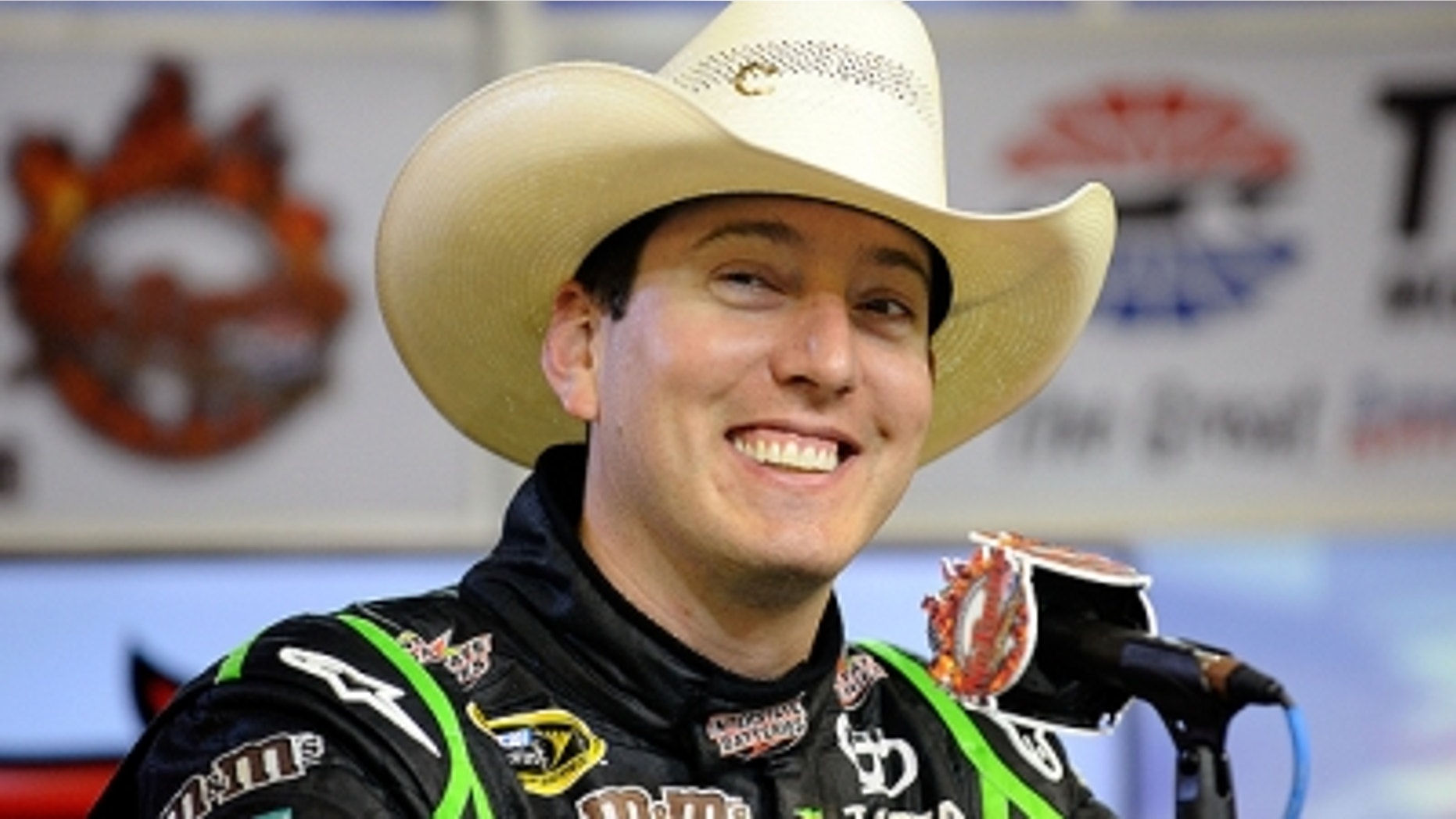 Over the past five Sprint Cup races, Kyle Busch has taken on superhero form.
No one can predict if Busch will continue to wear the cape this week at Kansas Speedway, but he's certainly on a roll.
After starting the season with sour runs at Daytona (34th) and Phoenix (23rd), Busch has strung together finishes of fourth, second, first, fifth and first, jumping from 33rd in points to third in the process.
Kyle Sweeps At Texas
Clearly, Busch is ready to resume his hunt for a first Sprint Cup championship after barely failing to make the Chase last season.
"We were three points from making it (last year's Chase), and, if it wasn't for a brake rotor exploding at Pocono or maybe a motor issue here or something else there, we would have made the Chase," Busch said. "But, unfortunately, we didn't. It was tough. It was really, really tough to have to go through that.
"But we bounced back and ran strong in the final 10 weeks. We wanted to carry that momentum over into this year. It didn't start out that way in Daytona, unfortunately, and again in Phoenix. We put the race on my shoulders, and I didn't do a very good job carrying it. So that was my bad.
"Since then, we've talked and we've worked and we continue to grow, and [we are] making our cars fast each and every weekend. So right now it's having good stuff, having good communication, having our people with their backs not against the wall and everybody being able to work and work smart."
Busch said he didn't lack for confidence during last year's downswing.
"I've got plenty of confidence," he said. "I'll drive her off in there until I see God and not lift. That's not a problem."
Busch will try to keep the ball rolling this weekend at Kansas, a track where he hasn't won.
"I thought we were running decent there last year," he said. "We were eighth or ninth. Actually, I was leading, and I spun myself out while I was leading, so that was dumb. Hopefully, we have a good car like that this time around. I don't make a mistake like that.
"But Kansas is newly repaved. It's got a winter on it now, so we'll see how that changes things. But I still expect it to be fast. It's a place that you want to run well at because it is a Chase race. So we've got to develop our notes in Kansas next weekend, and, fortunately, I've got a really good teammate in Matt Kenseth. He and I have been working really well this year."
Kenseth won last fall's race at Kansas.
Mike Hembree is NASCAR Editor for SPEED.com and has been covering motorsports for 31 years. He is a six-time winner of the National Motorsports Press Association Writer of the Year Award.