CUP: Keselowski – Senna An Inspiration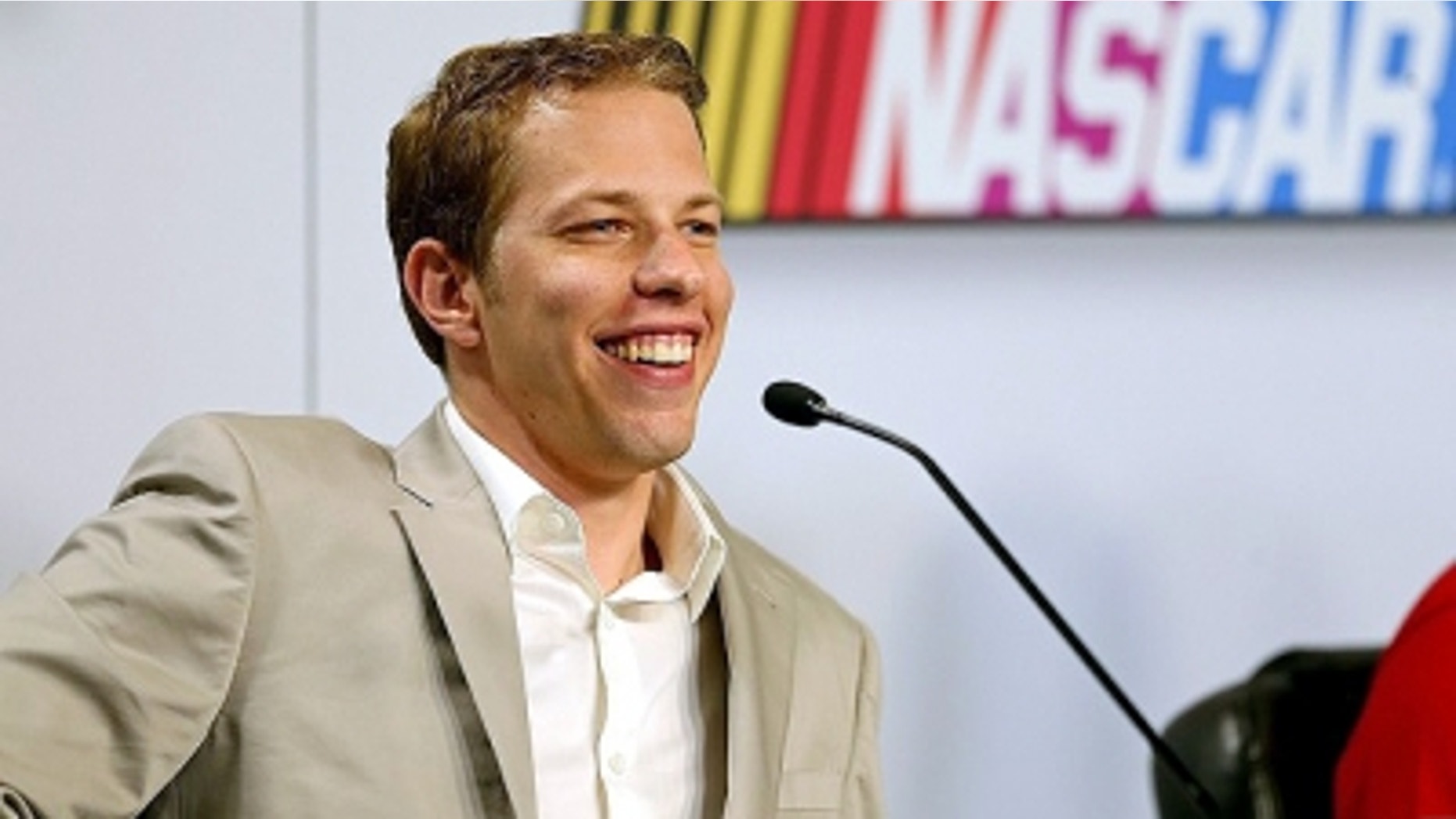 Brad Keselowski's inspiration in his search for a first Sprint Cup championship Sunday comes from an unlikely place – the late Formula One kingpin Ayrton Senna.
"One of my favorite movies in the whole wide world is the documentary on Ayrton Senna ("Senna")," Keselowski said Thursday at Homestead-Miami Speedway, where the title will be decided Sunday. "There's a really powerful scene that sticks with me. They were talking about him at Monaco, his phenomenal track where he was so strong. He had a huge lead over his teammate at the time. They were coming down to the closing laps of the race, and they told him to slow down, that he had a huge lead. And he wrecked.
"I think of that as I approach this weekend. I have to go out and play my game, race my way. That's got us to this point. If we do that, we'll be fine."
Keselowski enters Sunday's Ford EcoBoost 400 with a 20-point lead over former champion Jimmie Johnson, the only other driver with a shot at the title. The size of the margin means Keselowski needs only a 15th-place finish to win the championship regardless of Johnson's finish.
Realistically, only an accident or a mechanical failure can derail the Keselowski Express.
Johnson did his best to create thoughts of bad tidings in Keselowski's head during a Thursday press conference at the track, but that strategy didn't seem to impact the Michigan driver.
"You look at our bad luck last weekend (at Phoenix, where a blown tire left him with a 32nd-place finish)," Johnson said. "There's still a race here, and there still are tires on these race cars. Something can happen here. There's still a lot of tough competition on the track. This isn't just any other race. This is the championship race, and there's a lot that comes with that.
"Things can happen. This is racing. I think to think that a top-15 finish is a layup is tough. This garage area is tough. The weight of this race – I don't care who you are, it will show up at some point in time. Thoughts will run through your head.
"Regardless of how experienced anyone is in this championship battle, the magnitude hits. I've lived through it five times. There's some point where every member on that race team thinks, 'This is it. This is what we've worked for.' It hits everybody differently. Fortunately, I've responded well to them. We'll see how the weekend goes."
Although other drivers in championship situations have fallen prey to head games, Keselowski doesn't seem to want to take the bait.
"It comes from the people you're surrounded by and how comfortable they are," he said. "The group I'm surrounded by, whether it's in my professional life or personal life – they're not known for being rattled in these positions."
Keselowski said the possibility of winning team owner Roger Penske's first Sprint Cup championship is a driving force.
"To win a championship for Roger would certainly be a huge accomplishment considering everything he's been through in American motorsports and beyond," he said. "You look at his legacy in the sport, and you can't help but feel he's been a little bit slighted on the NASCAR side. We'd like to get that job done. I think we have the team and car, and it's a matter of putting all the pieces together."
Mike Hembree is NASCAR Editor for SPEED.com and has been covering motorsports for 30 years. He is a six-time winner of the National Motorsports Press Association Writer of the Year Award.