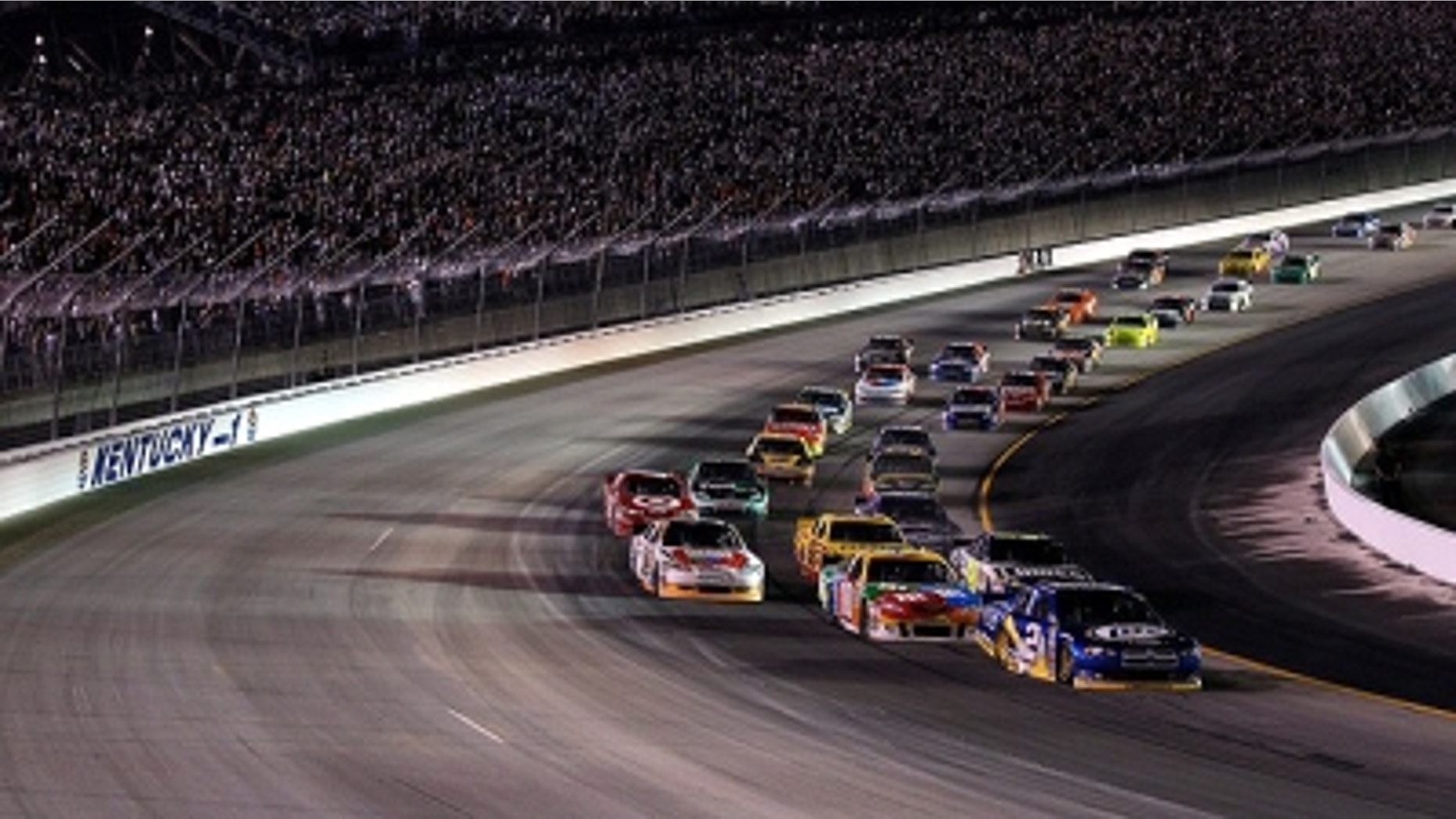 Imagine making a very messy debut on the national motorsports stage, and then imagine trying to recover from it.
That has been Mark Simendinger's task for much of the past year after he was at the center of a spectator sports debacle last year – the inaugural Sprint Cup race at Kentucky Speedway.
Because of limited parking and poor access roads, among other things, the first Quaker State 400 became a public relations nightmare. One of the biggest traffic jams in NASCAR history was created race morning as fans – most arriving on nearby Interstate 71 – became enmeshed in miles-long lines of mostly stalled traffic. Thousands never made it to the track, and many others abandoned their cars on roadsides and walked miles to the speedway.
It was classic public relations bungling. On the speedway's website, one fan who attended last year called it "that night of hell."
To the credit of the speedway and its ownership at Speedway Motorsports Inc., however, the aftermath of Armageddon included almost immediate work on recovery. Land was purchased, bulldozers arrived, construction commenced.
Now, with the track a month away (June 30) from its second Cup race, a rehabilitation project costing in excess of $10 million is almost complete.
"And it looks like that much money has been spent," said Simendinger, the track's general manager. "It's one thing for me to sit here and say that this is what we need to do. But somebody has to write those checks. The state of Kentucky stepped up and spent a lot on infrastructure (including improvements to the interstate and the key I-71 interchange near the track). We stepped up and bought a lot, built a lot of new parking and did a lot of work in our existing fields."
Among the improvements are a widened main road alongside the track, a tunnel that connects the parking areas to the central part of the track and an overpass that will provide access in the tunnel area. There also are new restrooms, new passenger trams and new buses.
The construction project benefited from an unusually mild winter, allowing workers to stay ahead of the game and have virtually everything finished with weeks to spare.
The building is the easy part, however. The tough task has been convincing fans – especially many of those who experienced that dark July day last year – that everything has been made right and that traffic/parking problems won't recur, at least not on last year's cataclysmic scale.
"Convincing people it's fixed is the biggest challenge," Simendinger said. "We've worked really hard. We've tried to be as transparent as we can. Here's the plan. Here's the progress. Getting that word out to all the people and having them understand it – it's a lot easier when they see it.
"We understand that last year was a bad deal for a lot of people. We feel bad about a lot of people getting stuck in traffic, and we committed that that wasn't going to happen again."
Mike Hembree is NASCAR Editor for SPEED.com and has been covering motorsports for 30 years. He is a six-time winner of the National Motorsports Press Association Writer of the Year Award.