CUP: Kahne Rebounds To Finish Strongly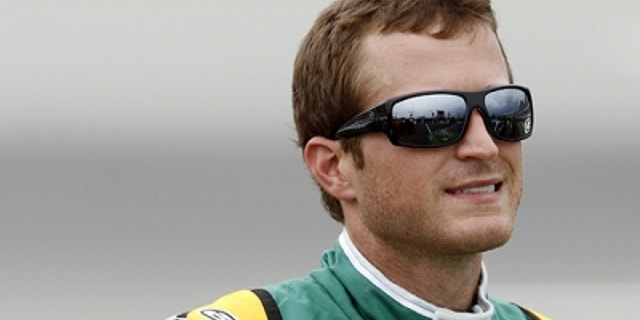 NEWYou can now listen to Fox News articles!
Six races into the 2012 NASCAR Sprint Cup season, Kasey Kahne was on track to have the worst season of his career. Instead, he wound up having his best.
Expectations were sky high for Kahne in his first year with the powerhouse Hendrick Motorsports squad, but the start of the 2012 campaign was anything but pretty.
Kahne got caught in a big multi-car crash in the season-opening Daytona 500, bounced off the wall at Phoenix, got turned around and wrecked at Bristol, and lost an engine at Martinsville. In the first six races of the year, Kahne's average finish was 28.5 and his points position after the sixth race was 31st.
But then, he, crew chief Kenny Francis and the rest of the team began to turn things around.
A seventh-place finish at Texas was Kahne's first top-10 finish of the season and he would follow it with six more consecutive top 10s, including his first victory of the season in the Coca-Cola 600, and top fives at Talladega and Martinsville. In the span of seven races, Kahne jumped all the way from 31st to 14th in points.
A victory in the summer race at New Hampshire all but assured Kahne a wild-card slot in the Chase for the Sprint Cup, his first appearance in NASCAR's playoff round since 2009 and only the third of his career.
Kahne entered the Chase as the No. 11 seed, but ran well out of the box, opening with a third-place run at Chicagoland and a fifth at New Hampshire. He later would finish fourth at Kansas, third at Martinsville and fourth at Phoenix, giving him top-five finishes in exactly half of the 10 Chase races.
When the dust settled, Kahne ended the year fourth in points behind only winner Brad Keselowski, runner-up Clint Bowyer and Kahne's teammate, Jimmie Johnson. That made the 2012 season an excellent one for Kahne, who had never finished higher than eighth in points before.
"It was a pretty good season, really," Kahne said after the final race at Homestead. "I mean, it could have been better."
Still, it was very, very good, especially given the slow start. Kahne ended the season with two race victories, four poles, 12 top-five and 19 top-10 finishes. In doing so, he matched his career high for top fives and top 10s, set in 2006, when he drove for Ray Evernham.
One of the high points for Kahne was the vast resources available to him at Hendrick Motorsports.
"There's been a lot of pleasant, great surprises there, but probably off the top of my head how everyone has worked together, from the drivers to the crew chiefs and the engineers and just how Mr. Hendrick (team owner Rick Hendrick) has all of us trying to gain and make improvements together each week, so you get so much information from any one of the guys and can kind of pick up on what they're doing or what I'm doing or what Kenny Francis thinks," said Kahne. "So there's just a lot of really good talks that go along with it. That's been a great surprise, something that I have never had in the past, and I've really enjoyed working with all the guys like that this year."
Having Johnson, Jeff Gordon, Dale Earnhardt Jr. and their respective crews was something Kahne felt helped him elevate his performance substantially this year.
"It's at a different level than I've ever had before," he said. "And working with the guys that I'm working with, I mean, Dale and Jeff and Jimmie, just everything they've done over the years, it's a group that I've never had an opportunity like that before."
And Kahne made the most of it, which is one of the reasons he'll be among the favorites to win it all in 2013.
Tom Jensen is the Editor in Chief of SPEED.com, Senior NASCAR Editor at RACER and a contributing Editor for TruckSeries.com. You can follow him online at twitter.com/tomjensen100.