CUP: Junior – Unfinished Business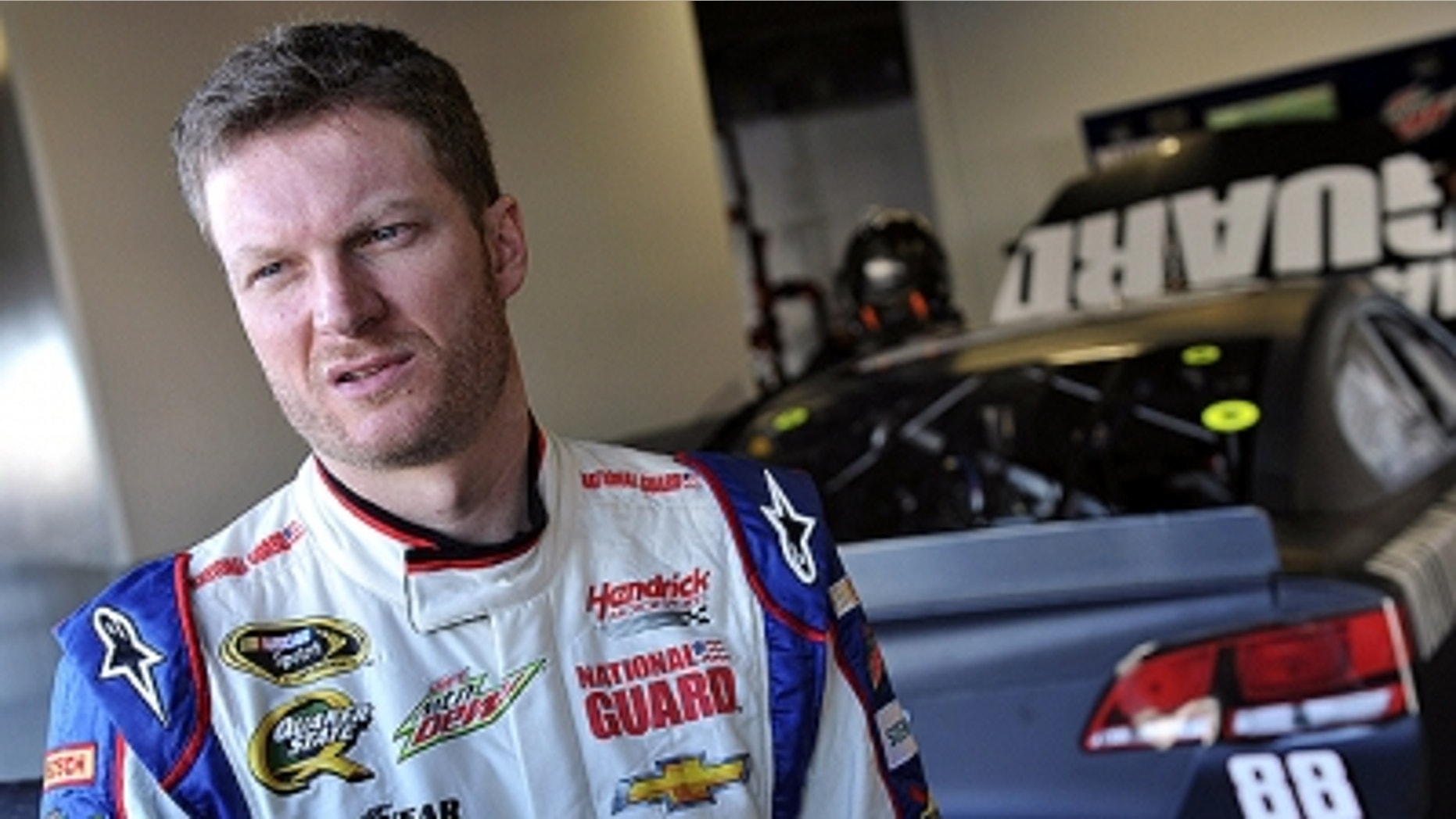 Conventional wisdom held that Dale Earnhardt Jr., 38, would have at least one Sprint Cup championship by now. It hasn't happened, of course, and the promise of Junior's early years has been dampened by turmoil at his father's former team and a slow-to-ignite partnership with team owner Rick Hendrick.
But, make no mistake, Earnhardt Jr. still has that unfinished business on his list.
"Absolutely," he said when asked if winning the championship is his top goal. "With the way we ran last year and getting a real sense that we were starting to compete at that level as a team that had the opportunity to win the championship – that felt really good. It got really exciting.
"I think we have an opportunity. Our time is now. We have a chance if we can just find some more pieces and keep improving. We have steadily gotten better over the last couple of years. If we can continue to do that and keep applying ourselves and keep working and not get complacent about certain things, then we can be one of those teams that are sitting there in Homestead with a shot at it. I really believe that."
Earnhardt Jr. made the Chase last year but was never a threat in the playoff part of the season. Then, he saw all hope for a possible title run disappear when he sat out a pair of races with a concussion. He finished 12th in points.
Still, Junior said the growth shown by the team last season is a positive as 2013 begins.
"To find motivation and excitement, I look back on how well we performed throughout the year," he said. "How we were leading the points and now things were going mid-point in the season. How strong we were in the summer, which had been … a terrible time for me historically.
"For some reason last year we were really strong in the summertime. Just as a team we have improved ever since Steve (crew chief Steve Letarte) and I started working together.
"It was a disappointment not to finish as well as we had hoped in the Chase and really go for the championship. We felt like we were a strong enough team at certain parts of the year to definitely do that. We definitely have some unfinished business and feel like we can put forth the same effort and the same results this year."
Mike Hembree is NASCAR Editor for SPEED.com and has been covering motorsports for 31 years. He is a six-time winner of the National Motorsports Press Association Writer of the Year Award.