CUP: Hendrick Teams Targeting Win No. 200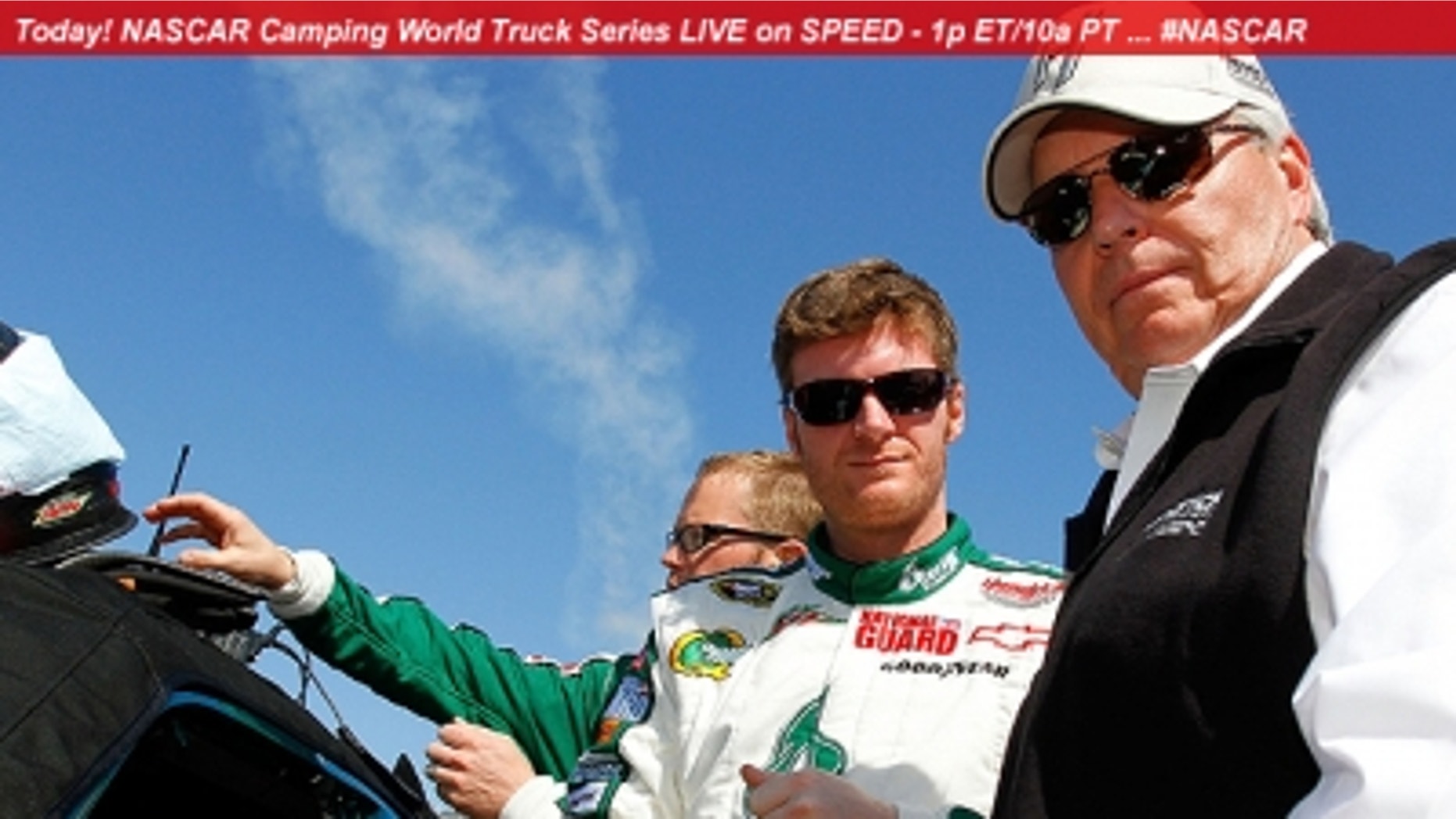 Before Hendrick Motorsports became a juggernaut and one of the best motorsports organizations on the planet, it was a tiny single-car team with a boatload of optimism and little else.
That began to change in the team's first season – 1984 – when New York driver Geoff Bodine scored team owner Rick Hendrick's first Cup victory in that year's spring race at Martinsville Speedway.
Bodine would win two other times that year, gaining Hendrick notice in the garage and, perhaps of more importance, sponsorship dollars.
That was 199 Cup victories ago. Hendrick is on the brink of logging Cup win No. 200, and it could arrive Sunday at Martinsville, where his drivers have scored 18 times. Two Hendrick drivers – Jeff Gordon (7) and Jimmie Johnson (6) – lead the list of Martinsville winners among active drivers.
Hendrick has been in pursuit of the landmark 200th win since Johnson posted win No. 199 last October at Kansas.
"We would love to win anywhere, but we would like to be the team and I think all four teams would like to be the team that would win the 200th win for Rick," said Dale Earnhardt Jr. "He does so much for everybody, and rarely do you get an opportunity to give something back to him of this kind of magnitude, so I think that's why we would all love to win it. We are just going to try and work hard, be smart, run a good race and hopefully that is going to put us in position to fight for the win at the end."
Speaking of streaks, Junior has one of his own on the other side of the ledger. His winless string has reached 134 races, so a victory Sunday would work some double magic for the 88 team.
A win also would knock down some demons for Junior's teammate, Kasey Kahne, whose first season with the team has started with all manner of sour luck and a 27th-place standing in points.
"It would mean a lot to the company, to Rick Hendrick and all the people who are a part of Hendrick Motorsports," said Kahne of the 200th win. "They have been on the verge of that 200th for a while now. They are ready to win it and get over it and start winning more after that.
"For me to win, it would be great. I can't wait to win for Hendrick Motorsports. If it was the 200th, that would be awesome to be a part of the 200th win. This is a great track for all the guys, so it could happen on Sunday. It would be neat for Mr. Hendrick and all of them to get the 200th win here at Martinsville. I think it would feel pretty good for everyone to get it over with and move on to 201."
Although Johnson and Gordon have been superstars at Martinsville, Earnhardt Jr. and Kahne are looking for their first Cup wins at the track.
Mike Hembree is NASCAR Editor for SPEED.com and has been covering motorsports for 30 years. He is a six-time winner of the National Motorsports Press Association Writer of the Year Award.