CUP: Harvick – Tires A Concern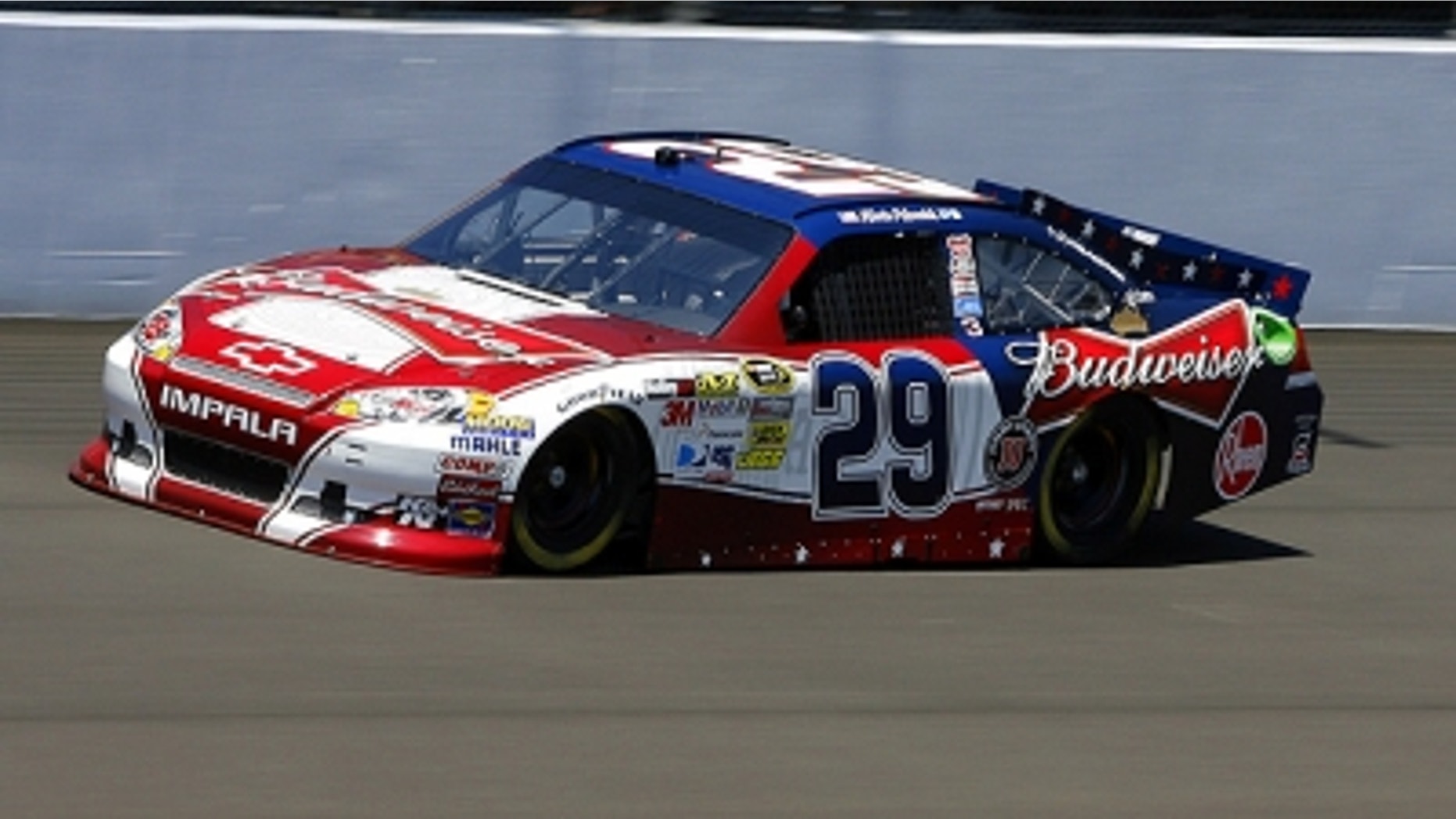 The downside of this weekend's high speeds at Michigan International Speedway is that teams will have to take extra care with tire wear.
Exploding tires at 215 miles per hour is not an attractive idea.
Some teams experienced blistering of tires in Thursday's test runs.
"We had a few tire issues in the long run we had," Kevin Harvick said Friday. "That's really our only concern – not about the car or how it handles but making the tires survive."
Harvick said the No. 29 Chevrolet's Thursday runs resulted in blistering on the left front and rear and right rear.
The goal in Sunday's race, he said, will be controlling tire wear so that issues don't arise.
"It's either going to come down to the race track getting more rubber on it and the speeds slowing down or to you slowing down and managing the pace so you keep the tires on the car," Harvick said.
Harvick said blistering was not an issue on the newly repaved Pocono Raceway surface last week. He said teams are likely to adjust to the situation with setup modifications.
"We didn't blister any tires last week, and that was a brand new repave," he said. "It's something you just never know until you get to a new race track how fast everybody's going to run. When you come to a new track, you try to do the best job to get speeds where they need to be.
"A lot of times, you see these problems and then you get in the race and the pace slows down. That takes care of a lot of the problems. From yesterday, the teams have on their minds that we need to take care of the tires. So they'll tend to be a little less aggressive on the setups."
Drivers have pushed the average speed past 201 miles per hour this week, and cars are hitting spot speeds of almost 219 in the MIS turns.
Is fear of what might occur an issue?
"You have a pretty tight, small group of guys who can go out and put this type of stuff and the fears and dangers of the sport and go out and do it," Harvick said. "You don't see the average Joe here. It's a tough sport, but it's become so precise in the fact that you have engineers and drivers who have done it for a long time, and the cars drive so much better than they used to. It's not easier, but it's more refined."
Mike Hembree is NASCAR Editor for SPEED.com and has been covering motorsports for 30 years. He is a six-time winner of the National Motorsports Press Association Writer of the Year Award.