CUP: Harvick Happy To Be Up Front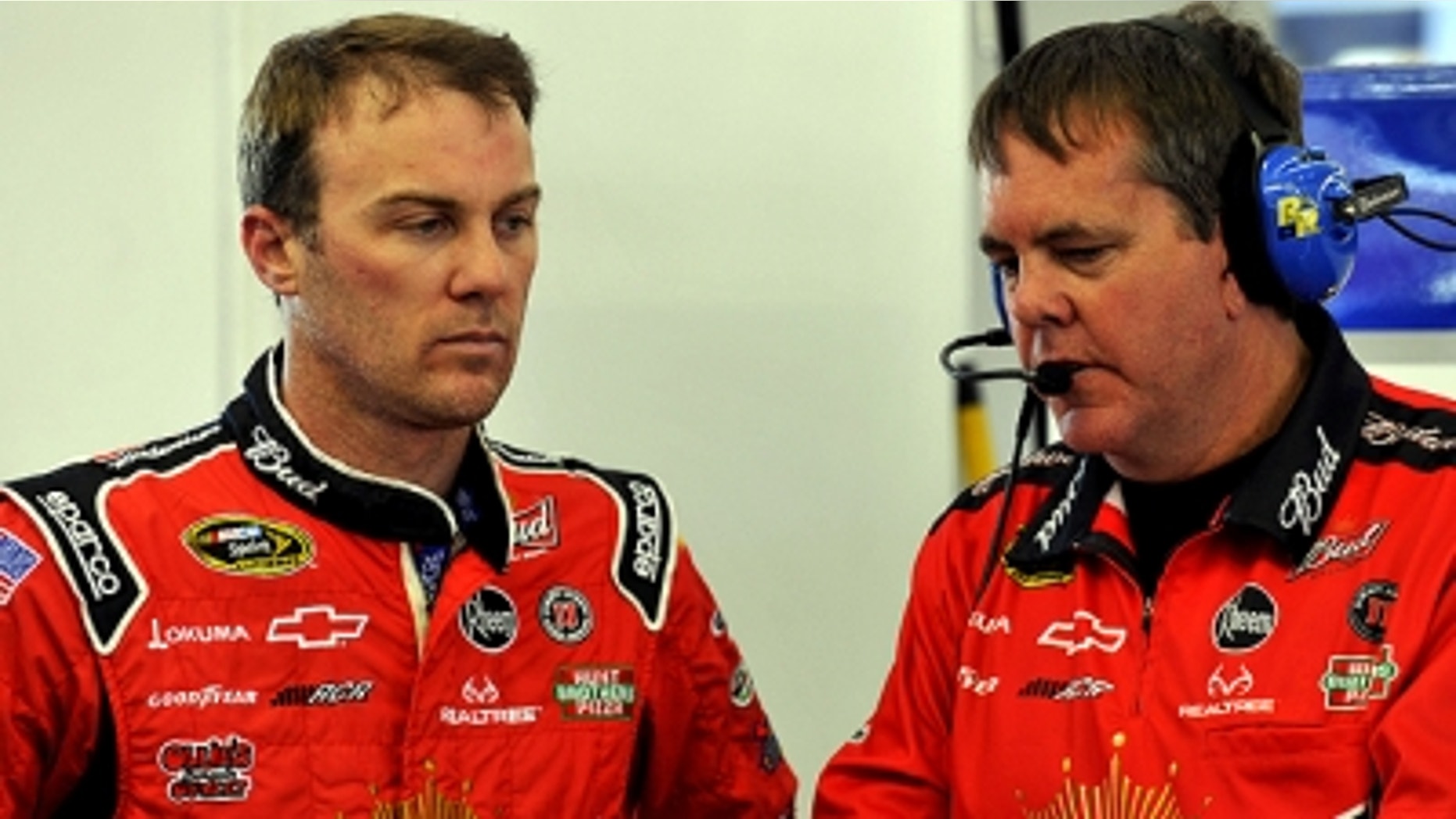 Figuratively and literally, Kevin Harvick is in a good place right now.
The driver of the No. 29 Richard Childress Racing Chevrolet will start Sunday's Kobalt Tools 400 at Las Vegas Motor Speedway on the inside of Row 2, having qualified third on Friday.
That effort was something of an anomaly: Harvick will be the first to admit he's not a great qualifier. In 11 prior starts at Las Vegas, his average starting spot is just 23.909.
And in 36 points races last year, Harvick qualified inside the top 10 just four times. But when he did qualify up there, he almost always ran well. Harvick qualified ninth in the first Martinsville race and seventh in the second Richmond race, winning both events. He also finished fourth in the second Martinsville race after qualifying fifth.
Harvick's qualifying run on Friday could be an indication that big things are ahead for he and his Richard Childress Racing team tomorrow.
"Obviously, anytime that we can qualify well is a good start to the weekend," said Harvick, who last week was the runner-up in Phoenix. "It was a good lap for us and hopefully it sets the tone for the weekend and we can carry the momentum into Sunday."
After two races, Harvick is third in points behind leader Denny Hamlin and Greg Biffle. Of course Harvick finished third in points each of the last two seasons, but for this year he has a virtually all-new team around him, led by new crew chief Shane Wilson.
Harvick nearly won here in 2010 in a dogfight with Jimmie Johnson. He likes his chances at victory on Sunday. "It's been a good track for us over the last few years so we just have to continue doing the same things," he said. "I feel confident in the adjustments that we have made over the winter and we just have to get out on the race track and see where we are at."
Like the rest of the teams and drivers, Harvick is curious about this weekend, since it's the first for the Cup teams on a 1.5-mile track this year. And with 1.5-mile tracks making up nearly half the schedule, it's critical to get it right early on.
"This weekend will tell us a lot more than the previous weeks we have had cars on the track," said Harvick. " ... This track is a little bit different just because it is pretty rough. It holds on to its speed pretty well. Early in the year you go to a lot of different types of 1.5-mile race tracks, but you definitely, no matter what type, apply the same characteristics. It's an important weekend to see where you are at on this particular style of track."
Harvick said his team recognizes the significance of this event.
"Well they let us build a new car for this track," he said. "Obviously, they must be figuring that we are going to use it so we didn't have to remodel one. 1.5-mile stuff is obviously the most important thing that we come across through the year because there are so many races."
Tom Jensen is the Editor in Chief of SPEED.com, Senior NASCAR Editor at RACER and a contributing Editor for TruckSeries.com. You can follow him online at twitter.com/tomjensen100.