CUP: Fifth Hall Class – Who's Favored?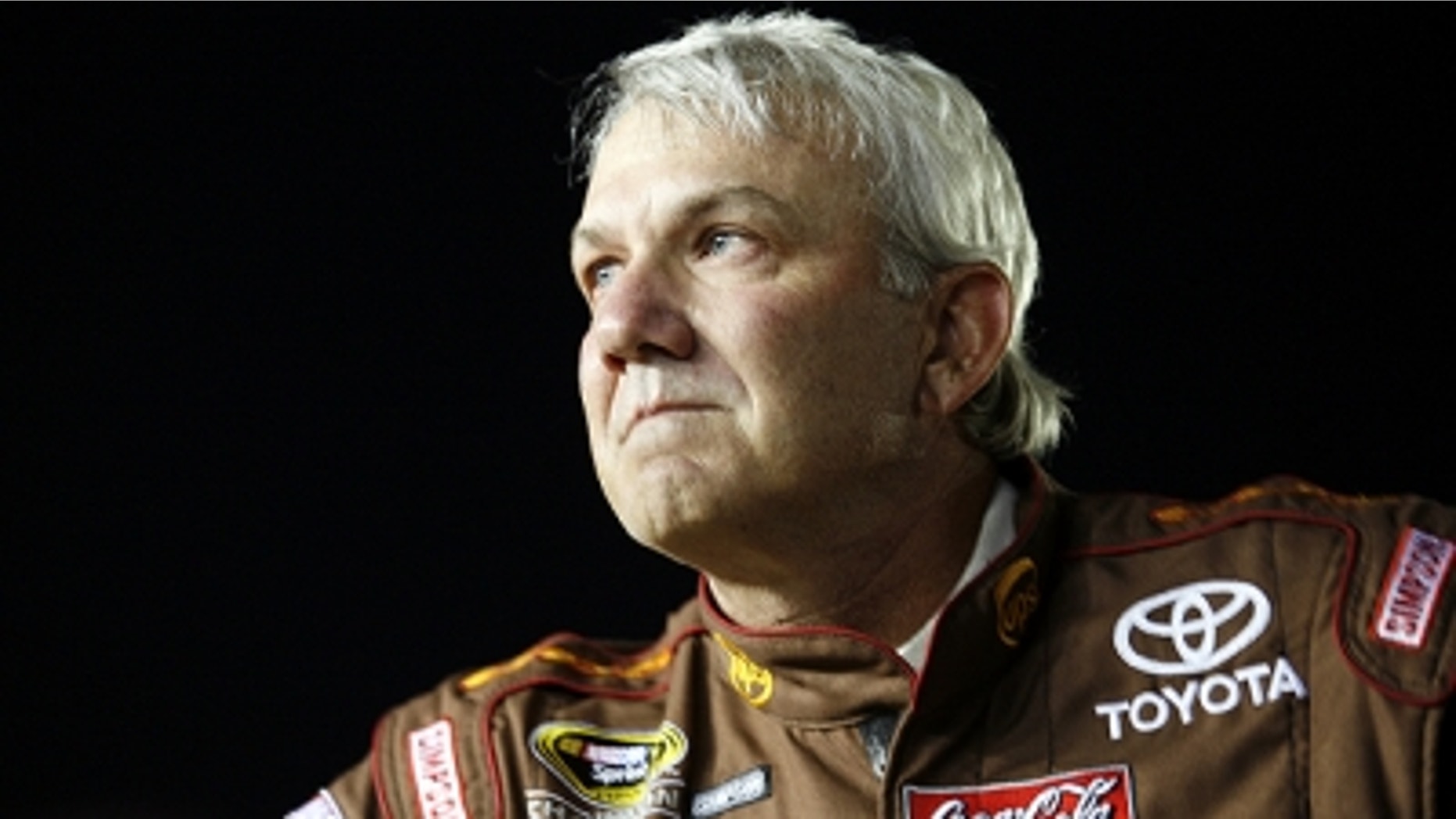 Another Jarrett? Another Petty? A Fireball?
Those are among the questions to be answered by NASCAR Hall of Fame voters Wednesday (May 22) as they gather to select five members for the hall's fifth class.
Twenty-five nominees are on the list, including five – Dale Jarrett, Bruton Smith, Maurice Petty, Rex White and Larry Phillips – for the first time.
A panel that includes NASCAR officials, track operators, former competitors and news media members will vote on the list Wednesday at the Charlotte Convention Center. Inductees will be announced that afternoon.
Although voting trends sometimes are difficult to predict, and perspectives change from year to year, it seems likely that Fireball Roberts, one of NASCAR's early superstars and a Cup Series winner 33 times, will be elected this year. He tied with Buck Baker for the fifth spot last year, with Baker winning on a second ballot.
Among other top vote-getters who did not win election last year were two-time Cup champion Tim Flock and six-time Modified series champion Jerry Cook. Both would seem to have good shots at election this year.
Several of the five first-timers on the ballot also could garner much attention.
Perhaps No. 1 among them is Petty, younger brother of Richard Petty and the engine-building genius behind the runaway success of Petty Enterprises. Maurice's brother, father and cousin (Dale Inman, the crew chief at Petty Enterprises) already are in the hall, and, as the last part of the Petty puzzle, Maurice is almost certain to be elected at some point – possibly this year.
Smith, an often controversial track owner and operator who has been innovative on any number of levels through a virtual lifetime in the sport, also is likely to draw voting interest this year, as is Jarrett, a former champion and winner of the Daytona 500 three times. Jarrett would join his father, Ned, in the hall.
Others likely to be high in the vote totals are two-time Cup champion Joe Weatherly, dirt-track star and major "personality" Curtis Turner and 26-time Cup winner Fred Lorenzen.
Jack Ingram, two-time champion in what is now the Nationwide series and one of the best short-track drivers ever, also is expected to garner considerable attention, as is Wendell Scott, the only black driver to win a Cup-level race.
The full list of nominees:
Red Byron – Won the first Cup championship in 1949.
Richard Childress – Won six Cup titles with driver Dale Earnhardt and owns one of sport's biggest teams.
Jerry Cook – Six-time NASCAR Modified champion.
H. Clay Earles – Founder of Martinsville Speedway and operator of one of racing's best short tracks for many years.
Tim Flock – Two-time Cup champion.
Ray Fox – Top engine builder and team owner.
Anne France – Helped build the sport with husband, Bill France Sr.
Rick Hendrick – 13-time car owner champion in NASCAR's three national series.
Jack Ingram – Two-time champion in NASCAR's second-tier series (now Nationwide) and three-time Late Model Sportsman champion.
Bobby Isaac – Won the Cup title in 1970.
Dale Jarrett – 1999 Cup champion and three-time Daytona 500 winner.
Fred Lorenzen – Known as "Fearless Freddy," won 26 Cup races, including the Daytona 500 and World 600.
Raymond Parks – NASCAR's first Cup champion car owner and a key player in the sport's pioneer years.
Benny Parsons – 1973 Cup champion and a popular television broadcaster.
Maurice Petty – Engine builder for Petty Enterprises.
Larry Phillips – Five-time NASCAR Whelen All-American Series national champion.
Les Richter – Former NASCAR executive, former president of Riverside International Raceway.
Fireball Roberts – 33 Cup wins and status as perhaps NASCAR's first superstar driver.
T. Wayne Robertson –R.J. Reynolds Tobacco Company senior vice president who revolutionized NASCAR sponsorship.
Wendell Scott – Only black driver to win a Cup race – in 1964.
Ralph Seagraves – Formed Winston-NASCAR partnership as an executive with R.J. Reynolds Tobacco Company.
O. Bruton Smith – Built Charlotte Motor Speedway and grew profiles of numerous other tracks as chairman of Speedway Motorsports Inc.
Curtis Turner – Dirt-track star who earned nickname of "Babe Ruth of stock car racing."
Joe Weatherly – Two-time Cup champion.
Rex White – 1960 Cup champion.
Mike Hembree is NASCAR Editor for SPEED.com and has been covering motorsports for 31 years. He is a six-time winner of the National Motorsports Press Association Writer of the Year Award.