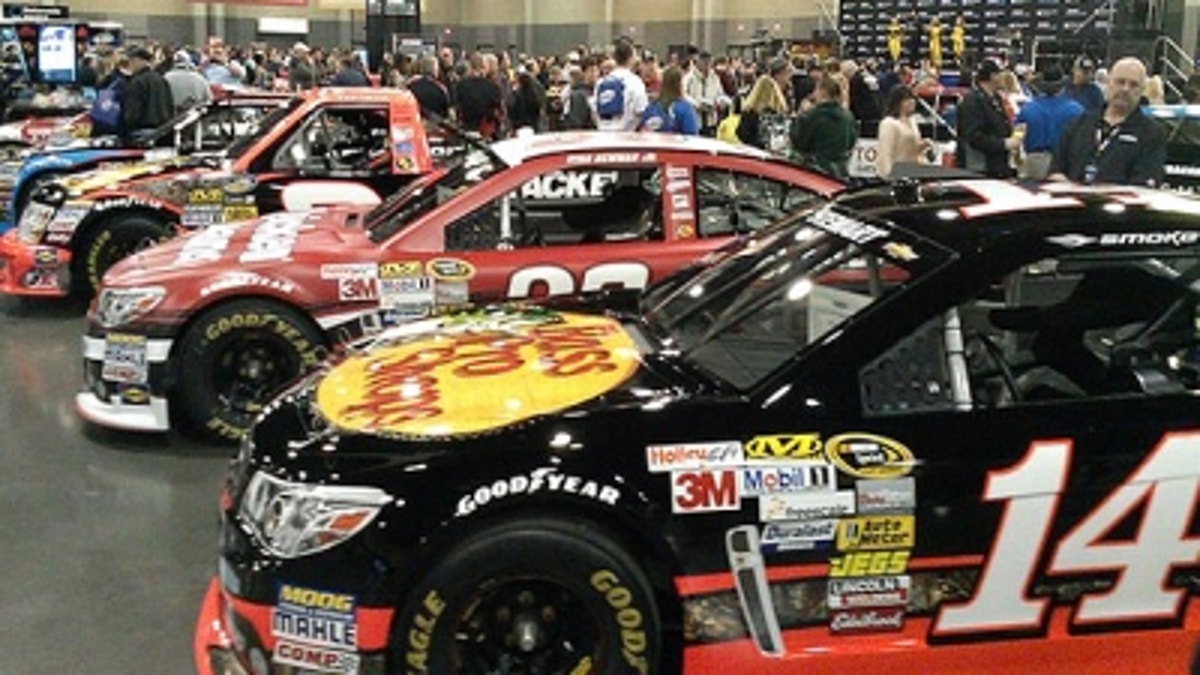 Fan Nancy Ridings of Columbia, SC liked everything about Brad Keselowski's sparkling new No. 2 Ford race car except one thing.
"It's not running," she said.
Well, true.
If the Fusion had been cranked on the floor of Exhibit Hall C at the Charlotte Convention Center Saturday, the noise would have ricocheted off the walls and caused quite a disturbance – but probably not a lot of complaints.
Ridings was one of thousands of fans who turned out Saturday at the convention center to welcome the new season at NASCAR Preview '13.
Fans stood in long lines to collect autographs from their favorite drivers, saw new paint schemes on many of the 2013 vehicles in the Sprint Cup, Nationwide and Camping World Truck series, listened to driver question-and-answer sessions and cruised booths sponsored by speedways, sponsors and several of NASCAR's broadcasting entities.
After almost three months of off-season, the Preview gave fans a chance to get excited about the racing year ahead and to mingle with other fans and representatives of some of the sport's various "partners". Many also toured the adjacent NASCAR Hall of Fame, which grew to 20 members Friday night with the induction of Leonard Wood, Rusty Wallace, Cotton Owens, Buck Baker and Herb Thomas.
"The cars look so good," Ridings said. "We don't get to get this close to them that often, so it's great just to get a good look and to see what all the changes are going to be. Brad's car (blue and white) looks sensational."
Other popular vehicles were Kevin Harvick's No. 29 Chevrolet and the Ford Mustangs of the Nationwide Series.
Teresa Moore of Charlotte left the Preview happy – clutching a Carl Edwards-autographed diecast car.
"That was my mission, and I'm thrilled about it," she said. "I've always wanted to meet him and got here early to get the chance."
Mike Hembree is NASCAR Editor for SPEED.com and has been covering motorsports for 31 years. He is a six-time winner of the National Motorsports Press Association Writer of the Year Award.