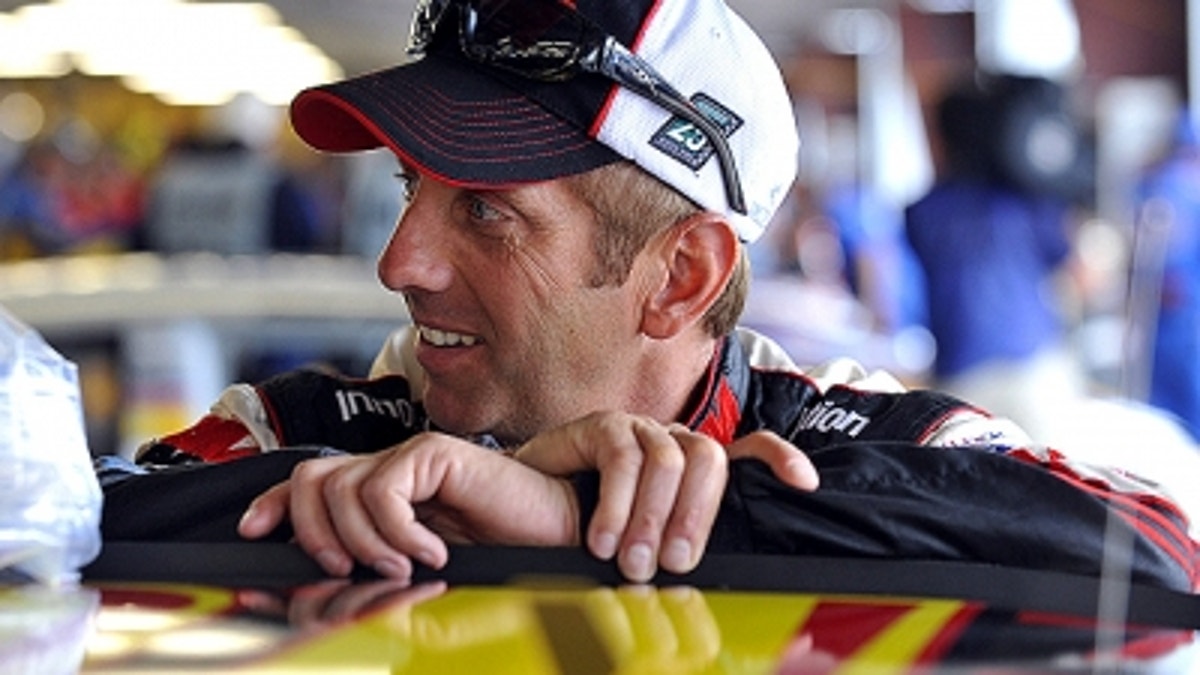 The trophy spot is waiting.
So is Greg Biffle.
Winner of Nationwide and Camping World Truck series championships, Biffle has been waiting a decade to add the biggest and best trophy – the Sprint Cup – to his collection. Biffle thus would become the first driver to win titles in all three of NASCAR's major series.
Biffle is set up for his best shot this year. He leads the point standings with two races left in the regular season and has two seasonal victories. He figures to be a force in the Chase.
"I am not superstitious, but I have a spot picked out and have always said that I am going to build a trophy case with the center one missing and all of that, but I am going to make it a special place when I do have the third one," Biffle said Tuesday. "I will proudly display my trophies. We are always kind of changing things around with a little addition on my shop here and there. I can't wait for the day to complete that trophy case.
"I don't think about it week to week because it consumes me when I do think about it or talk about it or daydream about it for five or 10 minutes. Or when you are driving down the road – it puts you in a special spot in the sport. Because of my background and where I came from and how I did it, all of the things that go into that make it pretty overwhelming to think about [being] in that position. I try not to think about it a lot. It is always right there when somebody mentions it, but I am just thinking about how can I win it this year? That is what it comes down to. How can I do it? That is what I am focused on mostly."
Biffle has approached the title in other years but has been stopped short.
"It is painfully apparent that we have come close a few times, and hopefully this is the season that we can make it over," he said. "It feels like we have been rolling a concrete ball to the top of the hill a couple times, and we are trying to nudge it over the edge. … It is going to be no mistakes on my part, the team's part, mechanically – we all know that. We are all aware and have prepared and continue to be preparing the best we can to be flawless in those 10 (Chase races)."
Biffle said the No. 16 team has a strong fleet of cars ready for the season's final dozen races.
"We are going to take the best mile-and-a-half car we have to Chicago," he said in reference to Chicagoland Speedway, host of Race One of the 10 Chase races. "Our car lineup right now is phenomenal. We have the best cars that we have ever been able to build lined up for these next 12 races.
"To say that we have one that is better than the other is pretty hard to do, but we are taking technically our favorite to Chicago, and we are taking a really, really good car, better than we have run all season, to Atlanta (this week). We are in pretty good shape for cars."
Mike Hembree is NASCAR Editor for SPEED.com and has been covering motorsports for 30 years. He is a six-time winner of the National Motorsports Press Association Writer of the Year Award.