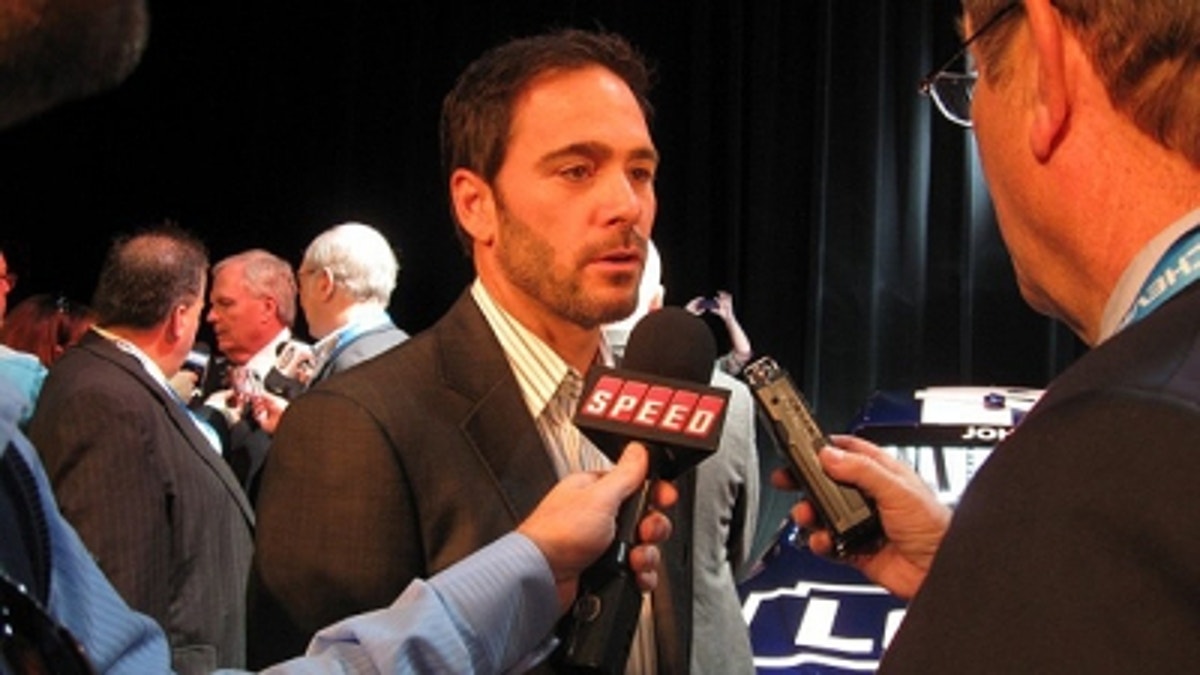 Things were looking Jimmie Johnson's way as the calendar turned to November.
Two straight poles and two straight victories – at Martinsville and Texas – carried Johnson to a seven-point lead in the Chase standings over Brad Keselowski with two races remaining, and appearances put Johnson in the driver's seat for another championship.
Appearances, however, can be deceiving.
Johnson wound up with two of his worst finishes of the season – 32nd and 36th – in the last two races of the year (at Phoenix and Homestead), leaving the door wide open for Keselowski to burst through and claim the championship.
Keselowski ultimately won the title by 39 points over Clint Bowyer, with Johnson dropping to third, 40 back. It was an unusual sort of collapse for a team that typically shines in such situations.
People were surprised, and Johnson was among them.
"Through that five-year stretch (of consecutive championships), not only did we have fast cars and got the job done, we had some breaks that helped," Johnson said. "It takes all factors to really pull it together. I did feel like things were going our way, especially with the poles and wins we had at Martinsville and Texas.
"Then things came to an abrupt halt."
Johnson was one of only three drivers (also Keselowski and Matt Kenseth) to score more than one win in the Chase. In fact, he had six top-four runs in the Chase's first eight races.
"As a competitor, you really feel you have a chance until you're eliminated," he said. "And we really had a chance (going into Homestead). The points were awfully tight, and we had those guys on the ropes. Unfortunately, we weren't able to keep that pressure on them until the checkered fell.
"Fifteenth (the place Keselowski needed to finish to seal the title) is not easy to pull off down there. He finished on that mark. I've been in those shoes, and I know what it's like. It's tough to get it done."
For a team used to championships, third place is a negative. But Johnson looks back on the season as one of success. He won five times and led the series in top-10 runs with 24.
"We had an awesome year," he said. "Those last two races in the Chase – I never would have thought we'd have two 30th-place finishes. But it is what it is.
"As a whole for the year, we were very competitive on all types of tracks. We really made a good run at the championship. Sure, I feel disappointed that we didn't get the championship, but a large part of my feelings are satisfied, and I feel good about the year."
Mike Hembree is NASCAR Editor for SPEED.com and has been covering motorsports for 30 years. He is a six-time winner of the National Motorsports Press Association Writer of the Year Award.