CUP: 2013 Cars Put To The Test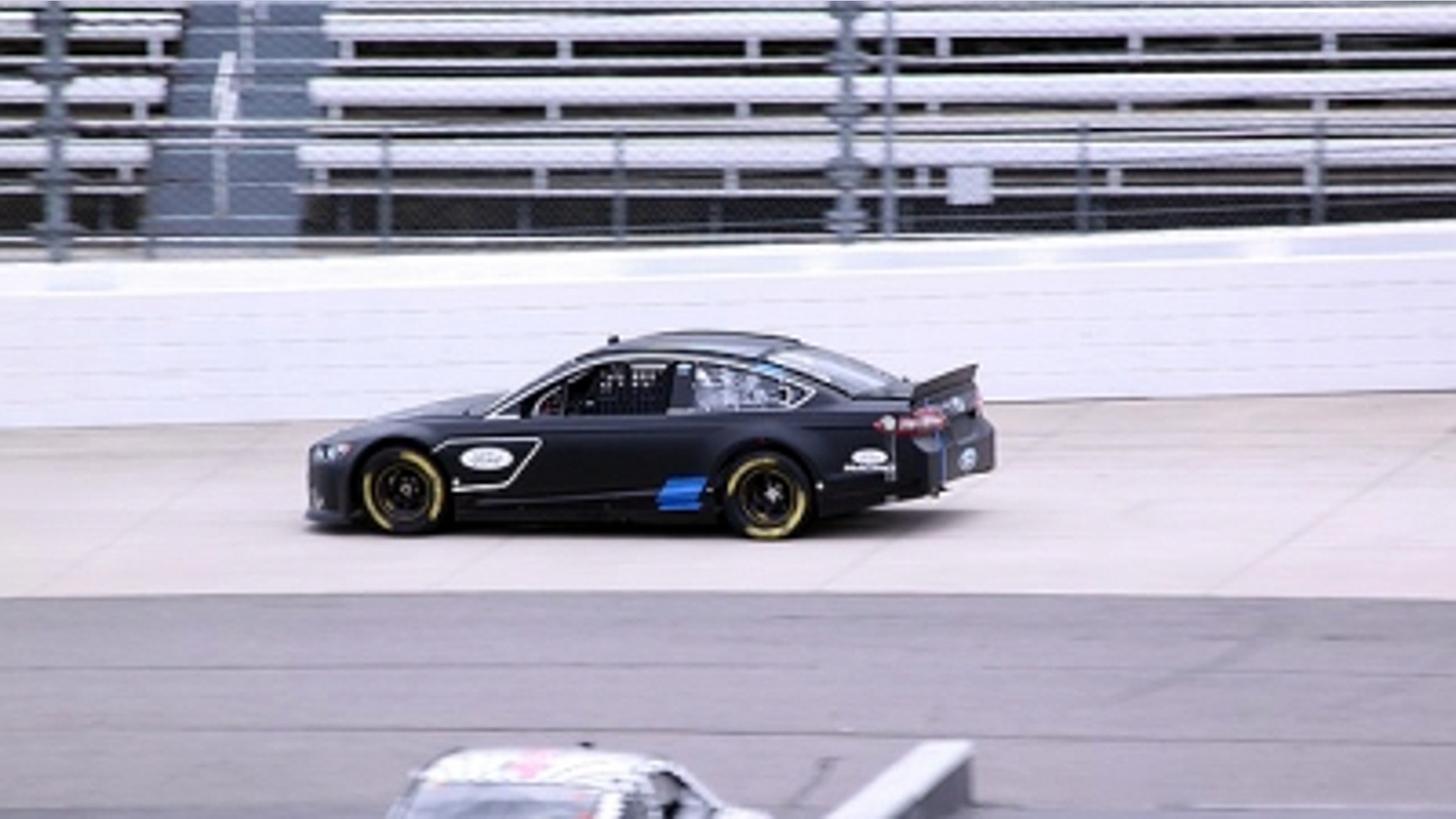 While Dodge is getting ready to pull out of NASCAR, the three remaining manufacturers were hard at work Tuesday, getting ready for 2013.
Next year, the NASCAR Sprint Cup Series will campaign new cars designed to much more closely mimic their production counterparts. And Tuesday at Martinsville Speedway, the 2013 Ford Focus, Chevrolet SS and Toyota Camry were all put through their paces.
Roush Fenway Racing, Michael Waltrip Racing and Richard Childress Racing took part in the test, and the results were generally positive.
"I'm anticipating the new car," said Carl Edwards, who represented Roush Fenway at the test. "I know walking in the garage and looking at my Ford, it looks neat, it looks like a neat race car and that's part of why I got into racing. I like cars. I like going fast. I like the competition and I really like good-looking race cars. I think it looks a lot better."
Edwards was confident about the new car's performance capability, as well.
"From a competitive side, it can only be good for us," he said. "I feel our team responds really well to changes. With the COT, we had a lot of success when it first came on the scene, so I think anything different is good. I think Ford has worked really well with our team so that our car is as good as it can possibly be, and I think it's gonna be really neat. I think the fans are gonna like it a lot, too."
The 2013 cars use the current chassis, but with radically different bodies that look a lot more like stock cars. Martin Truex Jr. said the 2012 and '13 cars felt very similar, at least at the slow, short Martinsville track.
"The chassis and the setup is basically what we ran here in the spring race," said Truex. "The only thing different is the body. We started with the same weight — pretty much the way we raced here. If we were at Texas or Atlanta or a place — a big, fast race track, obviously it would be a lot different because of the aerodynamics and the body is so much different. For here, honestly, it doesn't drive any different at all."
One big change for next year will be weight. The current cars weigh 3,450 pounds. In 2013, they will be 100 pounds lighter, with 60 pounds off the left side of the cars and 40 pounds off the right side.
"Taking the weight out is going to be easier on the tires," said Truex. "It's going to allow them to soften the tires up and get some more tire wear without having tire problems. It will take heat out of the right side tires. It's going to do a lot."
Edwards agreed.
"We have heavy race cars that make a ton of downforce – almost a literal ton of downforce – and a relatively small tire, so Goodyear is put in a very small box where the tires have to make grip, but they can't make so much grip and make so much heat that they come apart like they were at Michigan, so something has to give," Edwards said.
"You either have to make the tires wider and have a bigger contact patch, or the cars have to be lighter, or they have to have less downforce. I think NASCAR recognizes this. They've taken the side skirts away and taken a little weight away from the cars, and hopefully that will let Goodyear make softer Goodyear tires that fall off more."
Tom Jensen is the Editor in Chief of SPEED.com, Senior NASCAR Editor at RACER and a contributing Editor for TruckSeries.com. You can follow him online at twitter.com/tomjensen100.