Craig Sager's son Ryan hits shot to raise $500,000 for SagerStrong Foundation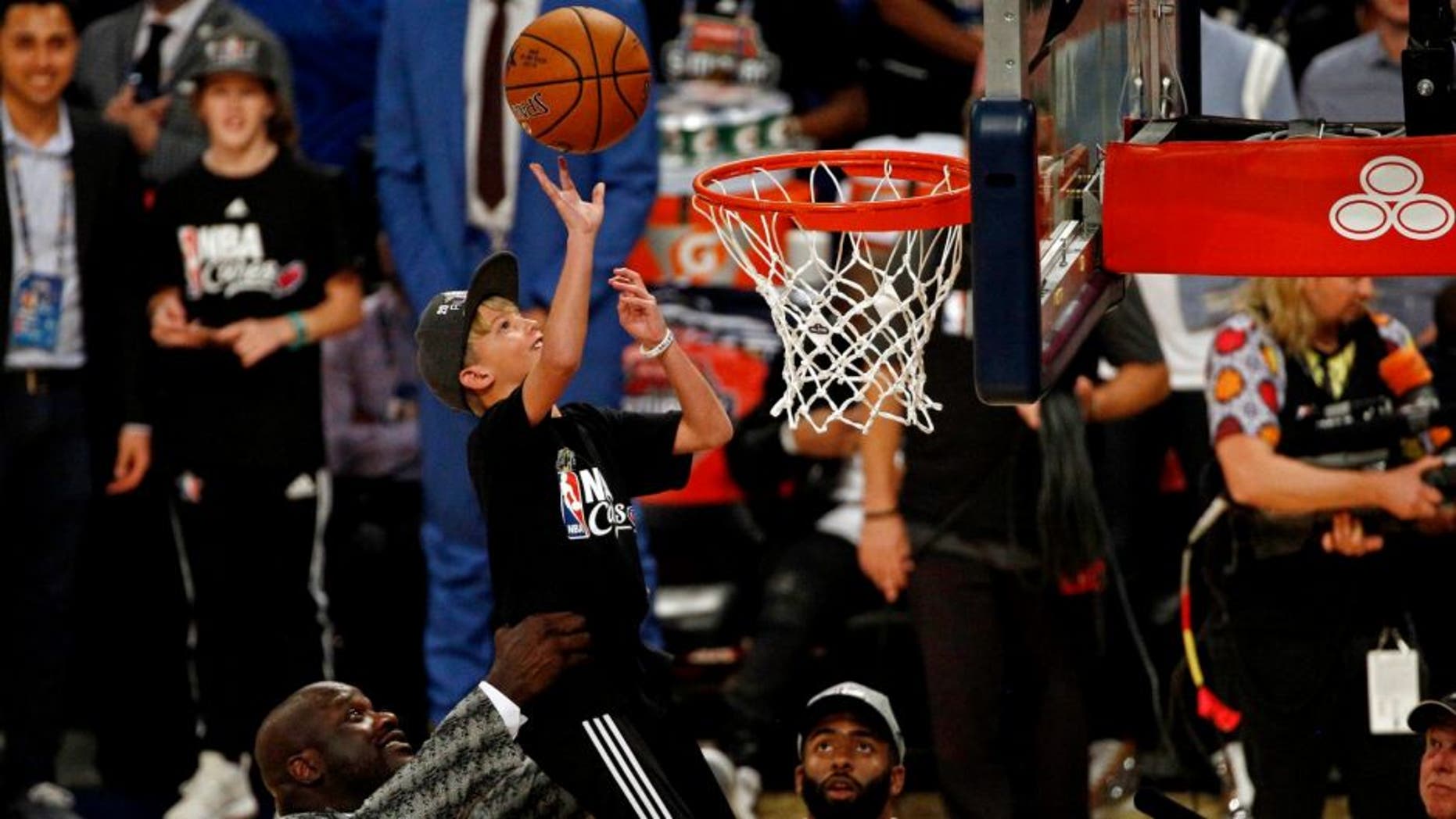 The memory of legendary broadcaster Craig Sager was honored on NBA All-Star Saturday Night, and the NBA raised $500,000 dollars for the Sagerstrong Foundation after a few shooting contests.
A group of NBA players and celebrities - including Kemba Walker, James Harden, Reggie Miller and DJ Khaled - had one minute to hit as many threes as possible, with each worth $10,000.
The group amassed a total of $130,000, and Steph Curry was then given the chance to bump the total up to $500,000 by hitting a shot from halfcourt.
There was just one problem: Curry missed, repeatedly. After bricking nine heaves from the center of the court, Sager's son Ryan was given the chance to make a shot to hit the $500,000 mark. He got a little help from Shaq.