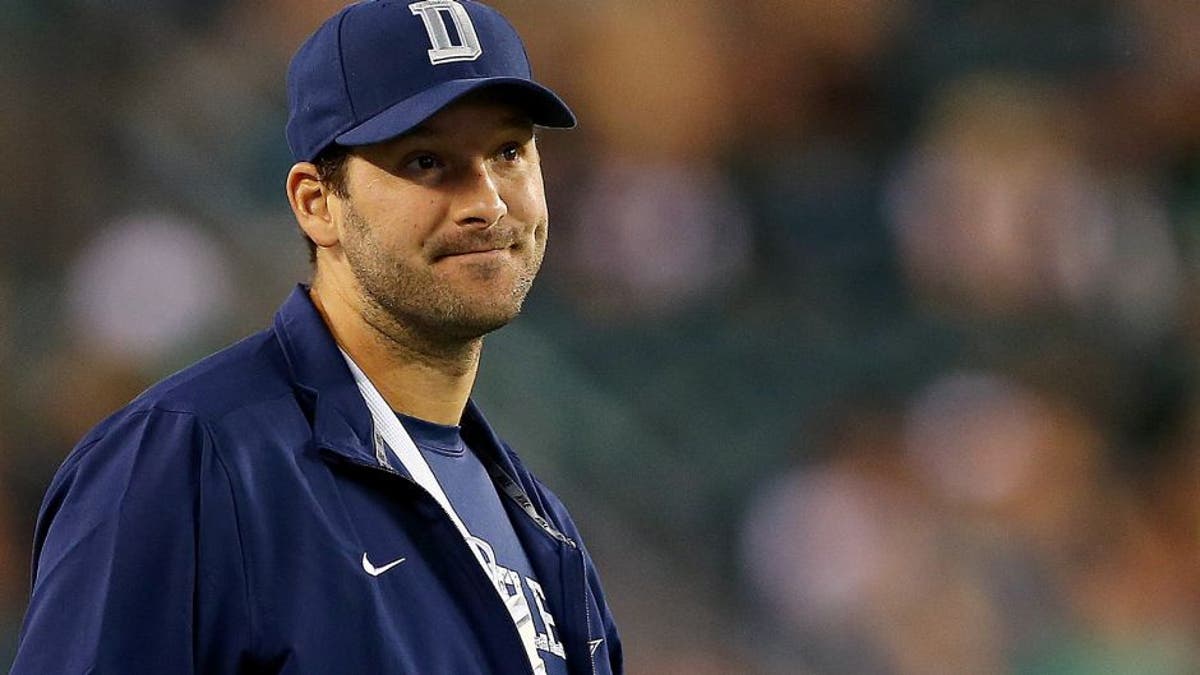 IRVING, Texas (AP) -- The Cowboys have placed Tony Romo on the injured list with a designation to return, sidelining the quarterback for at least seven games after he broke his left collarbone against Philadelphia.
Romo will be eligible to return Nov. 22 at Miami. He can practice again in six weeks, starting Nov. 4. Brandon Weeden will start in his place Sunday at home against Atlanta.
Dallas also put defensive tackle Terrell McClain on season-ending injured reserve Tuesday with a toe injury sustained last weekend against the Eagles. And the team signed running back Gus Johnson back to the practice squad after waiving him last week. Johnson takes the spot of linebacker Joe Thomas, who was signed by Green Bay on Monday.