Cowboys DT Chris Whaley suffers torn Achilles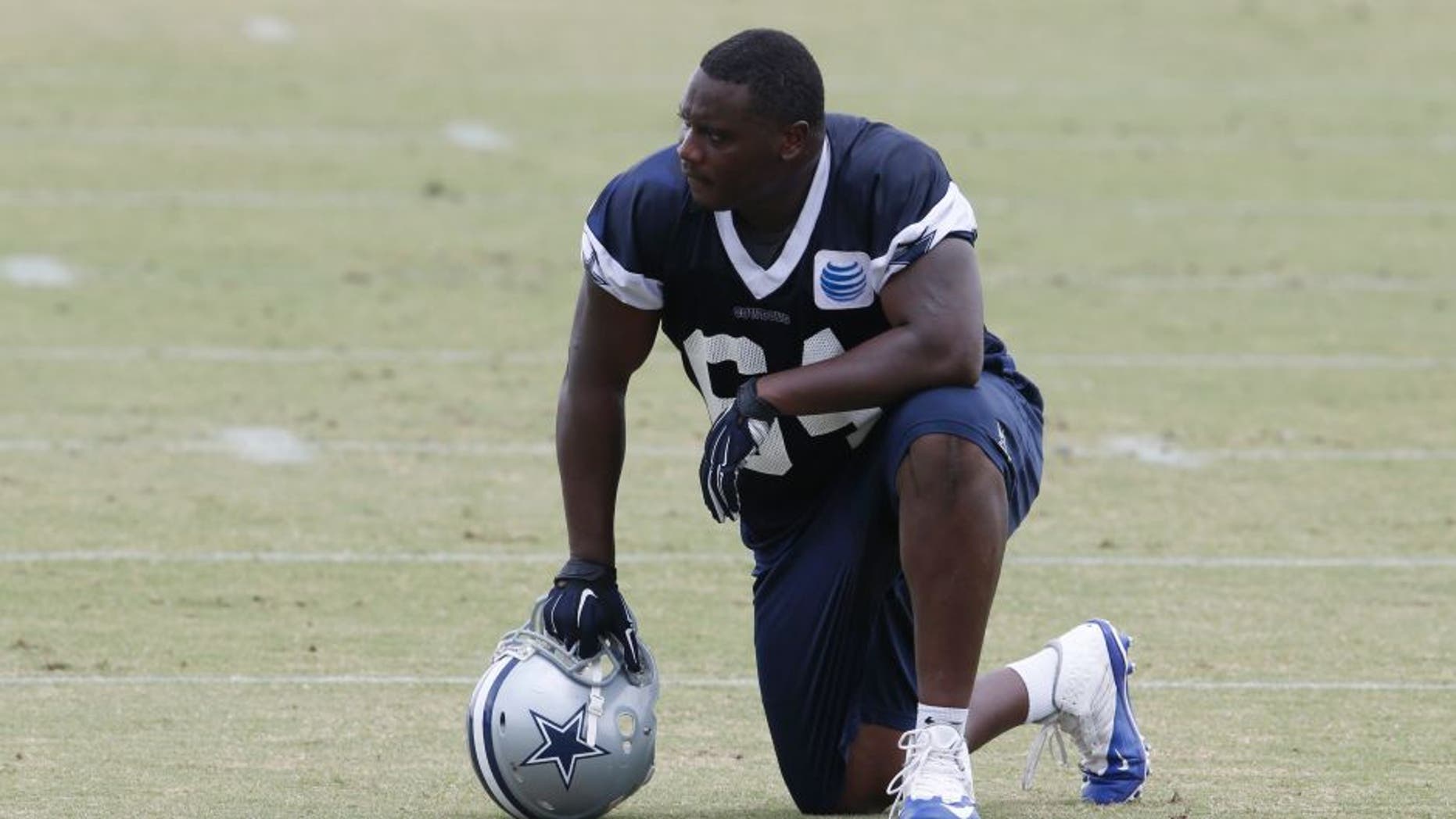 OXNARD, Calif -- Chris Whaley has suffered a torn Achilles and is on his way back to Dallas for surgery.
The second-year defensive tackle was carted off the field Monday evening after suffering the injury, causing concern that his season might be over. Those concerns appear to have been confirmed after just two weeks of training camp.
It's the third-straight season derailed by injury for the University of Texas standout. Whaley tore his ACL during his senior season with the Longhorns, missing the remainder of the 2013 season and most of the pre-draft process.
Upon signing him as an undrafted free agent in the spring of 2014, the Cowboys essentially granted him a "redshirt" year, placing him on injured reserve and allowing him to ready himself for the 2015 campaign. Whaley wasn't a guarantee to make the final roster, but he had showed promise working as the three-technique defensive tackle in Rod Marinelli's defense.
The injury puts Whaley's career on hold for another year. It also thins out the ranks some at defensive tackle. The Cowboys have Tyrone Crawford, Nick Hayden, Terrell McClain, Davon Coleman and Ken Bishop manning the position – but those numbers are slightly depleted, with both Hayden and McClain nursing minor injuries.
The Cowboys have also been working Jack Crawford and Ryan Russell at defensive tackle during camp, so it remains to be seen if they'll attempt to address the issue in free agency.
MORE FROM FOX SPORTS SOUTHWEST:
- PHOTOS: Cowboys Cheerleaders Auditions
- Ranking NFL quarterback salaries
- Highest paid player on every NFL team