Cowboys confident QB Matt Cassel can adjust quickly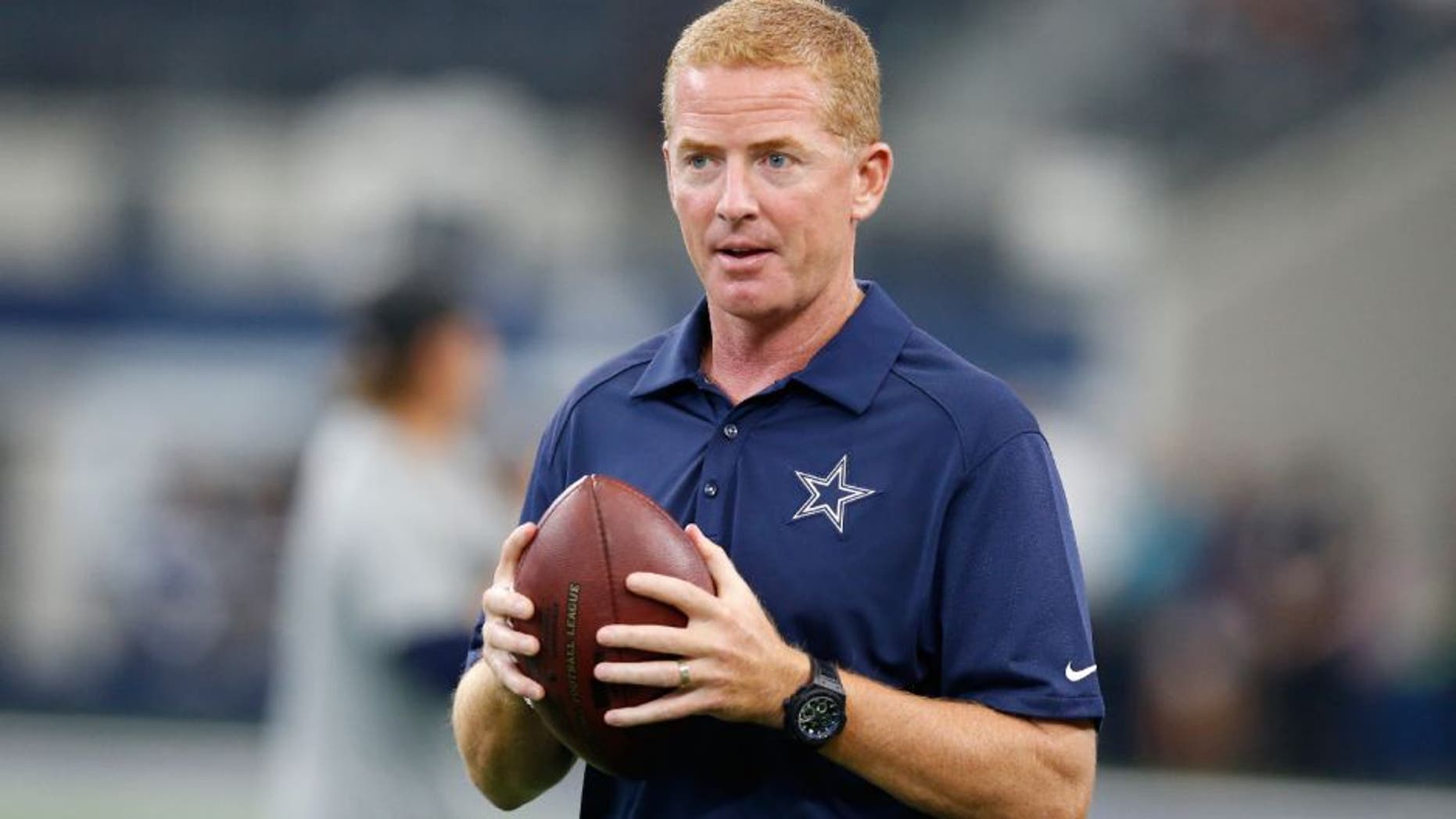 IRVING, Texas -- Matt Cassel was acquired to be Brandon Weeden's backup while Tony Romo recovers from a broken collarbone --€" Cowboys coach Jason Garrett made that much clear on Wednesday morning.
"With Tony being out for eight weeks and Brandon being our starter, we felt it was good to bring a veteran quarterback in," Garrett said.
The gameplan for Sunday's game against Atlanta will be interesting, though, given the quick turnaround for Cassel after being traded from Buffalo. Cassel missed Wednesday's practice because he was still in transit from New York, and he'll have just three days to study the playbook before game day.
"He's been around this kind of a system before with the different stops he's had," Garrett said. "He's a smart guy and he's an experienced guy so we don't anticipate him having a hard time picking it up."
That said, the Cowboys promoted Kellen Moore from their practice squad on Wednesday, giving them three quarterbacks on the 53-man roster. Moore has been with the team since the start of the regular season, so his grasp of the offense might make him a more viable backup for Sunday.
Predictably, Garrett didn't want to tip his hand about who will back up Weeden against the Falcons, saying only "we'll take it day-by-day."
Considering the Cowboys' injury problems across the roster, it will be interesting to see what that means for the game day roster. NFL teams must designate seven of their 53 roster members inactive for games, and it's rare to see a team carry three quarterbacks among their 46 active players.
Despite that, Garrett said it's too soon to predict the pecking order for kickoff.
"We'll see. Our third quarterback is still on an airplane," he joked.
It stands to reason that Cassel will get himself to speed fairly quickly after getting situated. He has started 72 career games during his 11-year career, throwing for 15,727 career yards and 96 touchdowns. He earned a Pro Bowl nod in 2010, as he completed 58 percent for 3,116 yards and 27 touchdowns with just seven picks, leading the Kansas City Chiefs to the AFC West title in the process.