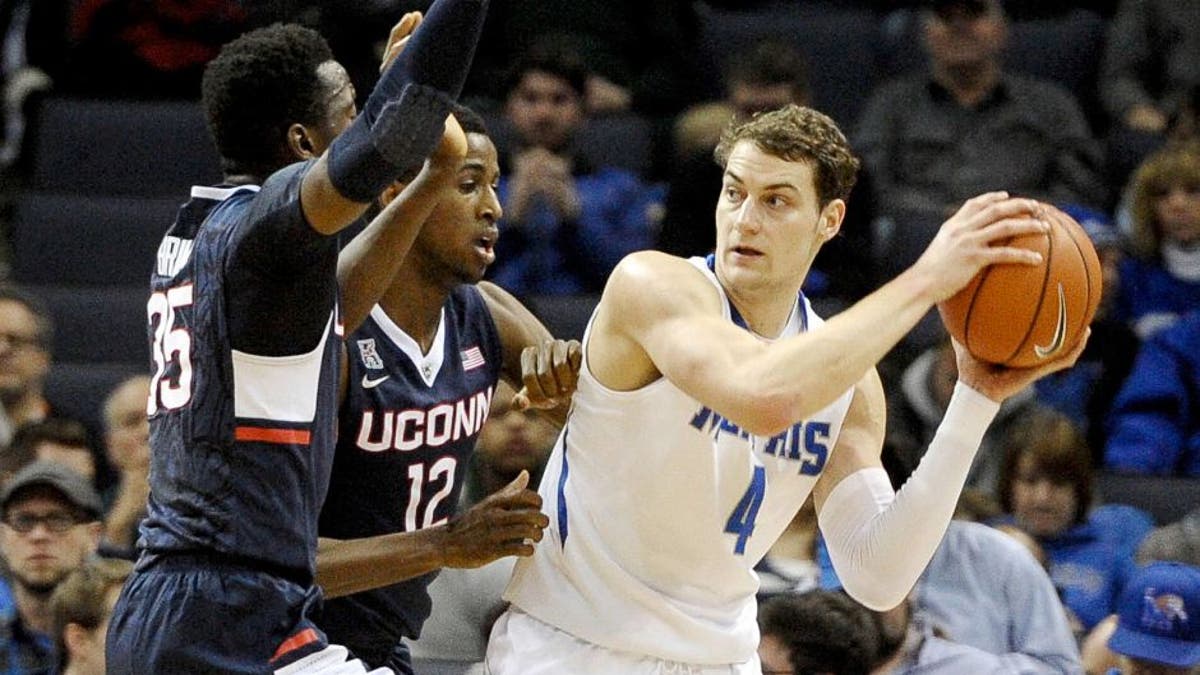 Memphis leading scorer Austin Nichols was in the headlines when he made a surprising decision a few weeks ago.
The talented forward was about to named captain of the Tigers. But in a shocking twist, he decided to transfer from Memphis. After the school originally said they would make a list of schools that Nichols was prohibited from transferring to, the school balked when Nichols' camp started searching for lawyers.
This weekend, Nichols announced where he'll play next - Virginia. It's a huge get for Tony Bennett's squad, and though Nichols will have to sit out 2015-16, he will be eligible for two seasons for the Cavaliers beginning in 2016-17.
Nichols averaged 13.3 points and 6.1 rebounds per game last season.