Courtney Lee says Wizards assistant interfered on key play by pretending to be player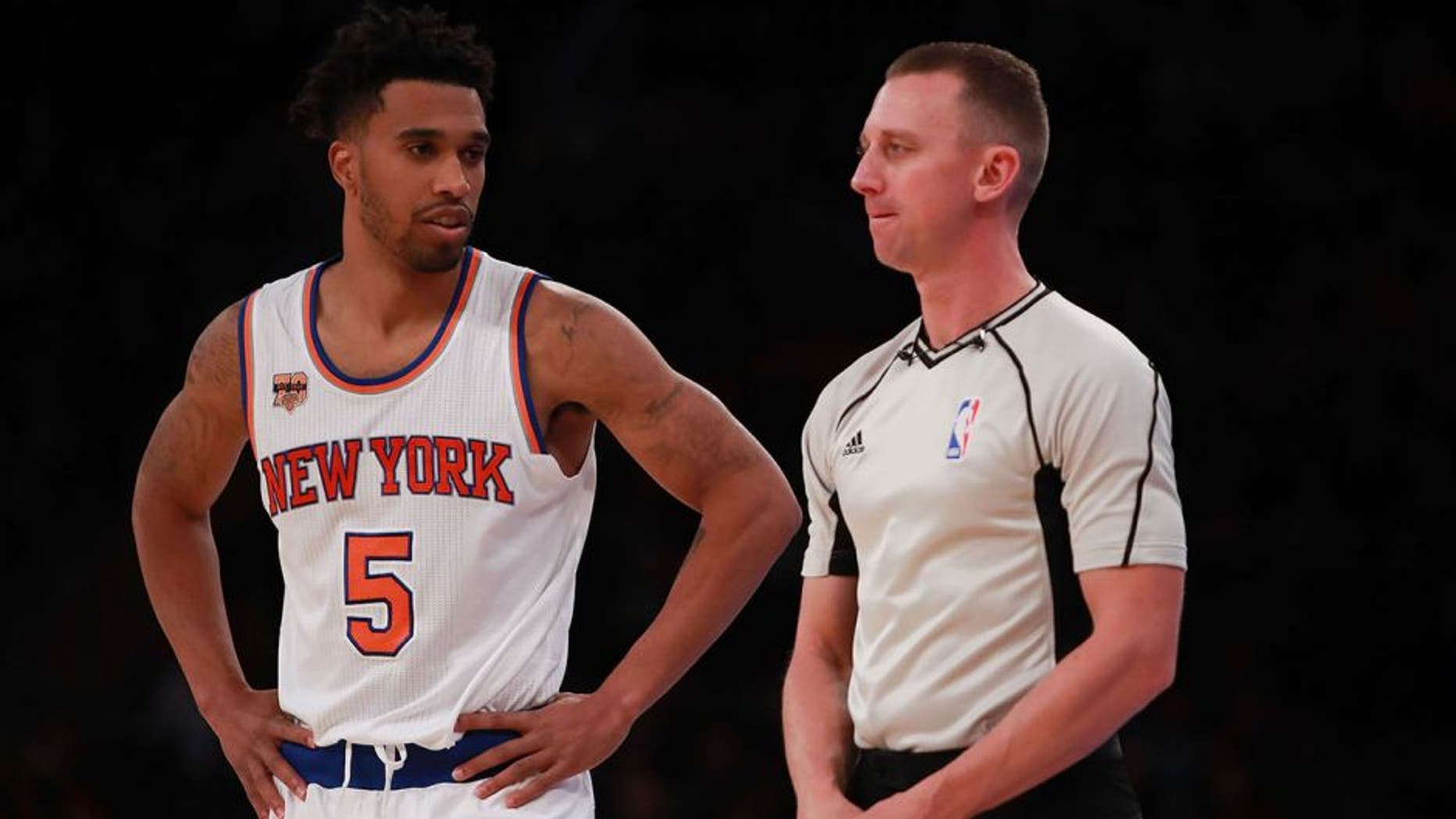 New York Knicks guard Courtney Lee passed up a chance at a game-tying shot against the Washington Wizards on Thursday night when he sensed a defender a little too close to him.
Just one problem: that defender was Wizards assistant Sidney Lowe.
Lowe can be seen stepping onto the court as Lee gets the ball in the corner with the Knicks trailing 113-110 in the closing seconds.
Lee says Lowe was yelling out defensive jargon, making it sound as if he were a defender.
"I'm hearing 'I got your help, I'm right here! I'm right here!'" a dejected Lee said postgame. "And to come to find out that it was their coach standing next to me saying that. I'm thinking that he's a player so I drive and then try to make a play. I don't know if the league should look into that or not, but if that's a tactic and a defensive scheme, it worked, because I thought it was a player.
"Their coach was like two feet away from me."
Lee wasn't the only one upset by the play.
"I seen it live. He was on the court. They had six players on the court," Carmelo Anthony told reporters at his locker afterward.
Lee hopes the league will review the play, but for now he mostly regrets not taking the shot, per ESPN.
"He fooled me," Lee said of Lowe. "I still should have should have took the shot ... I've never seen that in my whole career.
"I think it's something they [the NBA] need to take a look at ... Being a basketball player you play off of instincts, and if you hear somebody right there, that's why I try to make the right play. But I still should have shot it."