Cortney Casey bludgeons Cristina Stanciu with elbows to earn TKO win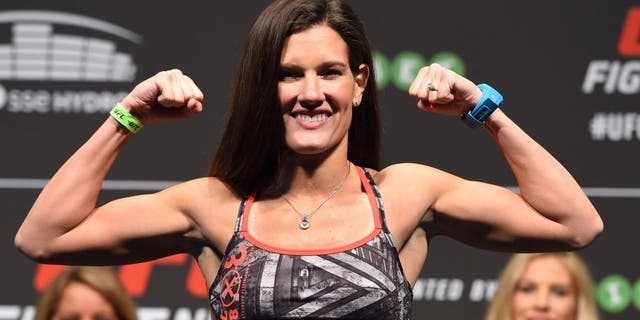 NEWYou can now listen to Fox News articles!
Cortney Casey must really enjoy earning post-fight bonuses.
"Cast Iron" Casey had already earned "Fight of the Night" on two occasions through her first two Octagon fights, but unfortunately she came away with losses in both efforts.
So as she stepped into the cage against Cristina Stanciu in South Dakota on Wednesday night, Casey decided to look for a "Performance of the Night" bonus instead.
Casey wasted no time chucking Stanciu to the ground and moving directly into the mount, where it appeared she might have an opening for a submission. But the Hawaiian fighter opted for punches instead.
Stanciu was able to work back to the feet, but it didn't take long before Casey was planting her back on the mat. And that's where the fight would end.
Casey immediately moved into the mount, where she began raining down huge shots, and Stanciu had no other option but to roll to her belly to try and avoid some of the punishment.
The Tuscon native's relentless attack only continued as she started to hammer away at Stanciu with a vicious series of elbows. The shots started to pour on in succession and Stanciu could only cover her head and wait for the referee to stop the fight.
Casey was declared the winner at 2:36 in the opening round. Not only did she get her first UFC win, but now she might just get that "Performance of the Night" bonus as well.