Corner told UFC fighter Raquel Pennington to keep fighting before bloody TKO in title bout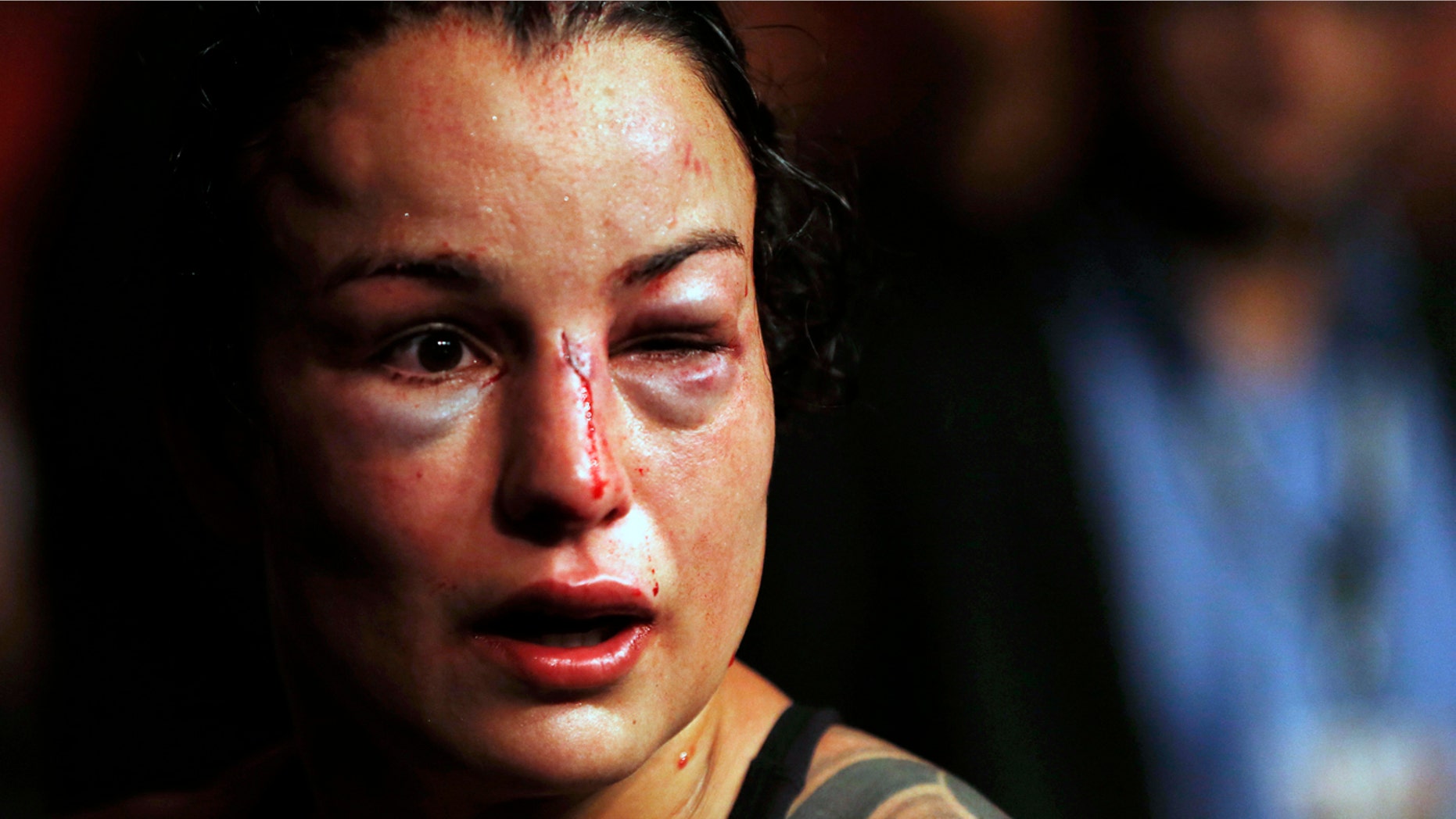 UFC bantamweight fighter Raquel Pennington was seen telling her corner, "I'm done" before she was TKO'd by Amanda Nunes in her title fight Saturday -- only for one of the cornermen to tell her to "change your mindset" and continue the bout.
While receiving treatment before the fifth round, Pennington was recorded telling her corner, "I want to be done." Cornerman Jason Kutz responded: "No, no, no, no, come on, girl."
"I know it hurts," Kutz went on. "Let's power through this. Let's power through this, let's believe ... Let's throw everything we got.
"We'll recover later … Throw everything we got," Kutz added as a whistle sounded calling the fighters back into the ring.
Moments later, Nunes pummeled Pennington into submission to successfully defend her title in front of her home nation's fans in Rio de Janeiro.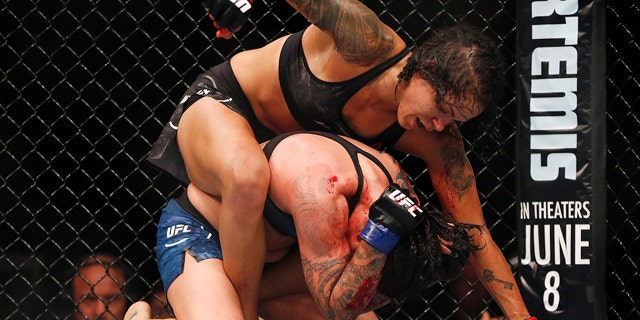 Nunes said winning against her friend Pennington was the hardest challenge she had to face in her career.
"I respect this woman so much," the Brazilian said with tears in her eyes after her victory. "This was the hardest thing I did in my career. I had to do it to defend this belt, defend my biggest dream.
"We will have some beers as friends later tonight."
During the post-match news conference, Nunes criticized the decision by Pennington's corner to send her back out.
"If she didn't have the right conditioning to fight then the coach should have thrown in the towel for sure," Nunes said through an interpreter, according to the website MMAJunkie. "I think my coach wouldn't let me go through that. It's sad. Everyone must be saying a lot of bad things about him on social media, but I really think she needs to surround herself with people who want the best for her so she can really evolve for her next fights. Unfortunately, tonight (the cornerman) failed."
However, Pennington's girlfriend, strawweight fighter Tecia Torres, said Sunday on Instagram that Pennington agreed with her corner's decision.
"Both us and our coaches agree with the decision made to go into the 5th round," Torres wrote. "We know Raquel more than anyone else and know if we let her give up on herself going into the last round she would have always regretted it. She fought with heart and grit until the end."
Saturday's fight was the first for Pennington since November 2016 because of injuries. She was scheduled to fight Nunes in December, but broke her left leg in an ATV crash.
The Associated Press contributed to this report.