Corey Coleman breaks Baylor TD record, does postgame presser shirtless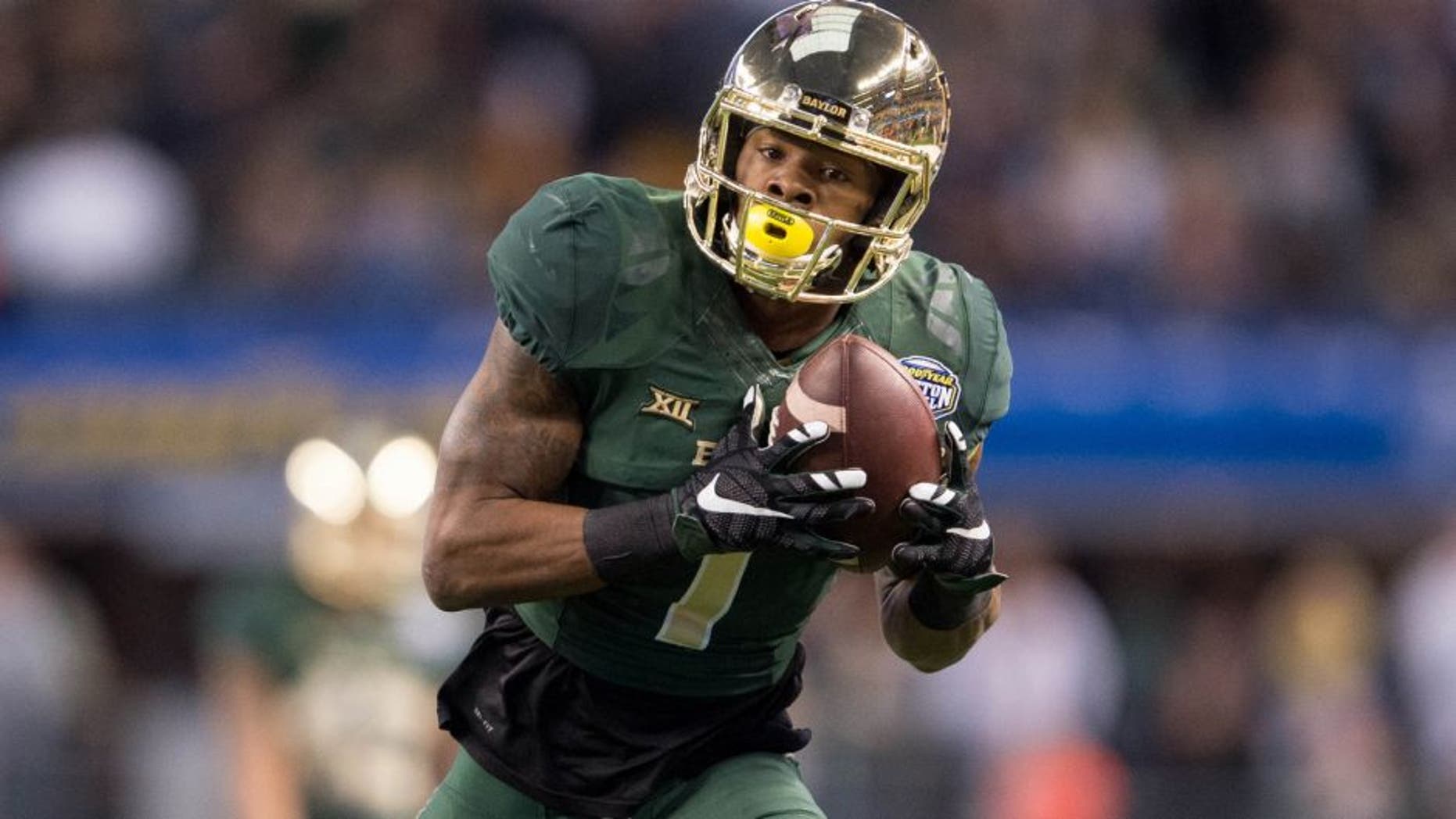 Corey Coleman has been the most productive wide receiver in college football this season. Getty Images
Baylor wide receiver Corey Coleman broke Kendall Wright's all-time school record for touchdown catches Saturday. He snagged two against Iowa State in a 45-27 victory, upping his career total to 31. Wright caught 30 for the Bears from 2008-2011.
Coleman, a junior, now has 18 TD catches on the year. That's more than any FBS receiver notched all of last season.
So, yeah, it's safe to say Coleman is having a historic season. And after Baylor improved to 7-0 (4-0 Big 12), the talented wideout decided to celebrate the record by... not wearing a shirt to his postgame press conference? Alright then.
He's no Russell Westbrook at the podium, that's for sure.