Conor McGregor: 'I am going to put on a masterpiece for this fight'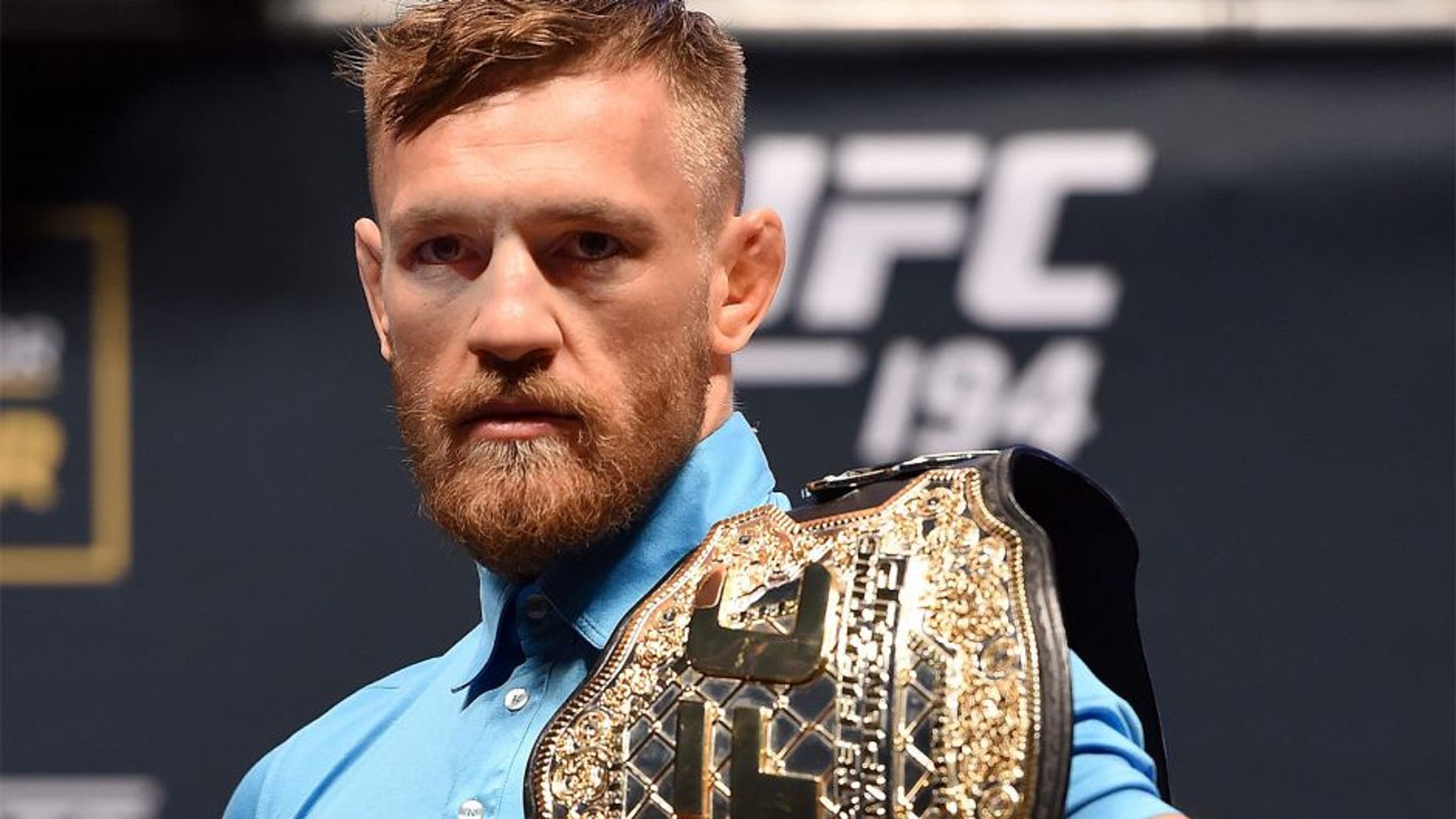 Conor McGregor was rather subdued during the UFC 194 pre-fight news conference on Wednesday, but his prediction for the outcome of the fight with Jose Aldo remained the same:
The complete decimation of the only undisputed featherweight champion the UFC has ever known.
McGregor doubled down on his prediction that Aldo won't make it past Round 1 when they finally face off on Saturday night in Las Vegas and he said this will be the fight to prove that he truly is the best fighter in the sport today.
"I feel within four minutes the shots will have landed. It's on him after that. I feel that anything after that four-minute mark of the first round will be a formality. After that, it will be on him where he's at mentally, where he's at physically and how much he truly wants this. I see him crumbling at the end of the first or not answering the bell for the second, but it will be wrapped up inside one," McGregor said.
"I visualize entering the contest unpredictable. I will pressure him, I will evade him, I will strike him with every limb, the knee, the heel, the fist, the elbow. I will be a ghost in there. He will think I'm there, and then I am not there. He will think I am not there, and then I am there. I'm going to put on a masterpiece for this fight. This fight, this will prove my point that I am the No. 1."
McGregor has maintained throughout his UFC career that he wasn't trying to prove anything to anybody, but his demeanor changed this week as he made it clear that he needed to make a point with his fight against Aldo.
McGregor has heard past opponents attempt to discredit his performances and he's seen other fighters complain that he's never fought and beaten anybody at the top level of the sport.
The outspoken Irishman plans to silence all the doubters with his performance against Aldo on Saturday night and then no one will be able to say anything about his record or the level of competition he's faced in the UFC.
"Many, many times they look to discredit me, what I've achieved in my career, in this company. So right now I feel I have the right opponent," McGregor said. "It's the pound-for-pound No. 1, undefeated for 10 years, the only featherweight champion, what can they say now?
"What can they say after Jose falls? I look forward to proving my point and what I've been saying over these years."
McGregor is no stranger to making bold predictions, and he's not holding back when saying that he will finish Aldo inside five minutes while introducing a new era in the featherweight division and the UFC as a whole.
He said the McGregor era is about to begin.
"I feel this one will be a spectacle. This one will be a master class," McGregor said. "This one will be a change of the guard -- me bringing in a new era in fighting and approach, in everything. I am a man with something to prove and a man with something to prove is a dangerous individual. But at the same time I am calm so I will go in calm, dangerous and look to show the world the new age."