Conor McGregor gets no sympathy from Demetrious Johnson or Henry Cejudo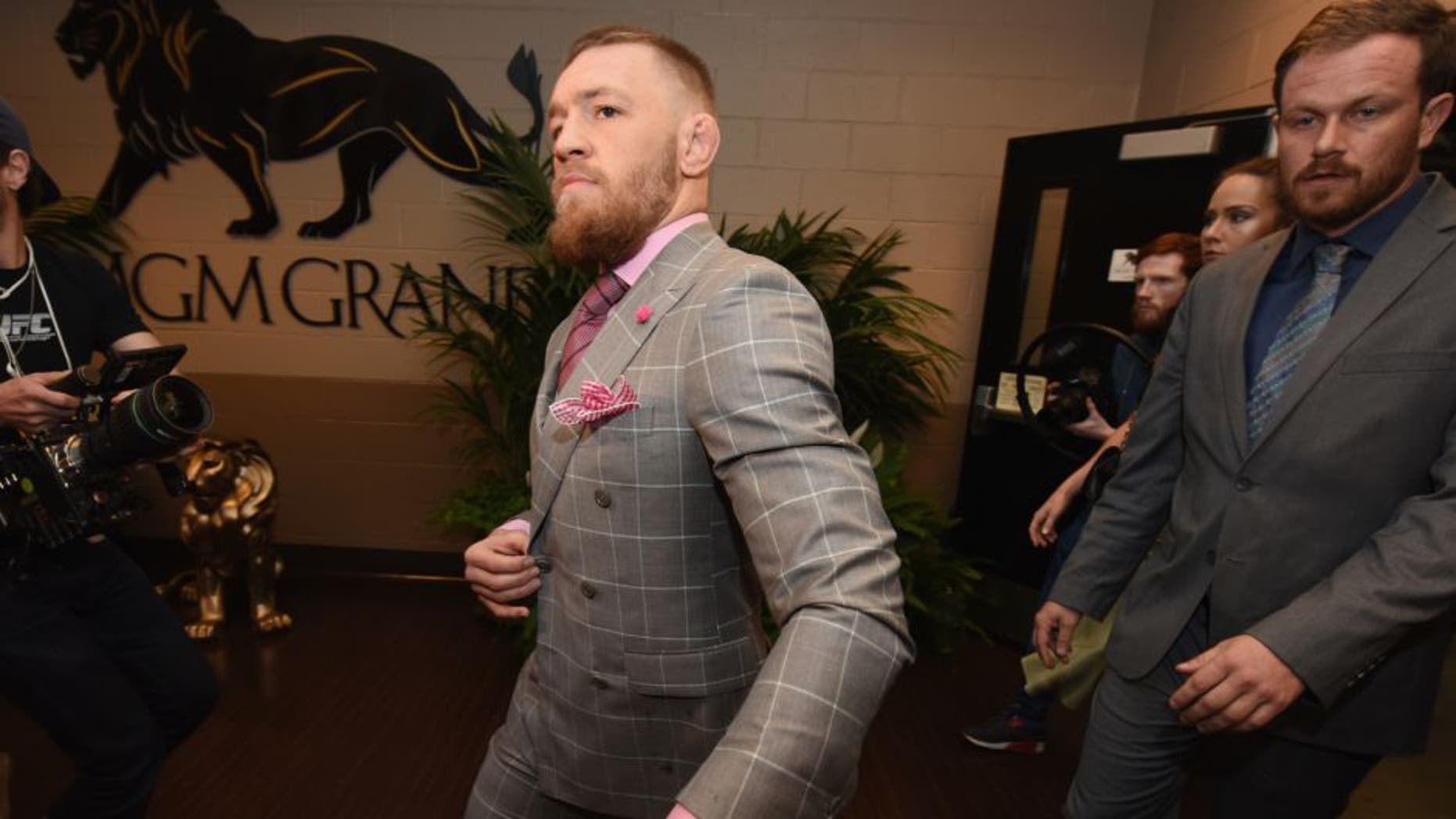 Conor McGregor's exit from UFC 200 has stirred a lot of controversy over the past 24 hours after he refused to attend a press conference this week in Las Vegas.
McGregor abruptly announced his retirement earlier in the day Tuesday and by the end of the night UFC officials had pulled him out of his upcoming fight with Nate Diaz on July 9.
Olympic gold medalist Henry Cejudo is no stranger to bucking the system after saying that he wouldn't fight in Las Vegas after Nick Diaz was suspended for five years following a positive drug test for marijuana.
In this particular case, however, Cejudo backs up the UFC and the decision to pull McGregor from the card when he refused to do his duty and promote the fight.
"I think it's good for the UFC," Cejudo said at the UFC 197 open workouts. "The UFC, they need to start stepping up and doing things like that. If you think you're higher than the UFC, if you think you're better than all the other fighters, then maybe you should get pulled.
"I think it's a good discipline."
As far as promotional obligations, McGregor definitely won't get any sympathy from flyweight champion Demetrious Johnson after the Irishman declined to fly from Iceland to Las Vegas for the promotional tour scheduled around UFC 200.
During his time as a UFC fighter, Johnson has flown halfway across the world and back again as part of his duties to promote a fight.
Johnson sees it as part of his job and to get paid he has to work.
"Do I agree with it? Look I've flown to Australia -- coach-- I flew from Seattle to LAX to Sydney, Sydney to Brisbane, Brisbane to Melbourne, Melbourne to Sydney, Sydney to LAX, LAX to Seattle and trained for six weeks. Did the same thing and fought," Johnson explained. "This is how I make my money, this is how I pay my bills and ever since the UFC asked me about anything, or asked me to do something, I've never turned it down.
"Shout out, good thing the UFC was like, 'Yo, if you're not going to come to the press conference, we're going to have to pull you' and Conor's like, 'Sweet, thanks for the cheese, I'm out'. They're both just doing their thing."
One thing Johnson and Cejudo don't agree on is McGregor's future plans and whether he stays retired.
Cejudo doesn't believe McGregor is done and this is just a bump in the road before he eventually returns.
"He'll be back," Cejudo teased. "Not everything that shines is gold. He'll be back."
Johnson doesn't necessarily disagree with that notion although he says the decision lies with McGregor and if he opts to retire, that's his call and nobody else's.
"Conor does what he wants, Conor does whatever he wants and if Conor wants to retire, Conor can retire," Johnson said. "He's got toys that spit fire! I don't know if you guys have seen it but if the man wants to retire, he can do whatever he wants."