Commissioner Rob Manfred discusses the odds of an MLB franchise in Las Vegas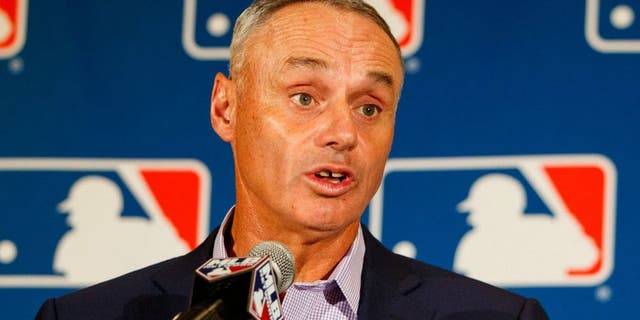 With the NFL and NHL heading to Las Vegas, will Major League Baseball join the party? Commissioner Rob Manfred isnt ruling it out.
As is the case with the NFL's Raiders, it is more likely that an existing MLB franchise would make the move to Las Vegas than be placed there in expansion.
If we were looking at relocation, Las Vegas would be on the list, Manfred told reporters Thursday, via the Chicago Tribune.
Manfred specifically mentioned the Tampa Bay Rays and Oakland As two franchises seeking new stadium in their current cities as immediate priorities, saying,until the Tampa Bay and Oakland situations are settled, I cant see talking about expansion.
The NHLs Golden Knights will debut during the 2017-18 season, while the Raiders will begin playing in Las Vegas in 2019.