College football star takes 17-year-old cancer patient to prom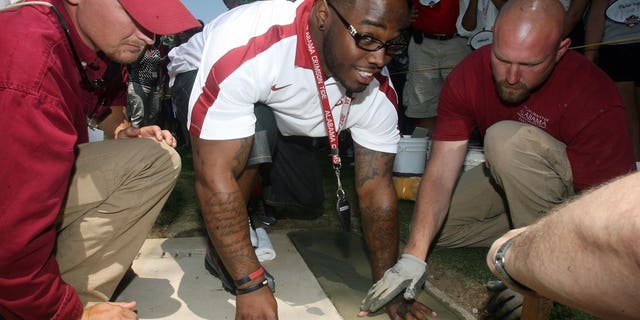 Alabama star Trent Richardson took his gridiron moves to the dance floor this weekend when he attended prom with a 17-year-old cancer survivor.
WBRC-TV reports that Richardson and Courtney Alvis arrived Saturday night at Boutwell Auditorium for Hueytown High School's prom.
He was sporting a white tuxedo while she was wearing a red dress.
Richardson agreed to attend the dance with Alvis after her uncle contacted some of his friends at Alabama. He didn't go to his own senior prom, but he said he wanted to attend Alvis' dance because his own mother is a cancer survivor.
He says: "I did it out of my heart. I'm lucky to be here with Courtney."
Alvis was diagnosed with leukemia last year and is now undergoing chemotherapy treatments.
Click here to read more on this story from WBRC (MyFoxAl).