Coca-Cola 600 in Charlotte red-flagged for lightning, rain delay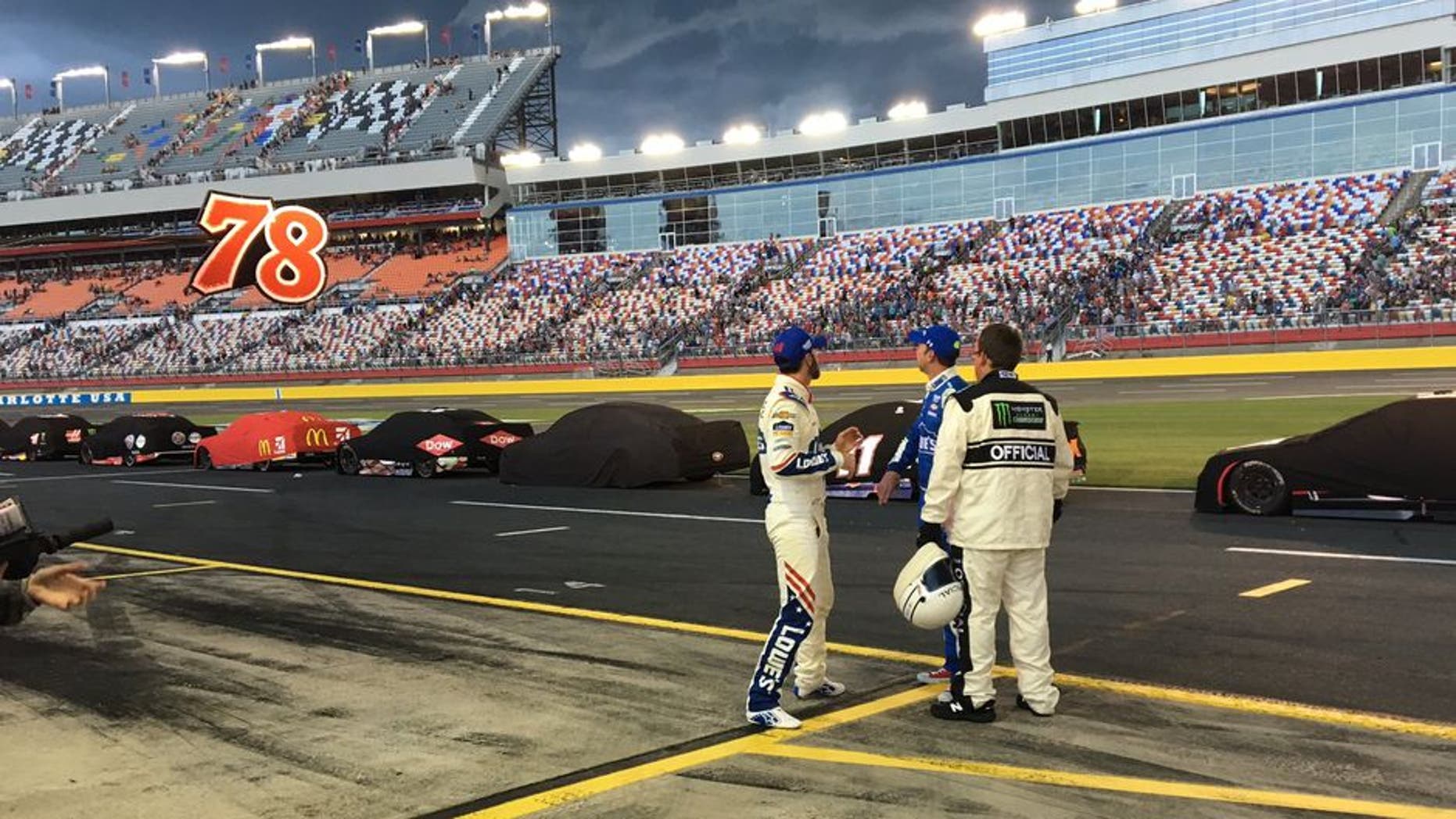 CONCORD, N.C. -- The 58th running of the Coca-Cola 600 at Charlotte Motor Speedway is under a red-flag delay because of lightning in the area that was followed by a heavy dose of rain.
At 7:53 p.m. ET, just after the caution flag came out on Lap 142 of the 400-lap race because of Matt DiBenedetto's car hitting the wall, NASCAR officials made the call to red-flag the race and ordered the 40-car field to pit road.
Martin Truex Jr. was leading the race at the time, with Jimmie Johnson, Kyle Larson, Kyle Busch and Matt Kenseth making up the rest of the top five.
Shortly after ordering the cars to pit road, track officials also advised all fans in attendance to clear the grandstands for their safety because lightning had been spotted in the area on radar.
And shortly after that, a heavy rainstorm arrived at the track. It takes roughly 90 minutes to dry the 1.5-mile Charlotte track once rain stops, so the delay is likely to last well into the evening.
By 8:15 p.m. ET, the rain already had stopped and the track-drying process was beginning.
The race was 57 laps from completion of Stage 2, with completion of at least the first two 100-lap stages required to make the race results official. Kyle Busch was the Stage 1 winner.
FOXSports.com will update this story as details develop.