Clippers guarding against loss of homecourt advantage in Game 5 vs Grizzlies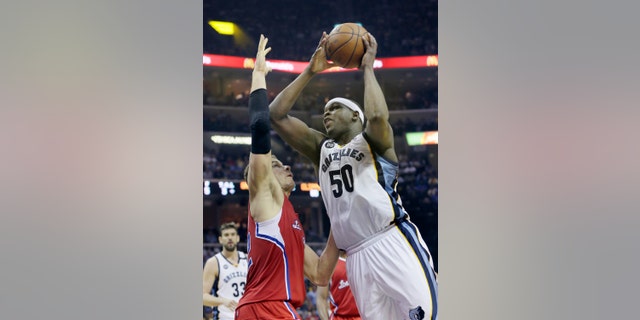 LOS ANGELES – Now that they've had a couple of days to digest those back-to-back losses the suddenly rejuvenated Grizzlies shoved down their throats in Memphis, the Clippers are back home and eager to swing the momentum back in their favor in Game 5 of their first-round playoff series.
That will require a dramatic reversal by the Clippers, who were outplayed at both ends of the court by Zach Randolph, Marc Gasol and Co. during Games 3 and 4. The 21-point rout on Saturday that evened the series at two games apiece represented the most lopsided postseason victory in the history of the Grizzlies franchise.
But the Clippers don't feel the Grizzlies have gotten under their skin and into their heads.