Cleveland Browns drop ticket prices after 1-15 season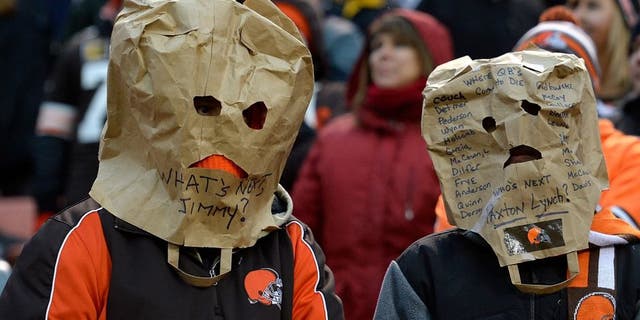 Cleveland Browns fans were forced to endure a brutal 1-15 season in 2016, but there is light at the end of the tunnel. Not only do they have the No. 1 pick in the draft (and the 12th), but tickets are getting cheaper.
The Browns announced they're cutting prices for 40 percent of their season tickets, essentially rewarding fans for having to go through another disastrous season.
"We are incredibly grateful for the passion and support we receive from our fans and felt it was appropriate to adjust our ticket pricing at this time," vice president of communications Peter John-Baptiste said in a statement. "We have decreased a significant percentage of ticket prices because it was the right thing to do for our fans."
The price cuts include 90 percent of upper-level seats, which will be $5 to $15 cheaper per game. Browns tickets were already some of the cheapest in the NFL with late-season seats going for as little as six dollars.
Unfortunately, lower-level seats will remain the same, so getting a closer look at the team will cost fans just as much as usual. By slashing prices, the Browns expect to be in the bottom two in the NFL in terms of cost to attend a game.