Clemson's Lawson to enter NFL Draft: 'I'm ready for the next level'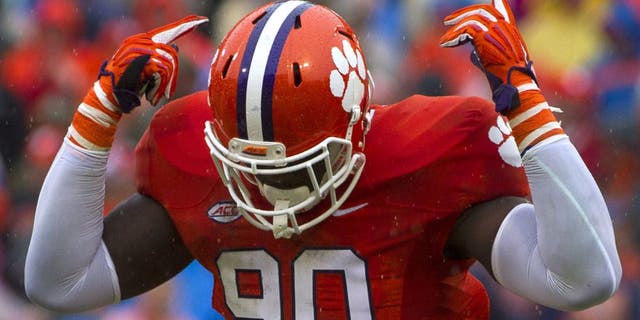 With 21.5 tackles for a loss this season, Clemson defensive end Shaq Lawson has made playing football on Saturdays look pretty easy. Now he wants to try it on Sundays.
On Wednesday, Lawson announced that he will declare for the upcoming NFL Draft. The 6-3, 275 pounder has tallied 54 tackles and 9.5 sacks to be named an all-ACC first-teamer this season and was quoted by FOX 26 sports director Mark Berman as saying, "I'm going to declare for the draft. It's time. I'm ready for the next level. I will always miss Clemson."
Lawson has helped the ACC champion Tigers go 13-0 this season and earn a No. 1 seed in the College Football Playoffs where they will face No. 4 Oklahoma in the semifinal round on Dec. 31.