Cincinnati Pitcher Alfredo Simón Wants Sexual Assault Accuser To Publicly Identify Herself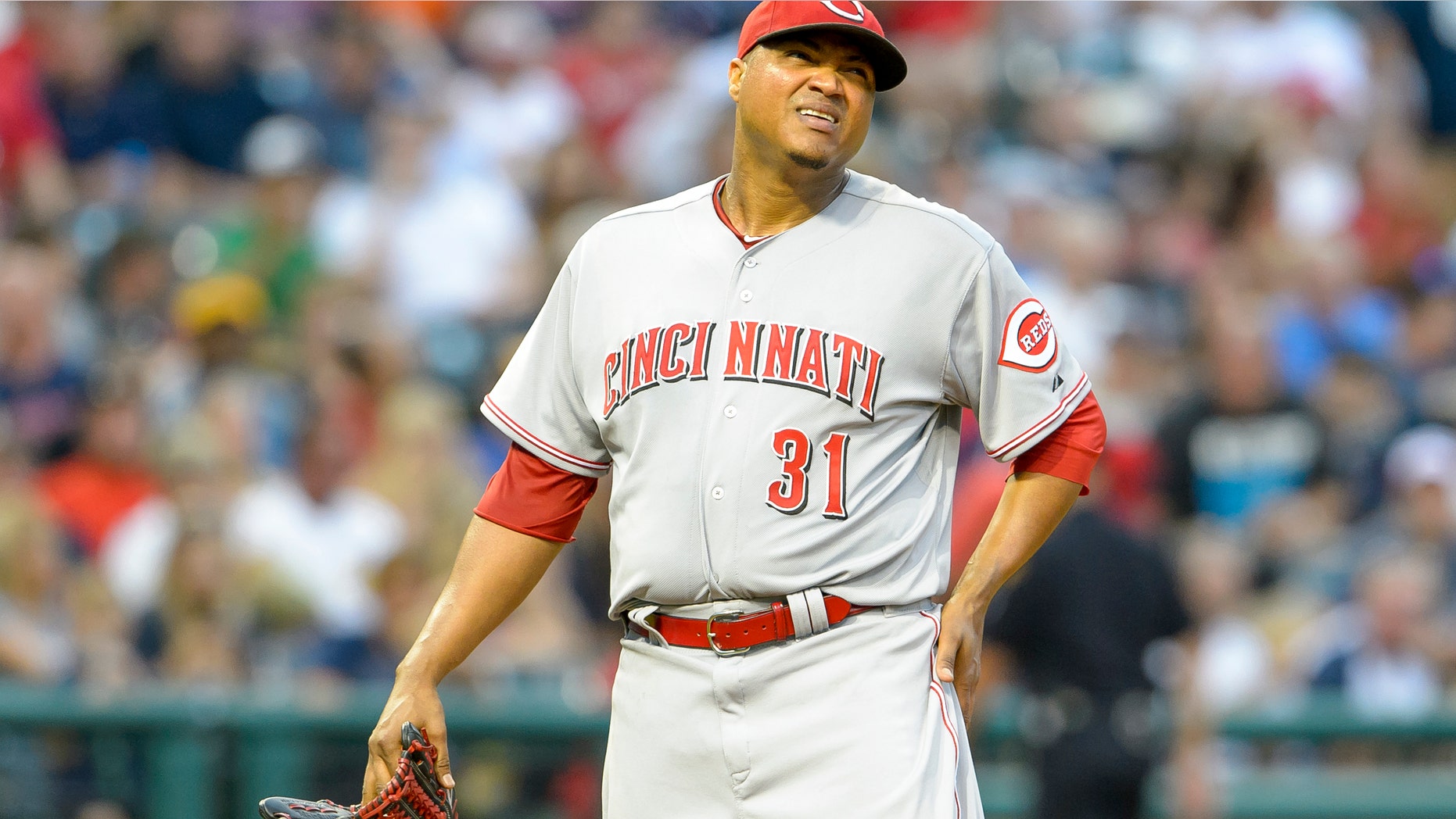 The woman who filed a lawsuit alleging that major league pitcher Alfredo Simón sexually assaulted her may have to identify herself publicly if the Cincinnati Reds starter and his attorney have their way.
The woman is currently identified in court papers as "Jane Doe." The principals in the case, including Simón and his lawyers, do know her name.
The accuser has indicated that she is scared of a possible reaction from Reds fans if her identity is revealed.
The lawsuit claims she met Simón at a Washington nightclub in April 2013 and went with him to a hotel, where he forced sex on her in a "terrifying physical attack."
Prosecutors in the District of Columbia decided not to bring criminal charges after an investigation, lawyers for both sides have said, but in April the woman filed a civil lawsuit seeking $15 million.
Simón's lawyers have argued in a court document that the woman should have to re-file her lawsuit using her real name. They wrote she promoted her case in statements she and others representing her made to the media and therefore "forgoes any legitimate consideration of proceeding anonymously."
"She has to stand by her allegations," Simón's lawyer Jon Fetterolf said in court Tuesday, arguing it was "fundamentally unfair" for the woman and her lawyers to publicize her case while asking for anonymity.
The woman's lawyers argue she would suffer psychological harm if forced to reveal her name and suggest that the real reason Simón wants her to have to use her name is to punish and intimidate her for going forward with the case. One of the woman's lawyers, Geoffrey Hengerer, told the judge Tuesday that he is concerned about bloggers and "fanatics" obtaining her name and retaliating.
U.S. District Judge Reggie B. Walton told lawyers that he was "troubled" by comments to the press and that he believes that if the case goes to trial the woman's name will have to be revealed. However, he said he would consider whether she should have to refile the case without a pseudonym before then. Walton said he would try to rule within the next couple of weeks.
Regardless of Walton's decision, many media organizations including the Associated Press do not identify individuals who say they have been sexually assaulted, a fact the woman's lawyers and Walton noted.
Attorneys for both sides declined to comment after the hearing, which Simón also did not attend.
The 33-year-old pitcher was born in the Dominican Republic. A reliever for most of his 7-year big league career, he was originally signed by the Philadelphia Phillies under the name Carlos Cabrera and passed himself off as being nearly two years younger than his true age.
Based on reporting by the Associated Press.
Follow us on twitter.com/foxnewslatino
Like us at facebook.com/foxnewslatino