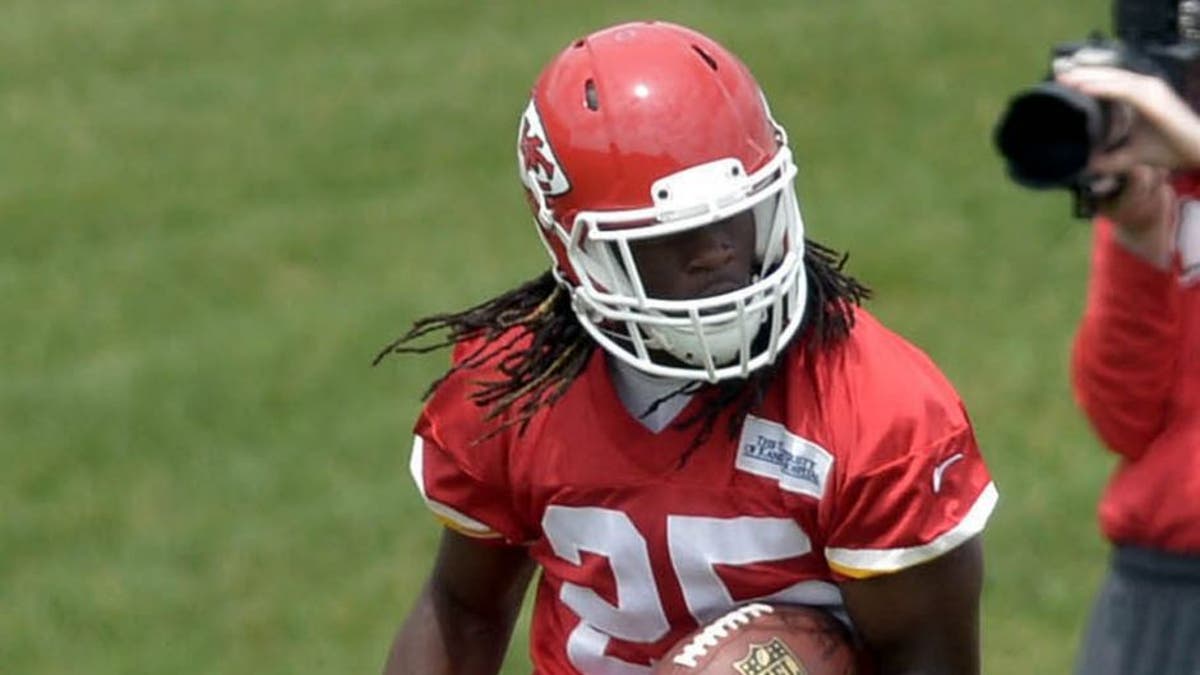 There's confidence. And there's there's the type of self-assurance that lets you compare yourself to one of the best ever.
File Jamaal Charles under that second category. The Chiefs star running back sure sounds confident as he enters his eighth NFL season.
"I feel like sometimes, I'm the LeBron (James) of football, especially at my position, because I can do so much," Charles told the Kansas City Star.
Maybe the comparison isn't so crazy. King James had to do most of the heavy-lifting in these past NBA Finals. Charles has played a similar role as the centerpiece of Kansas City's offense.
Like James, Charles can see plays before defenders do. Like James, Charles isn't afraid of a little contact.
Now all that's missing are the two championship rings. Chiefs fans wouldn't disagree with that.