Charlie Villanueva & His Olympic Basketball Dream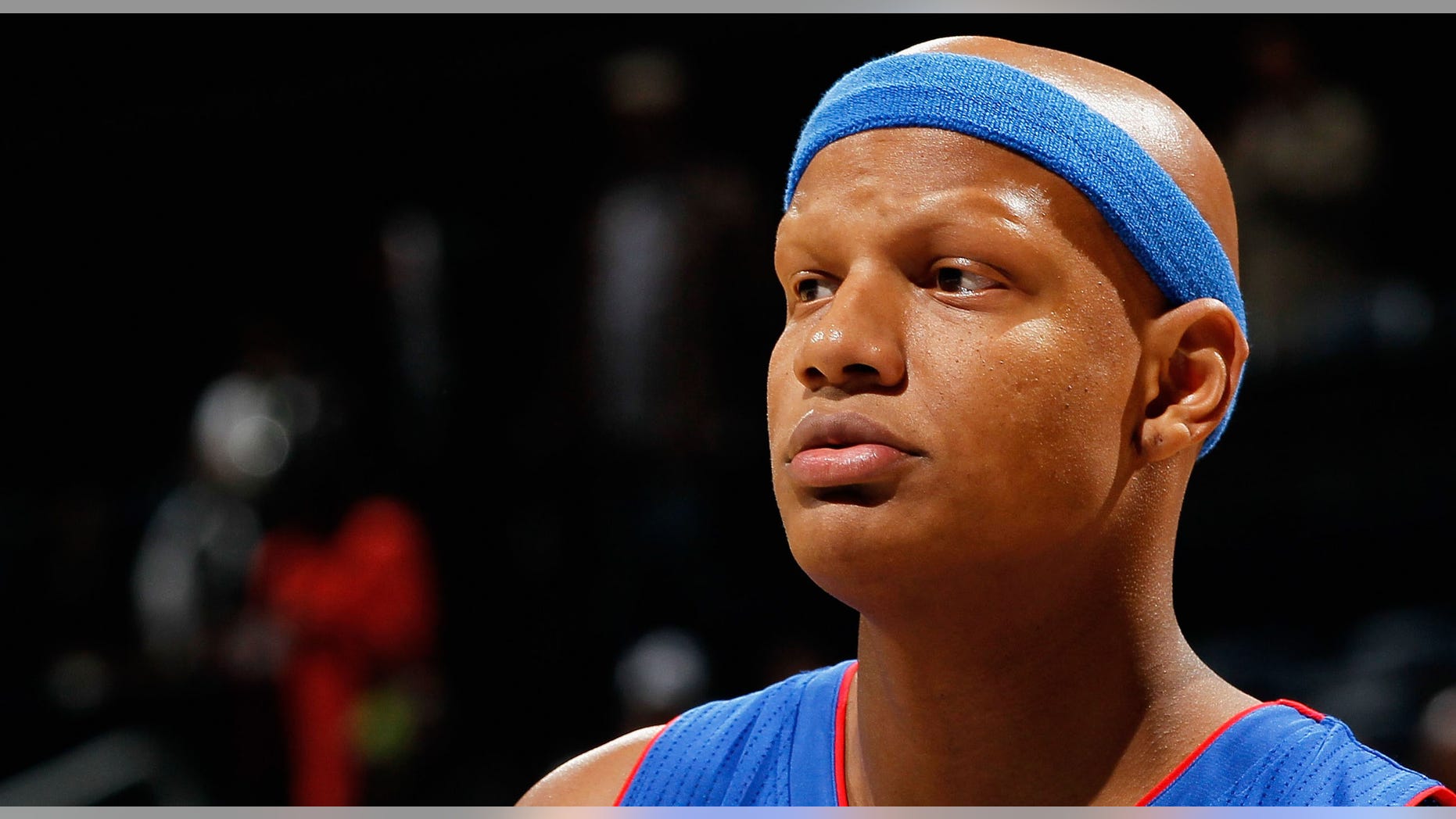 The Dominican Republic's national basketball team was this close to qualifying for the 2012 London Olympics during last year's International Basketball Federation (FIBA) Americas tournament.
Led by University of Kentucky head coach John Calipari, the team fell in the tournament's semifinal game against Brazil, a game where winning meant an automatic trip to the games this summer.
Detroit Pistons forward Charlie Villanueva would love nothing more than to represent his parents' birthplace on the Olympic stage. But before that can happen, Villanueva and his teammates will have to take care of business at the 2012 FIBA World Olympic Qualifier being played in Venezuela from July 2-8.
In the tournament, 12 teams will vie for the remaining three spots in the London games with the D.R. counting on Villanueva, Sacramento's Francisco García and Atlanta's Al Horford to help them advance.
The Dominicans are slotted to play in Group C with Russia and Korea. The two other Latin American teams looking to go to the Olympics are Puerto Rico in Group A and Venezuela in Group B.
"Our goal is to get in. It's never been done in Dominican basketball," Villanueva told Fox News Latino after a recent Pistons' loss to the Knicks in New York.
"That's one of our goals and we were so close. We have a good chance. The NBA guys know what's at stake."
This time around, the D.R. will have point guard Edgar Sosa back and healthy after he broke his leg in the final seconds of a blowout win over Panama.
Villanueva said that while he hasn't thought too much about the summer, he already has García on board to join the team,and plans to approach Horford, who has been out of action while recovering from a pectoral muscle surgery.
"Cisco [Francisco García] said he wanted to play. I haven't had a chance to speak to Al but lets see what happens," Villanueva said.
"If all of us play we have a good chance."
Portland Trail Blazers' Kaleb Canales is Living a Dream
A crucial factor may be whether the Dominican Republic team will have Calipari and his coaching staff back.
With Calipari at the helm, the team has a good chance of success. The current University of Kentucky coach, now focusing on his upcoming Final Four match-up, helped the D.R. win the bronze medal last summer in the FIBA Americas Championship.
However the lack of continuity and revolving door atmosphere with the team's coaching has been a recurring problem in Dominican hoops. At this point, it's up to the Dominican Basketball Federation to secure the coaching for the team.
"I don't even know the coach's situation. I don't know what's going on. I know Cal was there with us last summer but I don't know what's going to happen this time around. I have no idea. I haven't spoken to Cal…I think the summer time will be a more appropriate time to discuss that," Villanueva said.
"I think he did a good job with us last summer. It would be nice to have him on board. We know what he expects from us. We've already been coached by him. We know the system. So hopefully he can do it," he added.
NBA Round Up: Melo Trying To Find His Way, Villanueva Expected To Play & More
Puerto Rico and Argentina have become the Latin American heavyweights in international basketball and this is something that Villanueva would like to see the Dominican Republic emulate.
For now, however, Villanueva is focusing on staying healthy. He's missed the majority of the season with a troubled right ankle. Instead of going through surgery, he opted for intense rehabbing which worked until his left ankle started acting up when he sprained it a few days ago.
Piston's Head Coach Lawrence Frank has only played him twice, once against the Toronto Raptors during the last four minutes of a blowout win and once more against the Knicks.
Even so Villanueva continues to fight on, "I can't worry about it. I can't worry about things I can't control. I'm just doing whatever it takes to get myself ready and prepared and whenever he calls my name, I'll be ready to go."
Adry Torres, who has covered MLB, NFL, NBA and NCAA basketball games and related events, is a regular contributor to Fox News Latino. He can be reached at elpiloto137@gmail.com or follow him on Twitter: @adrytorresnyc.
Follow us on twitter.com/foxnewslatino
Like us at facebook.com/foxnewslatino