Charles Woodson plays offense, bids farewell to fans in his final home game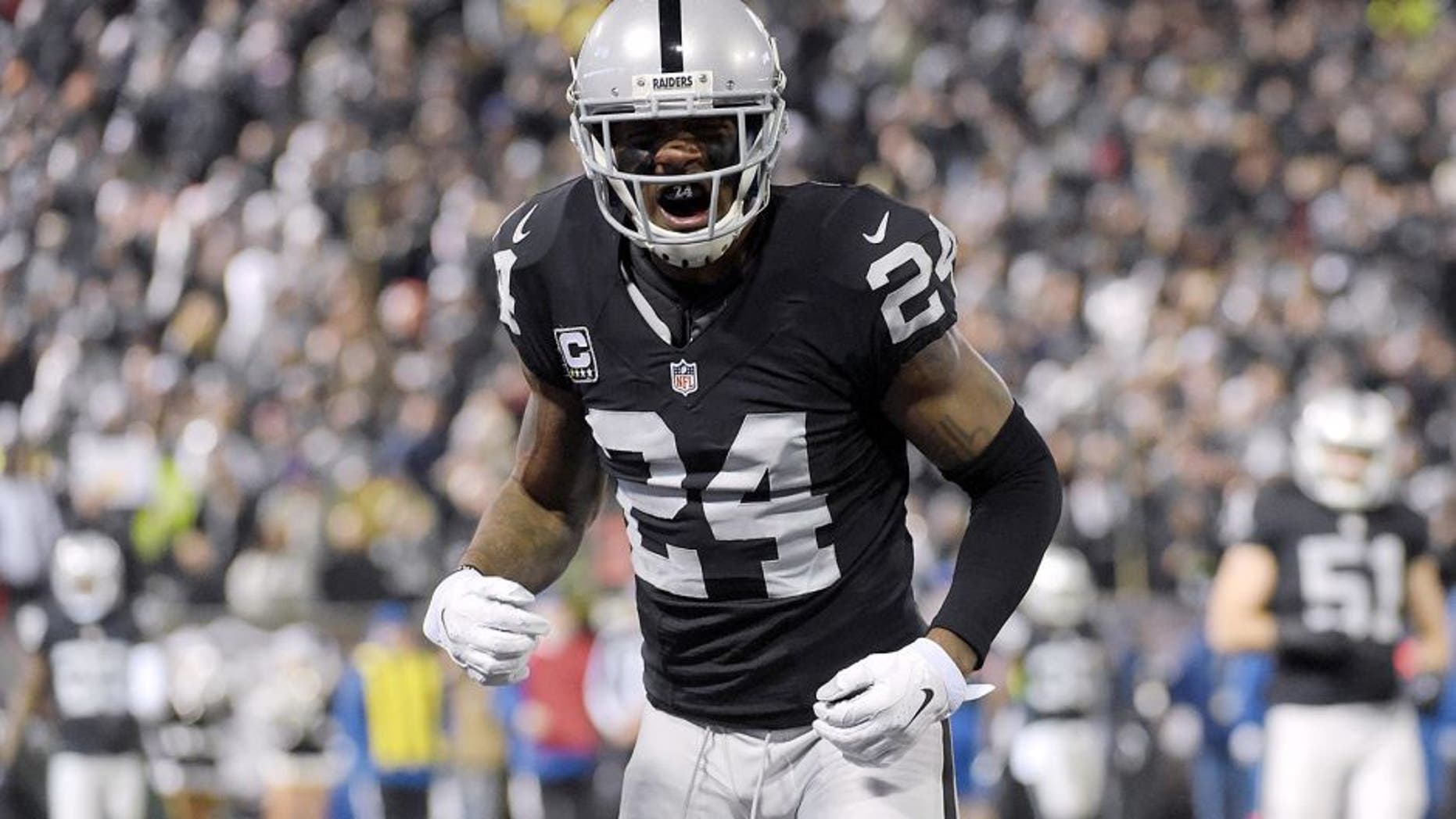 Grab a tissue. It's going to get dusty in here.
Charles Woodson played his final home game for the Oakland Raiders on Thursday night, but it wasn't just a time for an emotional farewell. The veteran -- wrapping up his 18th NFL season -- didn't want to leave a stone unturned. There were rumblings in the days leading up to this game against the San Diego Chargers that Woodson could play some offense.
He had done it before as he played some offense during his college days and in the early part of his NFL career. But it had been a while -- specifically, 15 years since Woodson had recorded a reception in a game.
He had never carried the ball as a runner. Until overtime on Thursday night. On first-and-goal from the 10-yard line, the Silver and Black called his number on a reverse.
It didn't go well:
Yup, that's a loss of 3 yards. Sigh, oh well. But don't worry! The Raiders kicked the go-ahead field goal and their defense held strong to preserve a 23-20 victory.
That's when Woodson got a chance to say goodbye to the crowd in what could be the team's final game in Oakland.
Wonder how many dry eyes were in the house on this night?