Charles Woodson gave Marshawn Lynch permission to wear his old number with Raiders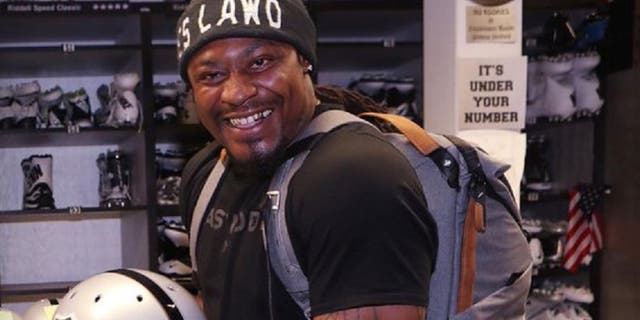 NEWYou can now listen to Fox News articles!
Marshawn Lynch wore No. 24 during his six-year run with the Seattle Seahawks, and that trend will continue when he suits up with the Oakland Raiders. Lynchs mom said her son received permission from Charles Woodson to wear his old number, paving the way for the hometown hero to don No. 24.
Woodson wore the number during his 11 years in Oakland, becoming one of the best defensive backs in the NFL. Woodson retired in 2015, and it appears the franchise had made his number off-limits to other players, until the nine-time Pro Bowler gave his blessing Wednesday.
The Raiders traded their fifth-round pick in next years draft to the Seahawks in exchange for Lynch and Seattles 2018 sixth-round pick. Lynch made it crystal clear how excited he is to be playing for the Raiders shortly after the deal became official.
"Yes Lawd 12th man I'm thankful but [expletive] just got REAL I had hella fun in Seattle," Lynch tweeted."But I'm really from Oakland doe like really really really from Oakland doe… town bizzness breath on me."