Charles Barkley apologizes for wanting to 'punch' Golden State Warriors star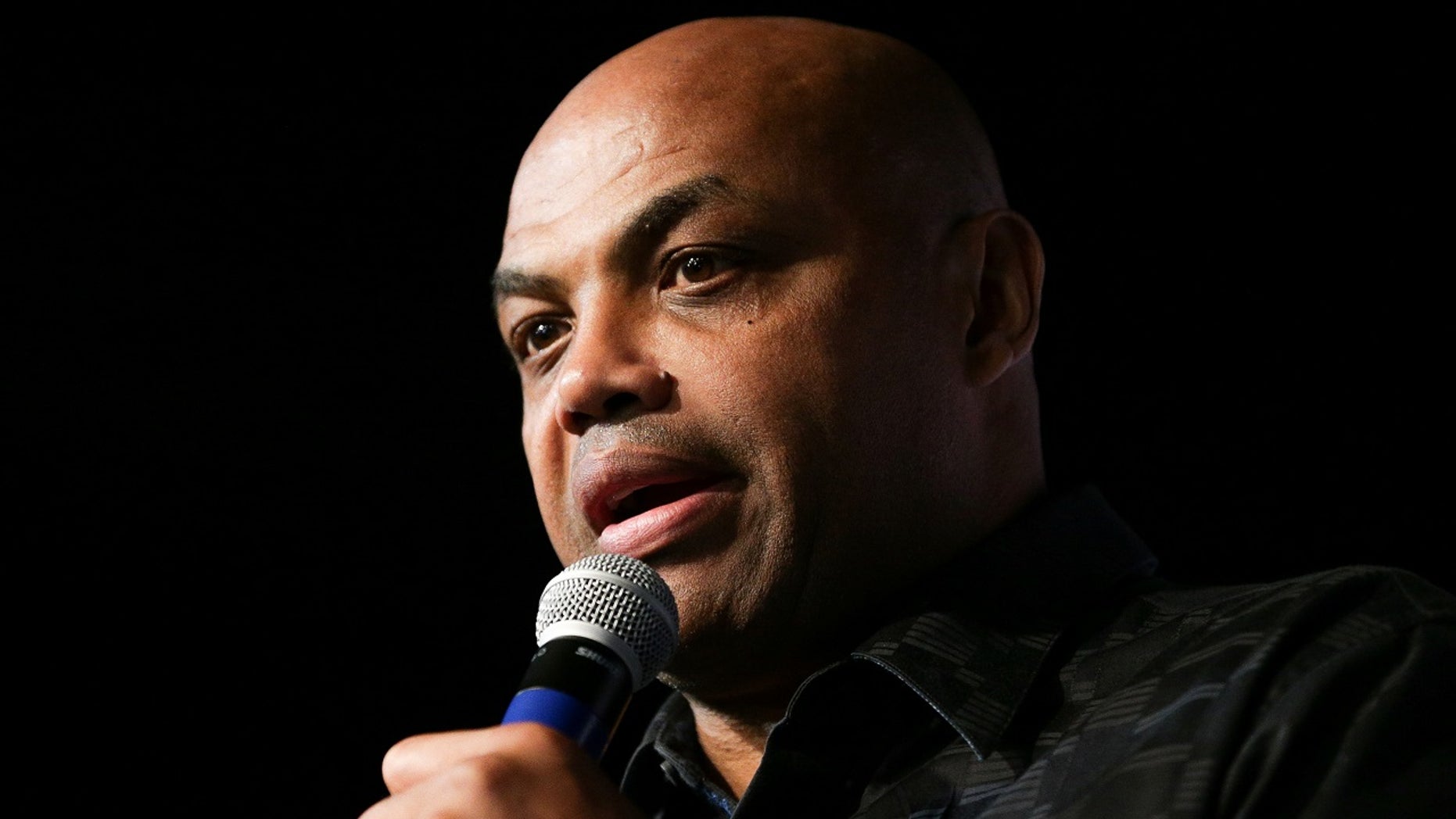 Charles Barkley apologized Wednesday for what he said were "inappropriate" comments he made -- during Tuesday night's NBA playoff game halftime show on TNT -- about wanting to punch Golden State Warriors player Draymond Green in the face.
The NBA Hall of Famer and TNT commentator issued the apology following backlash that even included Green's mom coming to her son's defense.
"I apologize to Draymond Green and his mom. What I said was inappropriate. I would never punch a NBA player, I would never punch a NBA player – I meant what I said, I meant what I said, but I would never punch a NBA player," Barkley said Wednesday night on "NBA on TNT."
"Draymond Green's a good player, I think he is a nice kid, I wish him nothing but the best," Barkley added.
Barkley said he realized what he said was "wrong" after speaking with some of his mentors, and acknowledged that his personal opinion should not cross over to his analysis of NBA teams or players.
"I got guys who are mentors to me, I grew up down here. They called me today and told me what I said was inappropriate – Derrick Stafford, Jason Whitlock and Mike Wilbon – they're my mentors and big brothers," Barkley said, noting that Green is a "hell of a player" despite being "an irritant" that "annoys me at times."
"What I said was wrong and I apologize," Barkley added.
Reflecting on an altercation between Green and New Orleans Pelicans player Rajon Rondo before halftime of Game 2 of the Warriors-Pelicans playoff series Tuesday, the outspoken commentator said of Green, "I want to punch him in the face so bad."
"I'm just telling you," Barkley said during TNT's halftime show. "I want to punch his a** in the face. I do."
The comments didn't sit well with Green, who told Barkley to either put up or "shut up."
"If you're not going to punch me in my face when you see me, then shut up. It's no different than somebody sitting behind a computer screen tweeting, 'I'll knock you out,' and you never seen them in life. But he's seen me a bunch of times, and he'll see me again this year," Green said about Barkley after the Warriors' 121-116 victory over the Pelicans, according to USA Today. "Punch me in the face when you see me, or if not no one cares what you would have done. You're old and it is what it is."