Carter's life was short, but intense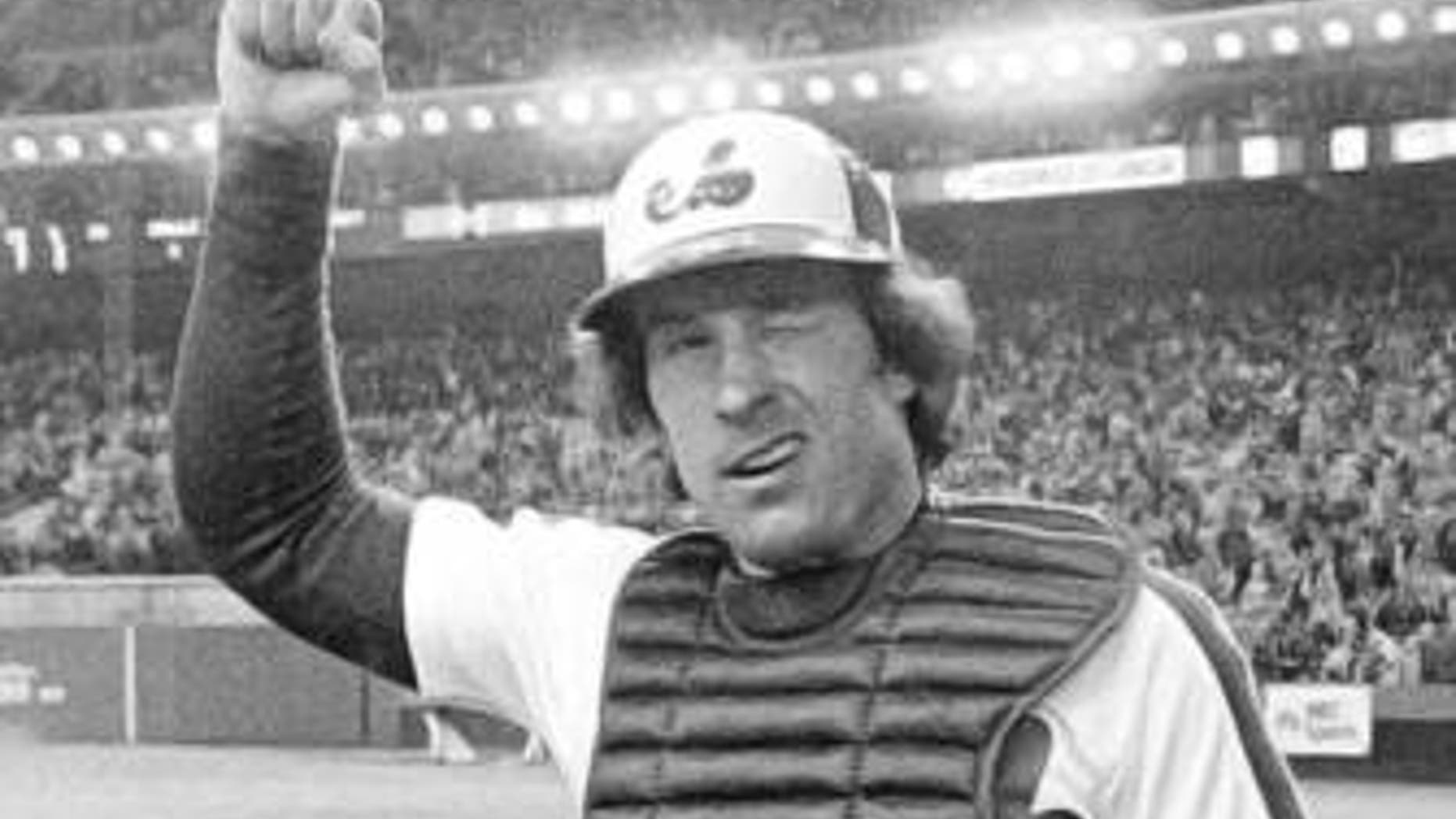 Two weeks ago, Hall of Famer Gary Carter made what was to be his final public appearance.
The Palm Beach Atlantic University baseball team that he coached the two previous years was opening its season, and Carter wasn't about to miss the first pitch, even if it meant he had to ride around the field in a golf cart and then leave after the third inning, a concession to the life-eroding brain tumor that first was diagnosed last May.
"Let's get a win tonight," Carter urged the Palm Beach players.
Palm Beach Atlantic won that battle 3-2 against Lynn University.
On Thursday, however, Carter lost his nine-month battle with cancer.
At the age of 57, The Kid, as he was known for his infectious enthusiasm and friendly personality, died.
This is one of those moments when life doesn't seem fair.
If it were, Carter would have lived forever.
Want to know what kind of a guy Gary Carter was? Biggest knock on him was that he was such a good guy that he couldn't be for real.
"I try to emphasize what's good in life," Carter once said. "The Lord, playing ball, my family, meeting people and good health."
And he meant it. He lived as good, if not better, a life than he talked. Gary Carter was there for whatever Fans, media and teammates needed, whenever they needed it. He wasn't looking for anything in return. It was the only way he knew to act.
Inducted into the Hall of Fame in 2003, Carter began his career with Montreal, enjoyed being part of a world champion with the New York Mets and made stops with the San Francisco Giants and Los Angeles Dodgers before calling it quits where his career began, with the Expos.
Slowed by knee problems from the middle of the career until its end, he was an 11-tme All-Star and a three-time Gold Glove winner. His 324 career home runs rank 104th all-time, and the 298 he hit while catching rank sixth all-time for that position.
Numbers, however, tell only a small part of what made Carter special.
It was the way he played the game.
He was never afraid to let other players or the fans see he was having a good time, and he never backed down from a challenge. It was, remember, his single in the 10th inning of Game 6 in the 1986 World Series that ignited the Mets' come-from-behind victory and opened the way for his team to claim a seven-game world championship.
But he was never one to pat himself on the back. Asked what his most exciting moment in baseball was, Carter said it was not that well-documented base hit, but rather catching the final pitch in the Game 7 that touched off a world championship celebration.
"Nothing will ever replace the feeling I got when Jesse Orosco struck out Marty Barrett to end the game, and I got the opportunity to run out in his arms," Carter said.
"To me, that was the great accomplishment. Without a doubt, that was my biggest thrill."
Makes sense because that was Carter.
"Some relationships are special," Hall of Fame outfielder Andre Dawson, an Expos teammate of Carter, said upon learning of the death. "Some are endearing. Some you even want to forget about. Gary was one of those endearing friendships that is a rare occurrence.
"His peers had the utmost respect for his faith, love for his family and childlike enthusiasm for the game of baseball. 'May the Good Lord bless and keep you' was his favorite inscription. Rest in peace my brother."
Carter carried that love and enthusiasm for the game and its people into his retirement. He spent five years managing in the minor leagues, helping young players attain the same goal he had when he was a third-round draft pick of the Expos out of high school back in 1972.
And then, after deciding it was time for a change, he took on that challenge at the collegiate level.
"My primary goal is to help these young athletes become better Christians and prepare them for life, not just baseball," Carter said on the day his hiring at Palm Beach Atlantic was announced.
Sound like a challenge?
It wasn't.
Why?
Because all Carter had to do was be himself, and anyone who came into contact with him was better prepared for life.
"Nobody loved the game of baseball more than Gary Carter," Hall of Fame pitcher Tom Seaver told the Hall of Fame. "He wore his heart on his sleeve every inning he played. For a catcher to play with that intensity in every game is special."
For a man to live with that intensity every moment of his life is even more special.
But then that's why Gary Carter was so special, as a player and a person.