Carolina LB Thomas Davis drives a 1975 Panthers-themed Chevy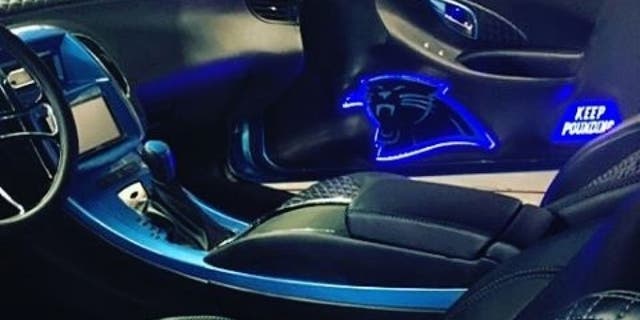 NEWYou can now listen to Fox News articles!
The Carolina Panthers are all about their cars. Just a few days ago, we got a glimpse at Cam Newton's custom black-and-gold 1970 Oldsmobile Cutlass, which was plated with real 24-karat gold. His sick ride might take a backseat to his teammate Thomas Davis' 1975 Chevy Caprice, though.
Davis took to Instagram to show off his Panthers-themed ride, which features "Keep Pounding" and the team logo on the door panels and blue headlights, among other custom touches.
Davis is taking the car to The Ultimate Queen City Car and Bike Show in July, and it's sure to be a hit with Panthers fans in Charlotte. The best part of the entire car might be the plate in the trunk that commemorates all of his awards and accomplishments.